B2B (Business to Business)
Catania, Mahon, Milligram & Rider, PLLC (CMMR)
Catania, Mahon, Milligram & Rider, PLLC (CMMR) is an established and respected legal firm founded in the late 1970's. The firm was about to expand into a neighboring county. Although the firm already served clients in the area, physically establishing an office in the county was "big news", and critical to being perceived as a "local" firm.
BBG&G put together a cost-efficient and effective public relations, advertising, and social media program that successfully welcomed the firm to its new community and laid the foundation for growth.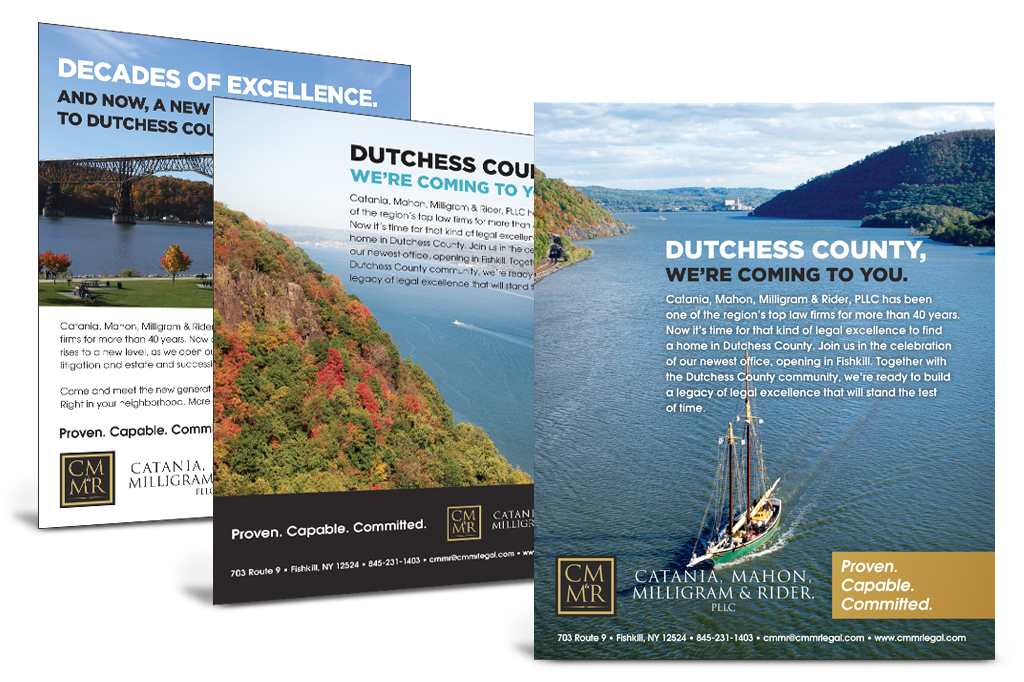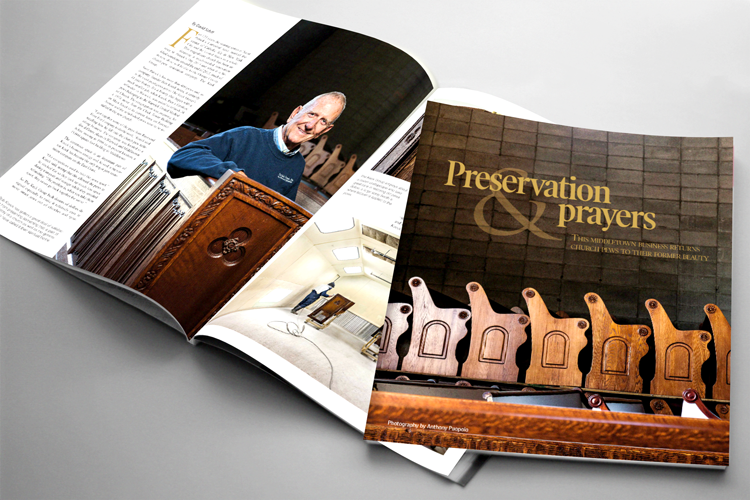 Founded in 1972, the Keck Group is the largest and longest established pew restoration and pew refinishing company in the country. They were interested in increasing the number of large cathedrals they work with and raising awareness of their service along the east coast, from Maine to North Carolina, and west to Chicago.
BBG&G developed and implemented a public relations and social media program that created name recognition and brand awareness.
PR campaign (national)
Facebook, Pinterest
ROI
Langit and Associates Inc.
Langit & Associates was both a contract and mid-market dealer, selling furniture and equipment to government, health care, and municipal clients, as well as large and small commercial entities.
Langit was looking to update their identity, increase business growth, secure more business from existing clients and sectors, and expand and draw sales from new markets.
BBG&G developed a tactical plan, new corporate identity, marketing materials, and trade advertising to reach both the commercial and government markets.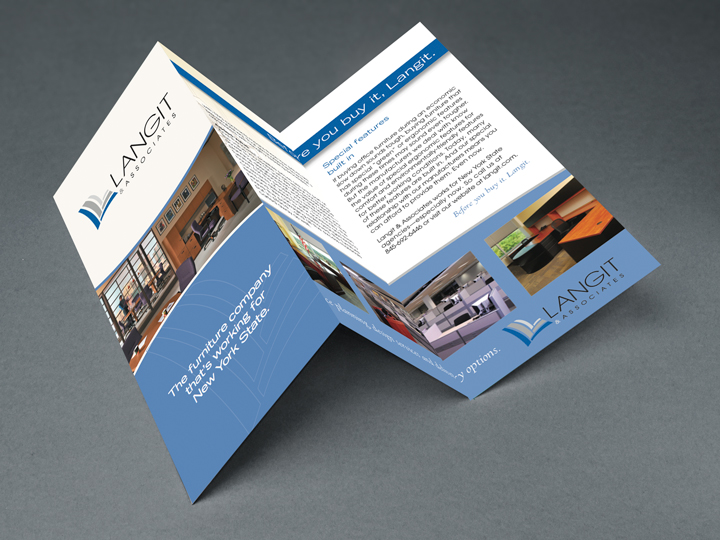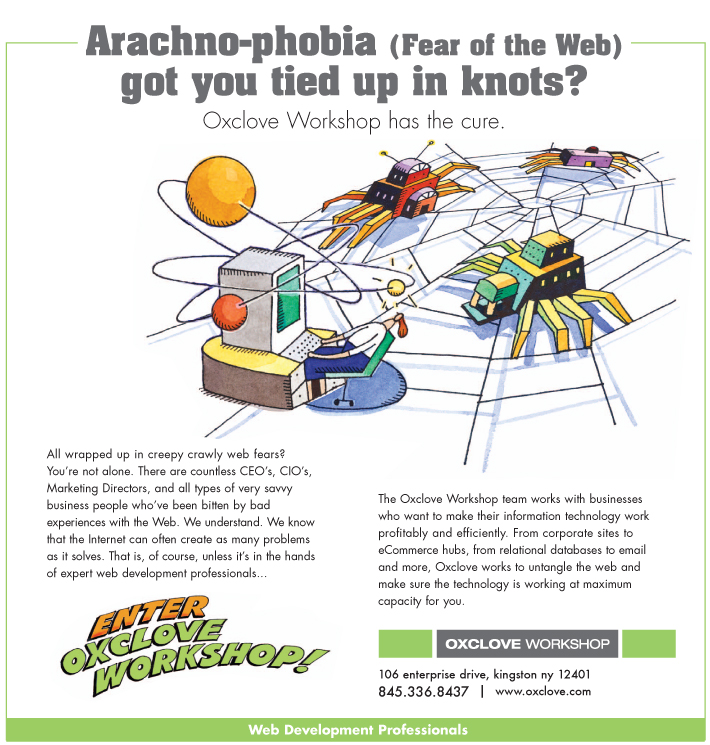 Oxclove Workshop, a web development company providing customized solutions to corporations with vast amounts of data to organize, needed an ad campaign to target upper management. These C-level professionals are responsible for the success and profitability of the companies they work for, but are typically in the dark about Information Technology.
With a play on words, BBG&G made light of a real and very common problem among most of us back in the earlier days of the internet – fear of the unknown.
A family owned business since the 40's, Taylor Recycling had specialized a process whereby they now reclaimed, reprocessed, or recycled 97% of the C&D debris they received. They were about to open a brand new facility. But nobody knew.
We launched an integrated marketing, advertising and public relations campaign with targeted outreach to local, regional, national, and niche industry media and markets.
The results?
They achieved national and international recognition for their innovative, proprietary recycling technology, securing contracts with state governments and foreign governments abroad


Their bread and butter business of mulch and top soil sales to local landscapers, builders, and residents doubled


They gained the attention and respect of the Department of Energy and investors, allowing them to pursue research and development of new technology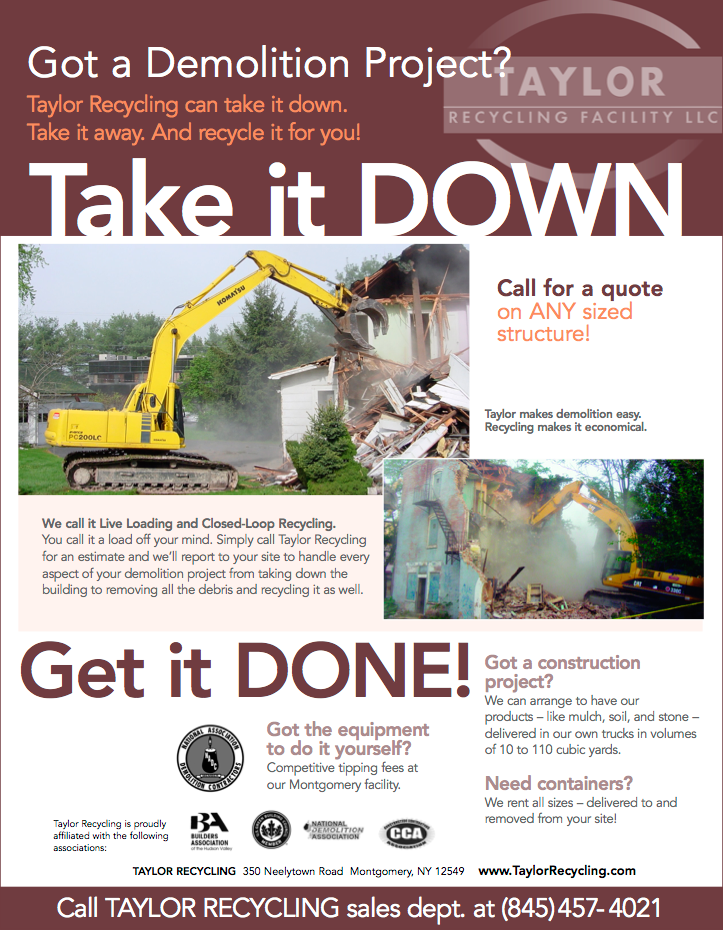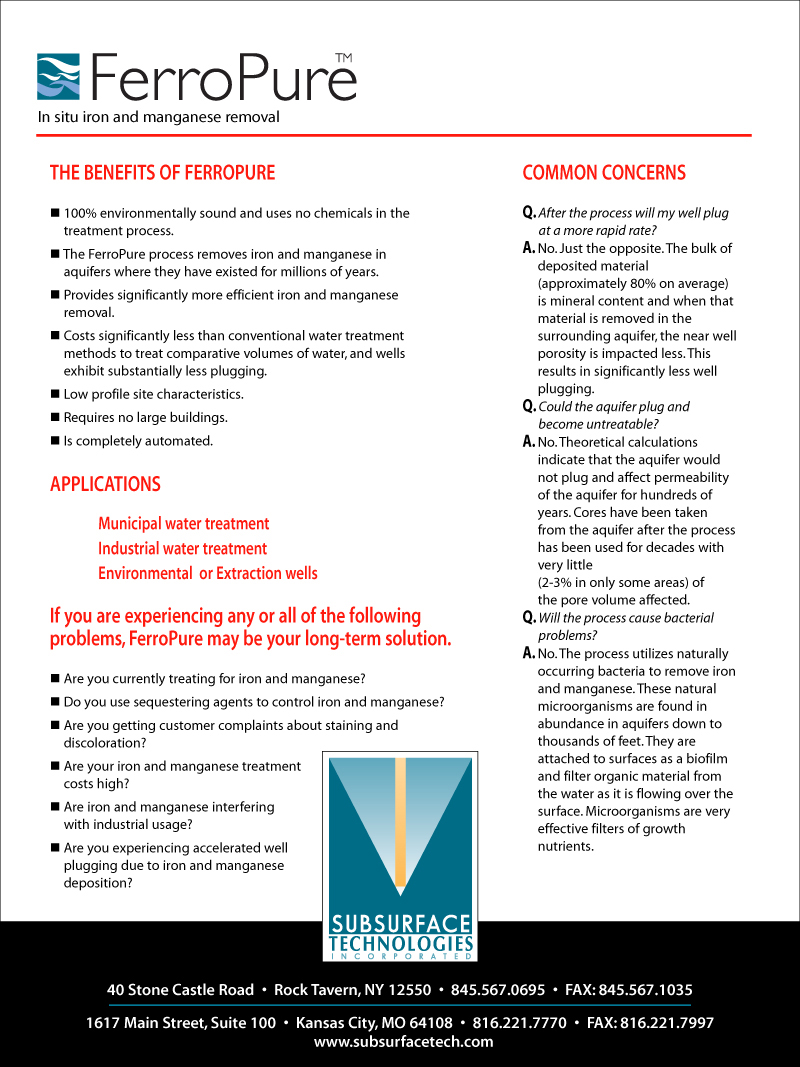 Subsurface Technologies was a leading expert in subsurface technology - specifically in the areas of methane gas retrieval, well water replenishment, and others. They had grown from a local firm to a parent company of subsidiaries offering services and cutting edge technology of international interest, credibility and value.
Our mission was to brand them internationally as a comprehensive, reliable and global provider of subsurface technology, products and expertise; penetrate new markets; and stimulate increased sales activity and profits.
Wagner Technical Services provides a variety of distinctive engineering and infrastructure support services to the utility industry. In addition, lesser known sister companies, Wagner Information Services and Wagner Energy, offer complementary services. Together, the three provide a full range of services to the utility industry. But, with three different brands, customers and prospects were not always clear on all the services the company could provide.

We needed to develop a cohesive brand for these three companies that would make sense to prospects and clarify the services and products available within the Wagner family. We developed three distinct, but cohesive logos — one for each of the companies they represent.