B2C (Business to Consumer)
Birds & Beans had begun to establish the beginnings of a successful and positive brand – the only Smithsonian Migratory Bird Center certified 'Bird Friendly®' coffee brand in New England and New York.
Our mission was to help Birds & Beans break into Orange County, create awareness, drive sales, and support their fund raising co-venture with Orange County Audubon Society.
Public Relations
Social Media
Print Advertising
Sampling and Promotions
Display and Collateral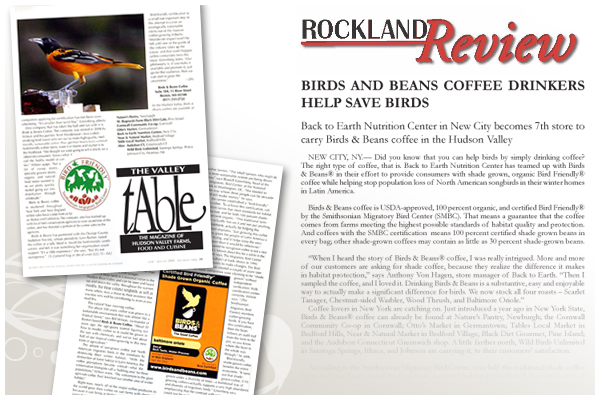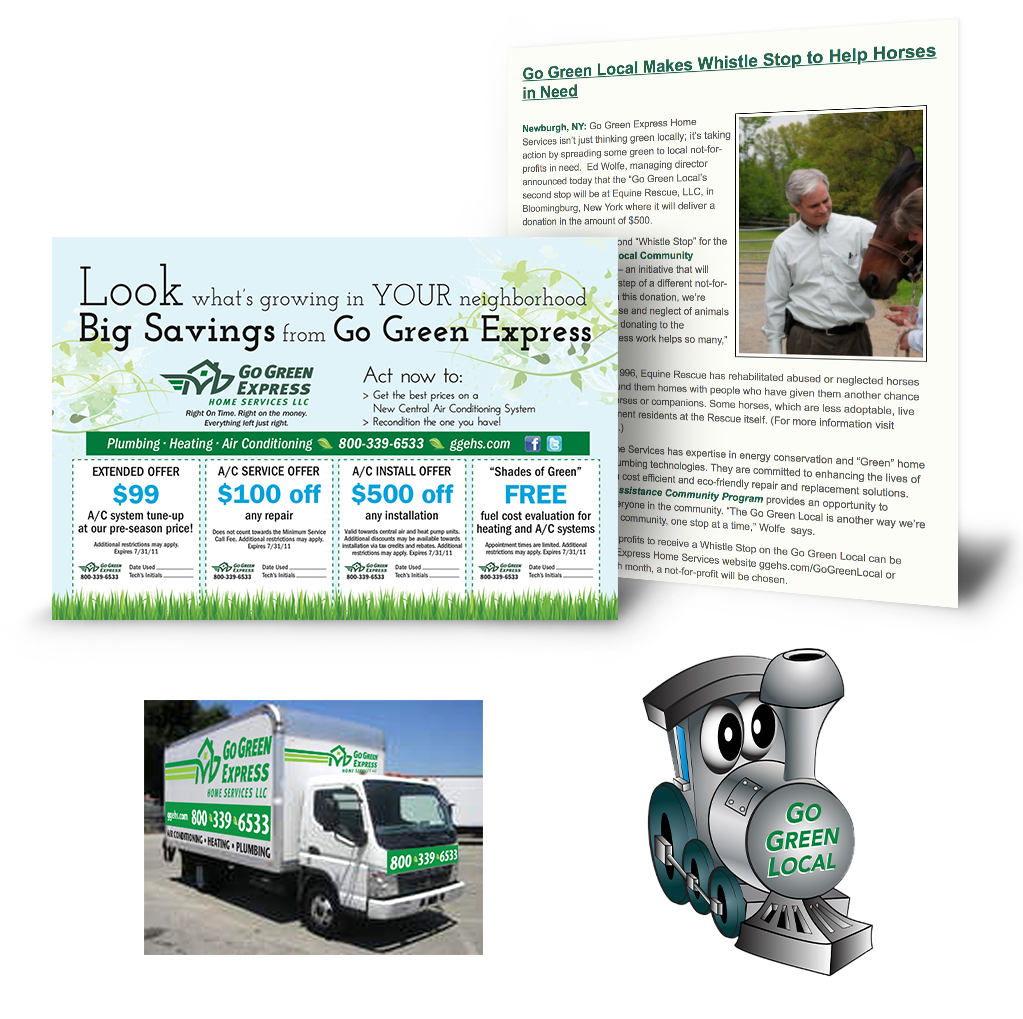 Go Green Express was a fairly new brand when they brought us on board in 2011. Owner, Ed Wolfe, understood the importance of developing a strong brand and was committed to giving back to the community. He hired BBG&G to help develop this new brand in the following areas:
provide strategic planning and oversight for their in-house marketing efforts
develop a strong brand
develop an effective advertising and marketing campaign
create a community outreach campaign
BBG&G branded, developed, and promoted the Go Green Local, a community outreach program where the public nominated a local not-for-profit to receive a monthly monetary gift from Go Green Express.
In addition to the community outreach, BBG&G promoted Go Green's air conditioning and heating services with the following services:
marketing research
strategic planning
branding
print advertising
direct mail
community outreach campaign (Go Green Local)
website design
stationery
truck graphics
Kinetics Cosmetics provides high quality skincare products and makeup paired with personalized customer service. With sales in her retail space slipping, the owner needed help gaining new customers through increased internet sales.
With an innovative approach to their e-marketing campaign, we developed a brand to target a more affluent buyer. By utilizing a three-pronged marketing program of social media, public relations, and e-marketing, we were able to increase sales and awareness of the Kinetics brand.
Tracking ROI
Email click-through rate increased nearly 200%.
Social media engagement increased by over 400%!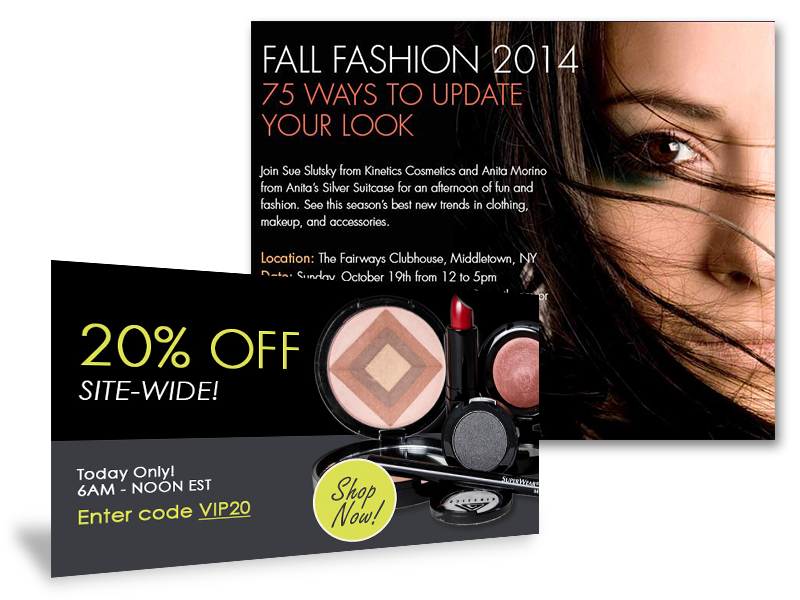 Youngsville Custom Kitchens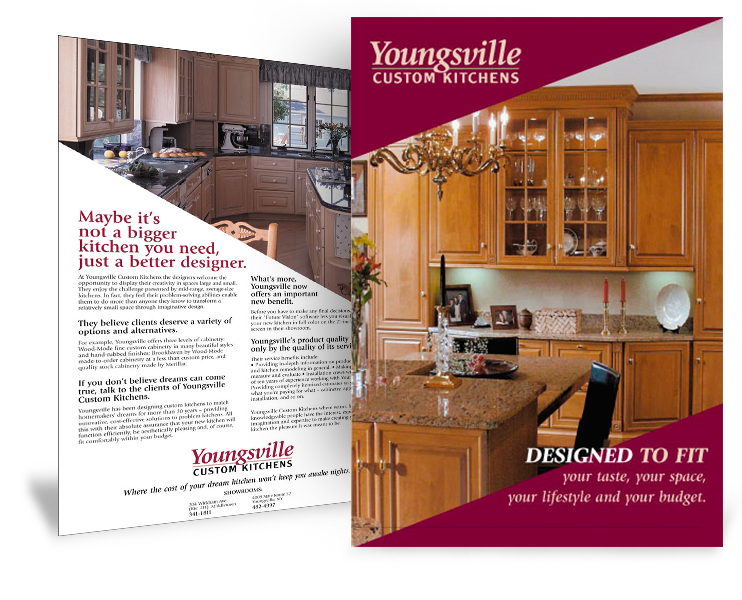 Despite having been in their current building for 10 years, Youngsville faced a lack of consumer awareness of their location, and of the depth of their design services and skills.
BBG&G developed a tiered print campaign promoting Youngsville's key benefits, completely revamping their graphic look and logo to present a sophisticated, upscale image.
Once a strong and steady increase in sales was established, we were able to decrease their media frequency, conserve their advertising dollars, and maintain an abiding and positive presence in the market area. In addition, BBG&G leveraged newly designed brochures, a trade show display, and public relations to round out the program.
"The results we have seen since BBG&G started handling our advertising are nothing short of phenomenal. Ad layout, content, and placement definitely improved our visibility to consumers."