BANKING & FINANCE MARKETING
Brand Identity & Positioning
Integrated advertising campaigns including print, radio, digital and TV
New service and product collateral including in-branch posters, window signs, banking envelopes, and statement inserts
Public Relations
Marketing of customer service program
Direct mail
Emarketing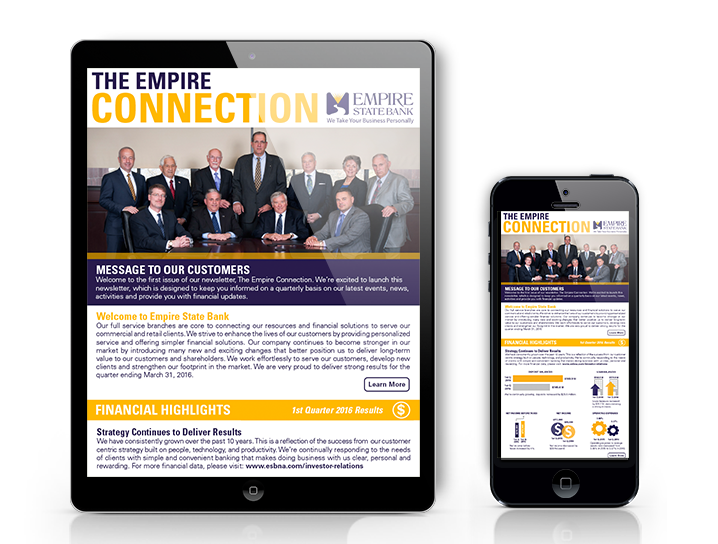 Empire State Bank
In line with Empire State Bank's existing branding, we developed an 8-page annual report that highlights the bank's forward-looking position. Through our careful design and cutting-edge photography, we communicated that businesses of all kinds and sizes can rely on Empire for funding their common business opportunities and challenges.
Direct Marketing
The bank's customers needed a way to stay up to date on financial highlights, marketing news and community happenings. That's why Empire invited us to design its quarterly consumer print and digital newsletters, which present their latest updates in an easy-to-read and visually stimulating layout. .
Judelson, Giordano & Siegel
Judelson, Giordano & Siegel . . . So much more than CPAs
Judelson, Giordano & Siegel (JGS) was a longstanding CPA firm well respected in the business community. However, like many other firms, their growth had outstripped the market's perception of them. Current and prospective clients were often unaware of the extent of strategic business services the firm offered – to guide businesses through mergers and acquisitions, succession planning, negotiations, and more.
BBG&G conducted a full competitive analysis and crafted a marketing plan, and drove awareness through advertising, public relations, and an internal referral program.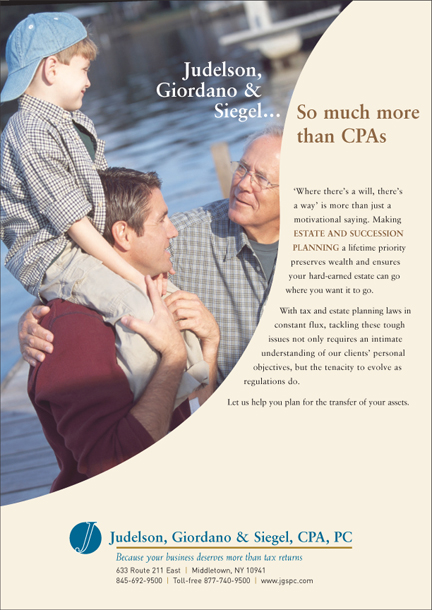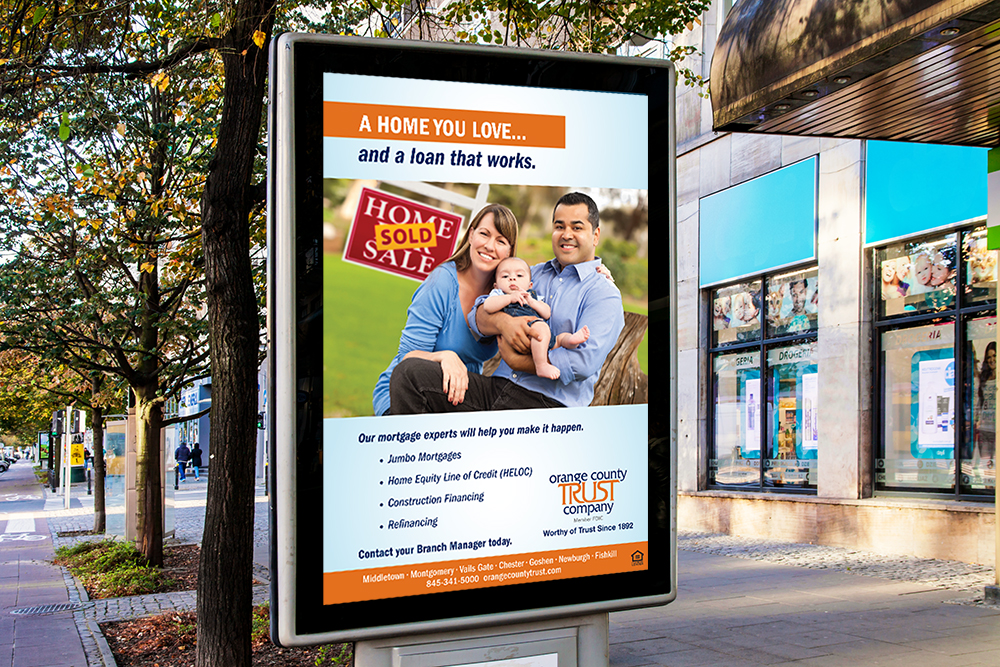 Orange County Trust Company and Hudson Valley Investment Advisors.

While these two sister companies have a lot in common, they were also very different in how they approached marketing. When it came to branding, however, they were as cohesive as we could get. Orange County Bancorp acquired Hudson Valley Investment Advisors (HVIA) shortly after we began working together. We developed their logo and their brand to go hand-in-hand with the bank.

With the development of a modern, cohesive brand and messaging for both companies, along with the implementation of branding standards throughout all advertising and marketing material, BBG&G began transforming the overall perception of the bank within the community and established HVIA as a sister company.

A community bank since the 1800's, Walden Savings Bank suffered from a common problem. They were so well known that their customers really didn't know them at all. They needed a new brand that conveyed their commitment to the community, as well as an overall marketing strategy.
BBG&G constructed a new marketing strategy to promote awareness of WSB's expanding scope of services and attract the savvy new customer base that had moved into the area from New York City. Simultaneously, it maintained their sensitivity to the local population that had always appreciated their personal touch to banking and assure them that WSB would forever remain an independent institution.
The results?
Highly increased visibility
Better understanding of their products and services
Specific annual loan projections were met within four months
Customers flooding to new on-call and internet banking services
Projections were met to facilitate a new corporate and banking center
Continued branch expansion