Two entrepreneurs envisioned a company that would offer fundraising opportunities to schools and organizations by selling products that people actually wanted — green household products. They needed our help developing a strong brand and targeting two distinct audiences — the children selling the goods, and the adults who would be the ultimate end-users and purchasers of the products.
logo, corporate identity, and brand guidelines
business stationery
full color catalog, order form, and envelope
posters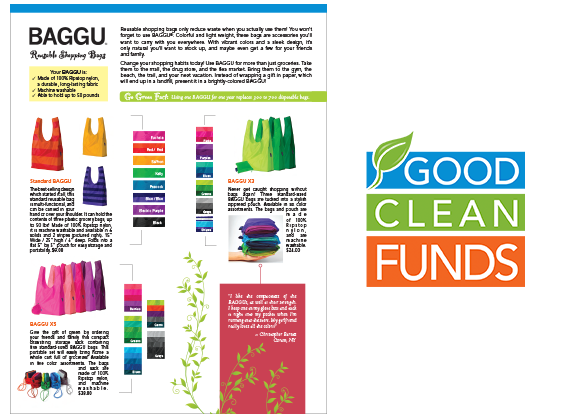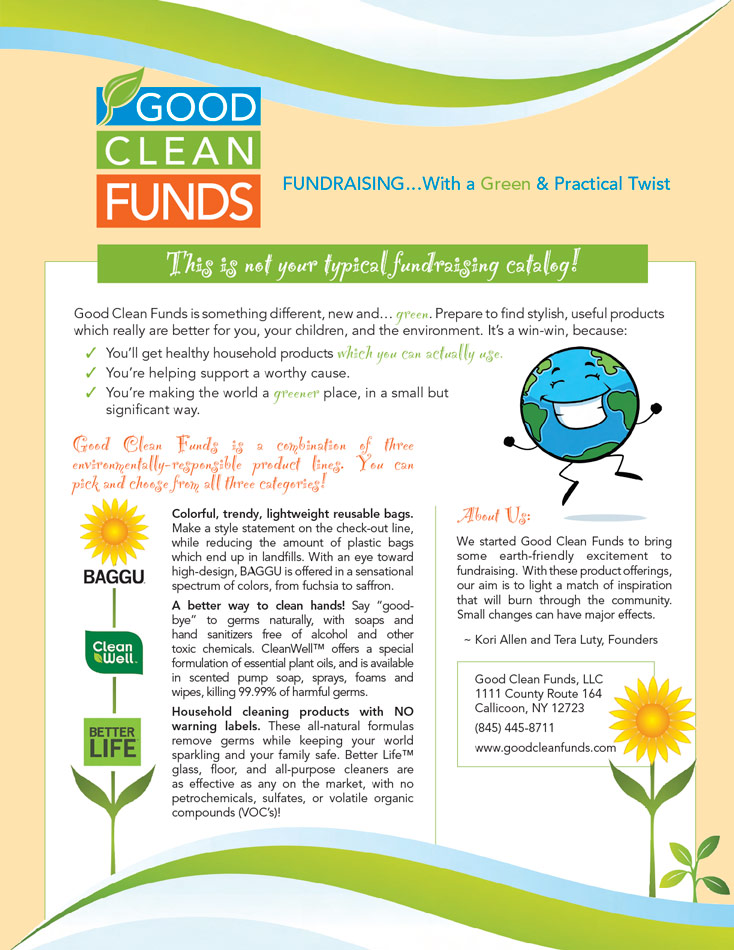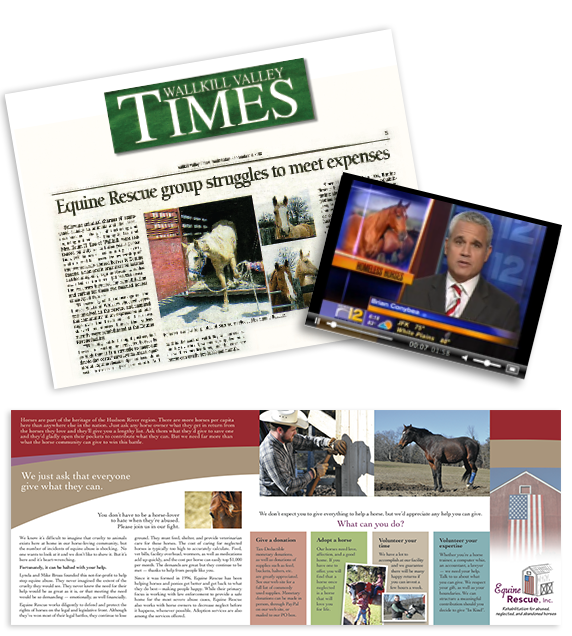 In 2009, as the initial impacts from the recession began hitting the not-for-profit sector, Equine Rescue reached out to us to help them increase contributions so they could keep afloat.
With social media being handled in-house, BBG&G began a PR campaign with a broad reach that included neighboring states, a print campaign targeting the untapped business community, a direct mail campaign, and a hard-working unique brochure that could be used when approaching prospective supporters.
Brochure - unique size and design
Print ad campaign
PR campaign – print, digital, TV
Direct mail
Results: The plight of Equine Rescue reached supporters far beyond their reach prior to our involvement. Donations coming in included those from out-of-state as well as from the local business community. And, as with any good campaign, the benefits continue long into the future, helping this important not-for-profit continue its service to the community and to the horses that need and deserve a place they can feel safe and loved.

This Leadership Orange Graduation Booklet spotlights each class member and serves as a keepsake for the Class of 2015 and their achievements.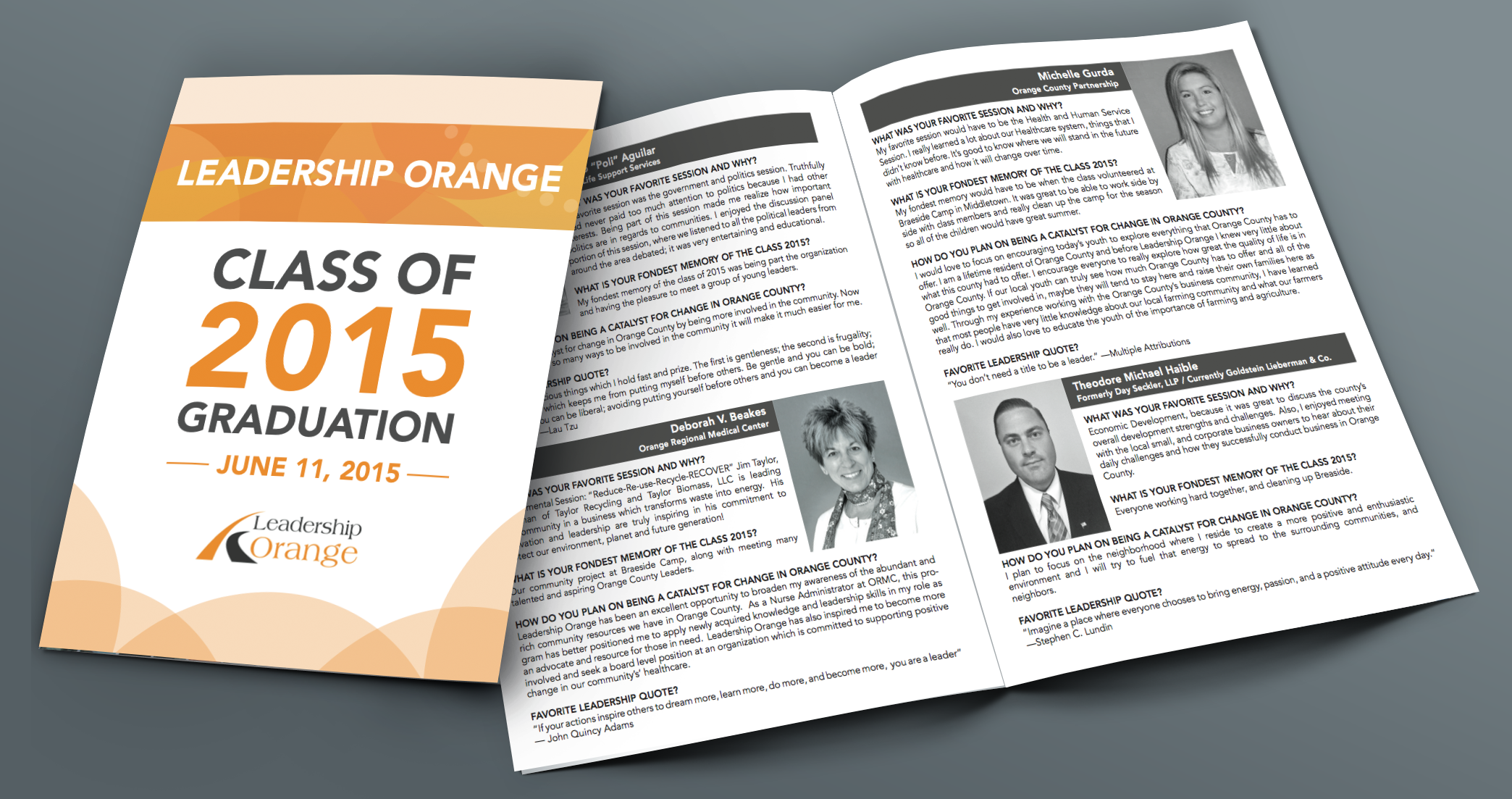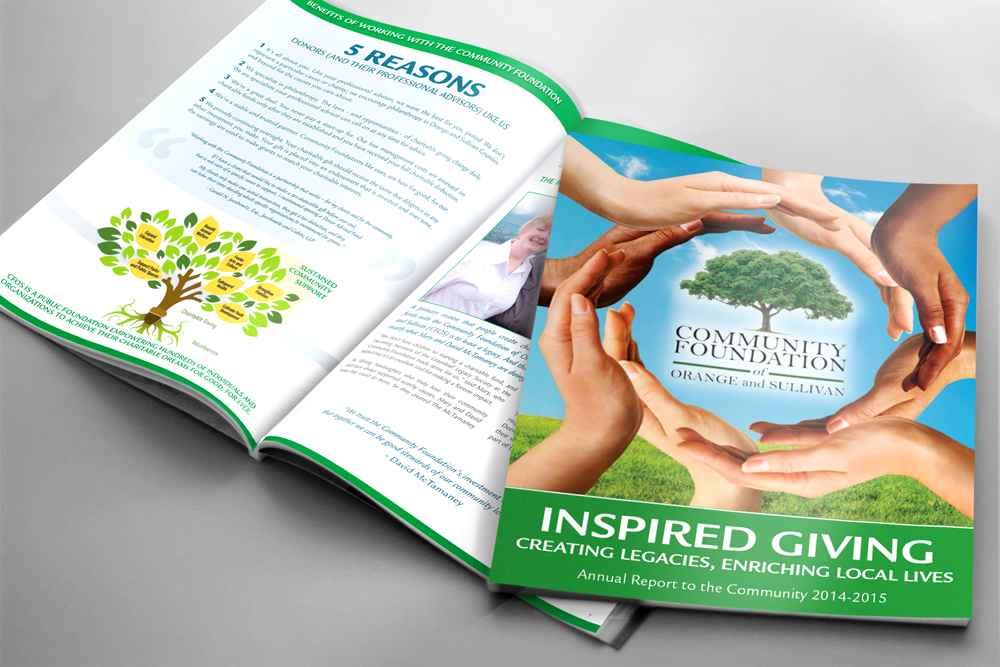 Community Foundation of Orange & Sullivan
The Community Foundation plays an important role in our community, by facilitating and managing endowment funds with an ongoing benefit to the community. They connect people who care with causes that matter and address the broadest range of charitable issues.
Currently managing more than 220 permanent charitable funds for individuals, families, businesses, and organizations, the Community Foundation of Orange and Sullivan had an abundance of information to share in their 2014-2015 Annual Report and BBG&G was delighted to have the opportunity to present their achievements in a visually appealing and professional manner.
The Boys & Girls Club of Newburgh had recently come under new management, and had incorporated new programming, including merging with a performing arts academy for youth. While both organizations retained their individual facilities, programs, and goals, they were now unified under the direction of a new management team.
With a new name, new leadership, and expanded offerings, BBG&G provided rebranding, drove improved awareness of programming, created new brochures and literature, and combed through hundreds of photos to build a colorful and appealing new web site.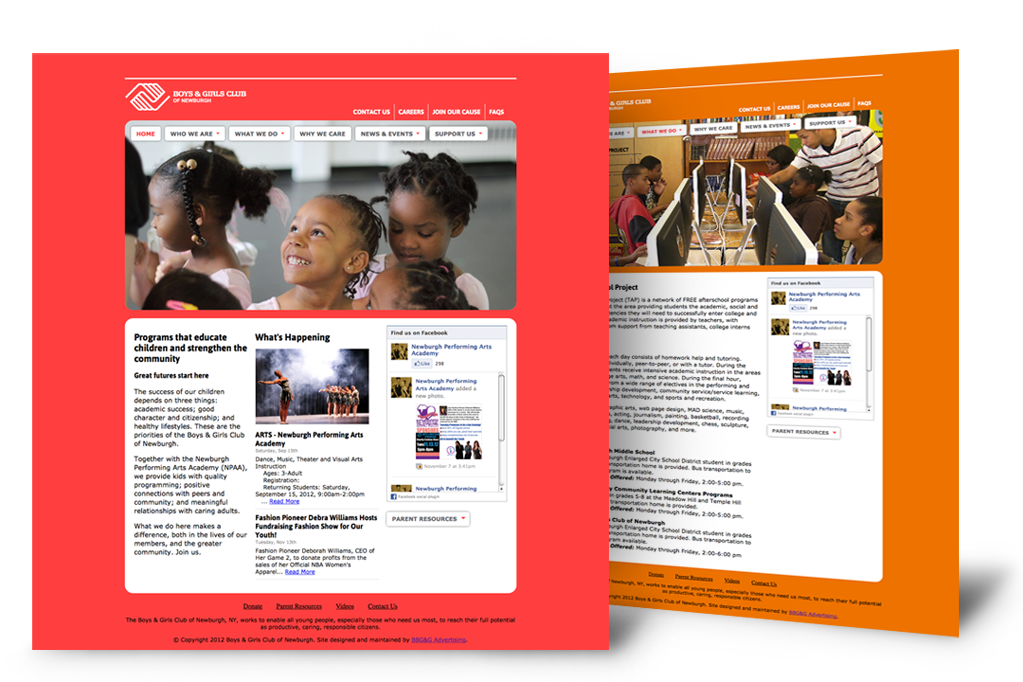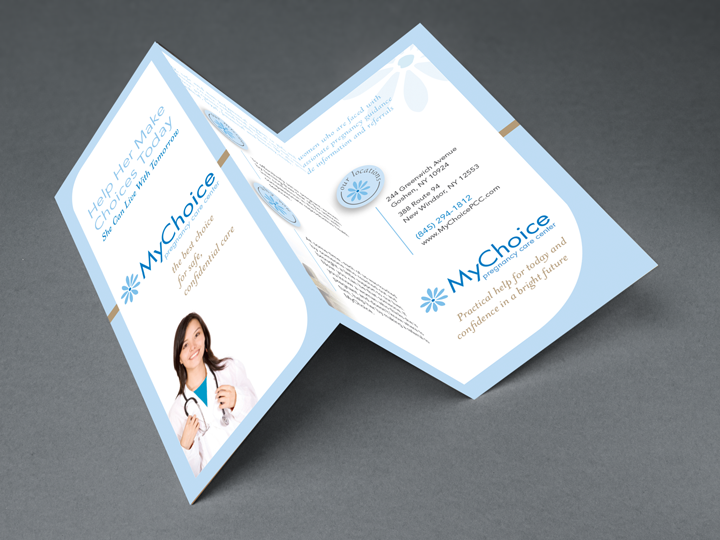 MyChoice was a Pregnancy Resource Center, new to the county, providing reproductive health medical care to women to allow them to make fully informed pregnancy and health choices. Trained medical professionals offered sonograms and confidential, non-judgmental guidance in a safe and compassionate environment.
Our job was to increase brand recognition and awareness of MyChoice's medical services among target audience and encourage referrals.
Public/Community Relations
Advertising – Radio/Billboards/Print Ads
Direct Marketing and In-Place Advertising to College Students
Marketing to Referral Audiences
Facebook
FDR Presidential Library (Pare Lorentz Project)
The Pare Lorentz Center's mission is to apply the audiovisual techniques pioneered by Pare Lorentz to teach history and social studies, and to perpetuate Lorentz's use of the documentary format in inspiring social and political messages.
The Pare Lorentz web site had been recently updated, and several new exciting teaching aides had been developed. BBG&G was charged with reaching Social Studies and History secondary school teachers and publicizing the new educational offerings.
First, we took advantage of key organizations that focused on our audiences. These associations offered advertising, direct marketing, e-marketing, and social networking opportunities.
Next, we turned to online and digital resources to spread the message, and public relations to raise awareness and create conversations in the industry. Our efforts paid off!
Gained attention and notice through compelling creative and carefully chosen media placement
Achieved an online presence on multiple digital platforms
Attained editorial coverage in trade and educational media
Drove increased web traffic and usage of the teaching aides