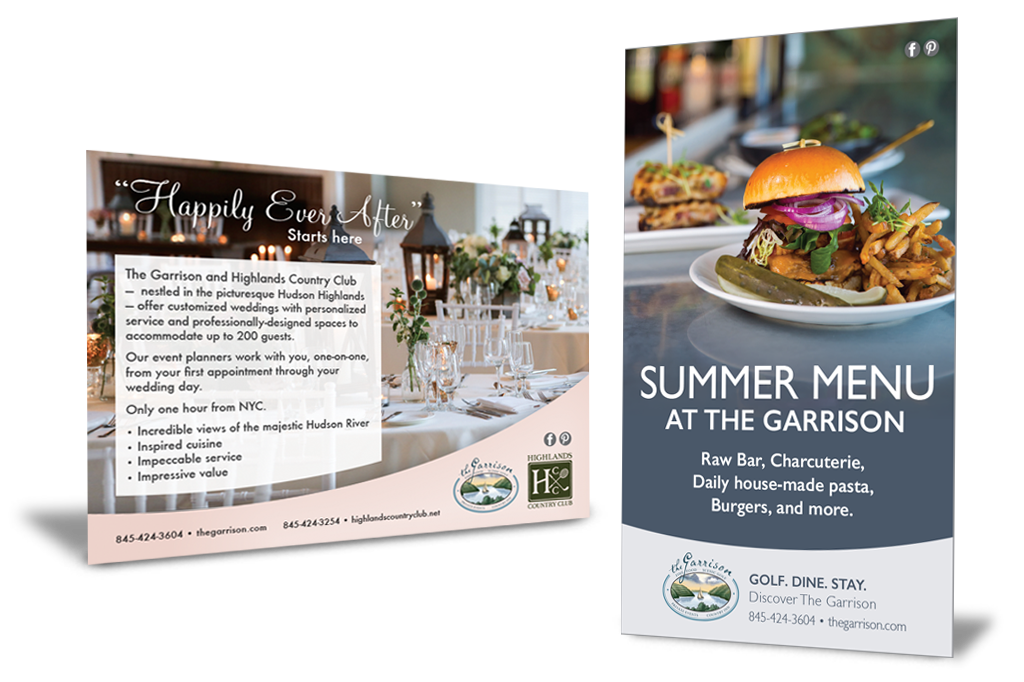 With truly drop-dead stunning views, The Garrison is a scenic and culinary gem in the Hudson Highlands, situated directly on the Hudson River at one of its most majestic points.

But the dining, golfing, and event venue suffered from lack of awareness. Our goal was to unite the multiple experiences available to consumers under one brand umbrella, raise awareness, and increase business across the board.
Crown Maple at Madava Farms
Madava Farms had spent years perfecting their maple sugar products and creating a world-class maple sugar production facility and visitor center.
With our help, they successfully opened their visitor center to travelers from the Hudson Valley, northern New Jersey, and metro New York, achieving growing attendance at their events and increased volume in their tasting tours.
Marketing strategies
Positioning and messaging
Media planning
Design and production of print and digital advertising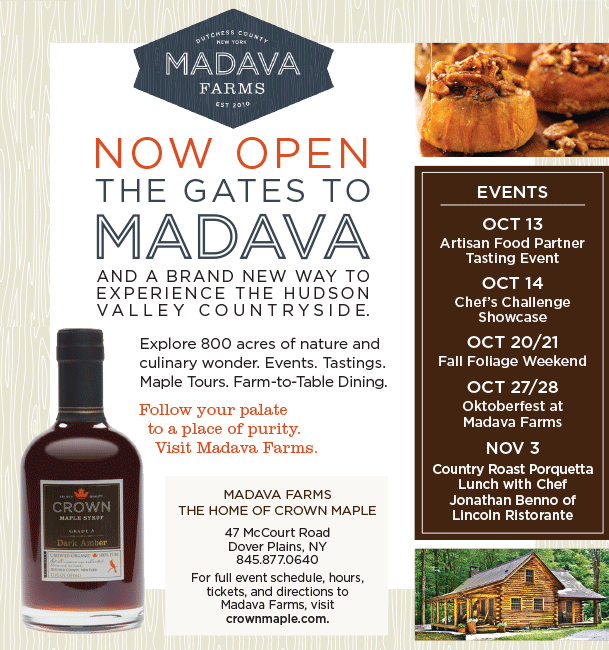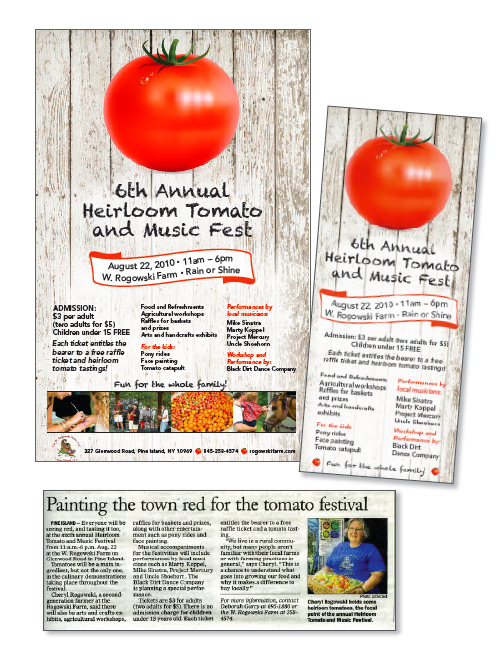 For five years, the W. Rogowski Farm had held a tomato festival as a late summer event to highlight their heritage tomato crop, draw customers to their store to sample local produce and food products, and increase awareness of their Black Dirt Gourmet food offerings. Attendance at the event had fluctuated rather than grown.
It was clear the event and farm suffered from a lack of exposure and concrete strategic planning. We formulated an event marketing plan that integrated their in-house outreach with our public relations and creative services for effective, cost-efficient promotion.
Our combination of traditional and online media and public relations resulted in markedly increased attendance and revenue over previous years – in spite of a downpour that lasted all day.