Bethany Lunden
Account Executive
Bethany's warm and bubbly personality brightens everyone's day – from co-workers to clients. Her enthusiasm and drive to tackle any task handed to her, and get the job done right has made her a rising star. As a graduate of SUNY Cortland with a Bachelors of Arts in Communication Studies, Bethany contributes a fresh perspective and well-rounded talents, including writing, research, and social media development, to our agency. We can't wait to see her soar!
What does it mean to you to work for a female-owned business and why is it important?
Working for a female-owned business is empowering and inspiring to a young woman. It shows me that hard work and determination can surpass common stereotypes, and that truly nothing is impossible. I am thankful to be working with these amazing women whom I look up to as role models.
TELL US ABOUT A TIME WHEN YOU FELT ESPECIALLY SATISFIED ABOUT HOW YOU HAD MADE A DIFFERENCE FOR A CLIENT?
I enjoy helping clients on a day-to-day basis. Whether it is reaching out to a publication or contact for an upcoming project, it puts a smile on my face to have a conversation and laugh with them.
WHAT WOULD YOUR COLLEAGUES SAY IS, ER, DIFFERENT ABOUT WORKING WITH YOU?
I like to stay on top of a task and make sure that I always have feedback from someone else. I definitely thrive in a team environment, and like to have some fun while I work too.
WHAT IS THE FANTASY JOB YOU DO IN YOUR IMAGINATION? (BASEBALL PLAYER, MUSICIAN, MARINE BIOLOGIST, ETC.?) COME ON. WE KNOW YOU HAVE ONE.
I've always had a secret desire to be a magazine editor in the city! I enjoy the layout and design element of publication and have thought of the possibility of learning more. On the flipside, I could also see myself working in a maternity wing of a hospital. I always loved the idea of helping mothers with their newborns!
HOW DO YOUR VALUES INFLUENCE YOUR APPROACH TO YOUR JOB AT BBG&G?
As a very detail-oriented and goal-driven person, I feel right at home working at BBG&G. I thrive in an environment surrounded by people that have similar work ethic, but can relax when need be. BBG&G makes me feel like I can have the best of both worlds.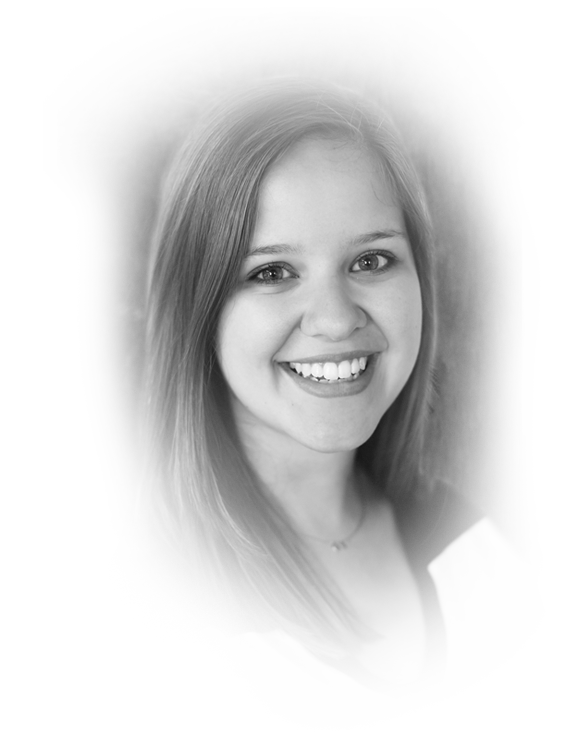 "As a very detail-oriented and goal-driven person, I feel right at home working at BBG&G."