CONGRATULATIONS to the winner of our first Brandathon:
The Children's Home of Kingston!
At BBG&G, we give our hearts as much as our time and talent to the Hudson Valley – and that's because the Hudson Valley is in our hearts. We live here, too. And we believe that our region is a better place because of the work done by charitable and service organizations. We always want to do our part to help them. As part of #GivingTuesday 2017 and #NYGivesDay, BBG&G donated a full day of branding and marketing services to The Children's Home of Kingston.
The Children's Home of Kingston now has a fresh new look to carry it into 2018 – its 142nd year of serving the city and surrounding communities. The Children's Home provides a safe, healthy, educational and therapeutic environment for youth and families through a variety of progressive residential and day programs.
Among the branding tools created by BBG&G are a new logo with a bright, youthful color palette that better defines the organization; a basic web refresh with better navigational cues; a content marketing strategy; a social media plan and refreshed Facebook page; and template designs for newsletters, brochures, and press releases.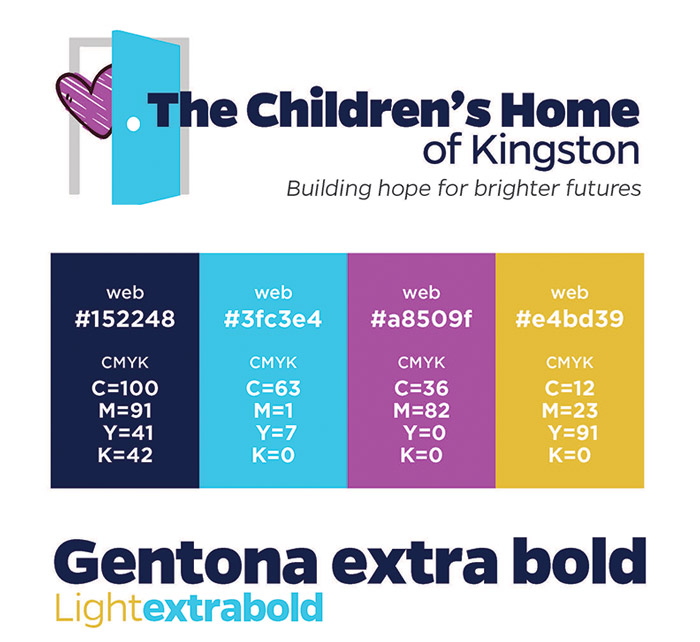 "It's been an honor for our team to work with The Children's Home of Kingston. Community involvement has always been a part of who we are, and it's so rewarding to give them better tools to reach their important goals."
—Deborah Garry, BBG&G founder and CEO