Radio
Capable of reaching a large audience on a tight budget, radio was the way to go. We produced a 15-second radio spot promoting Flannery's 24/hour unconditional care and a 30-second one on their laparoscopic spay and physical rehabilitation services.
Facebook
Based on research regarding pet owners, we strategically targeted the audience in most need of Flannery's services, via the social media platform primarily used by that particular micro-market: Facebook. The Facebook page we've integrated provides both inspiration and information in a lighthearted and personal voice.

Statistics show that the page now averages 23 new likes per month.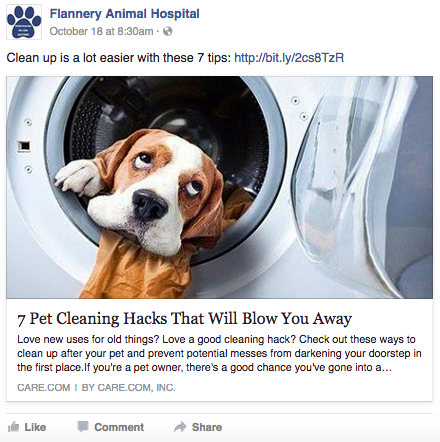 Campaign
Too many pet owners wait too long to seek professional assistance in an emergency situation. One of the things that makes Flannery an excellent choice for pet care is that their services are available 24 hours per day, 7 days per week, 365 days per year. Surrounding the sweet and simple slogan, Unconditional Love Deserves Unconditional Care… 24/7, we developed a multi-media campaign to assure clients that with Flannery Animal Hospital, help is just a phone call away. The catchphrase was leveraged in print and digital ads as well as a radio spot.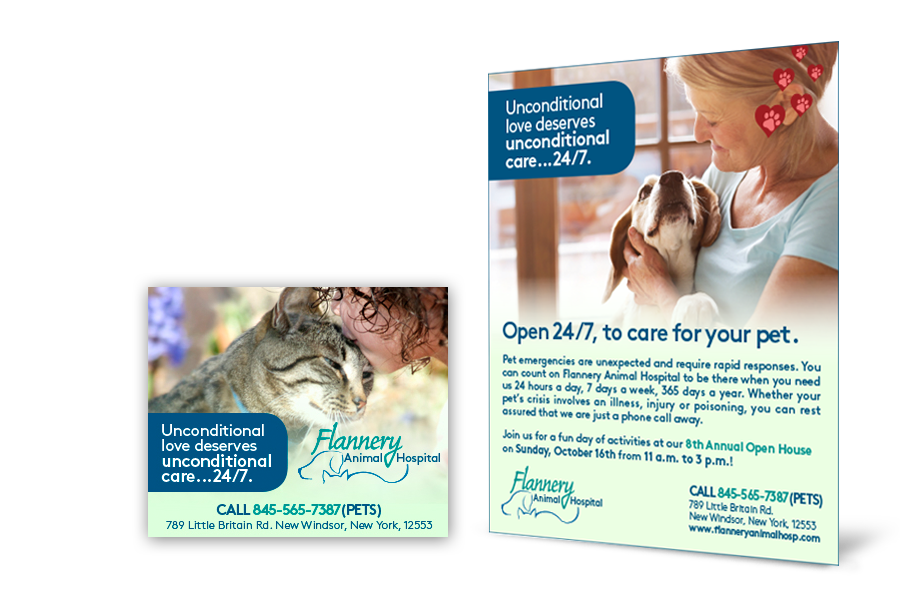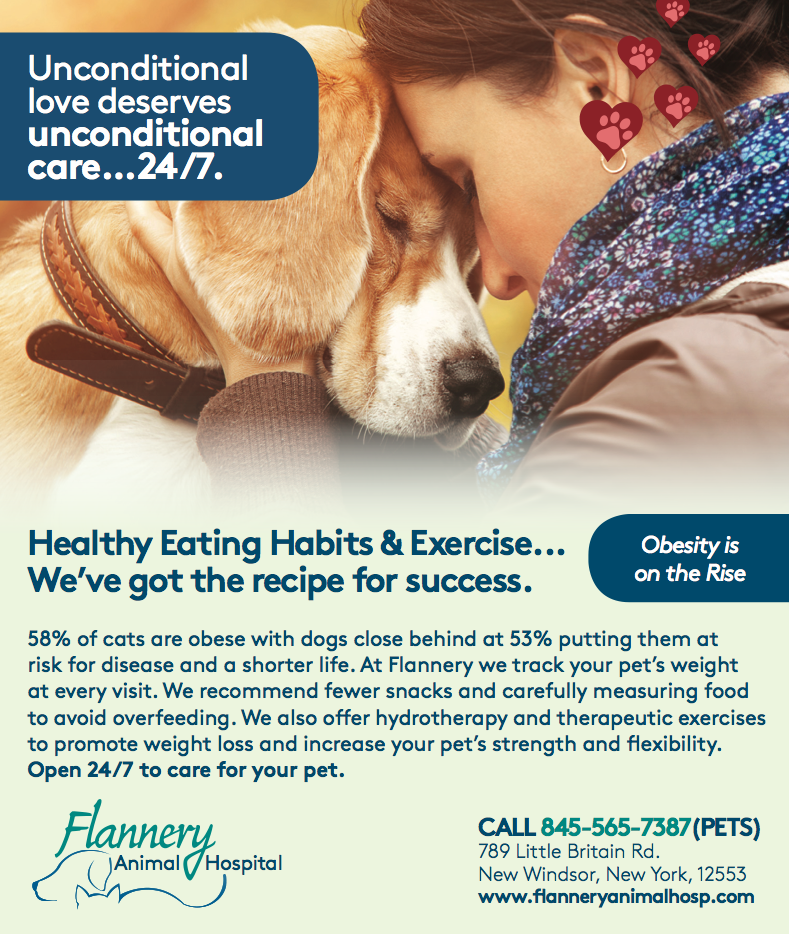 At BBG&G, we pride ourselves in creating marketing strategies that not only look good, but are effective. Based on a zip code report, we targeted editorial segments in local publications that would show the most return on investment. Using this research, Flannery's print ads have appeared in:
The Times Herald Record
Cornwall Local
Straus Pet Directory
And more
We were able to boost Flannery's online presence with digital ads and e-marketing, as well. Highlighting features like Flannery's top-of-the-line rehabilitation services, feline-friendly waiting room and 24/hour care, we continuously develop blog and email content that informs pet owners of the procedures and products available for their furry friends.