Welcome to the GetSmart section of our website
BBG&G is committed to sharing our marketing knowledge and to becoming a resource to those both within the industry and those assigned the task of 'handling the marketing' for smaller businesses.

Here you will find a growing collection of white papers, newsletters, blogs, and articles on various aspects of advertising, marketing, and public relations. We hope you find this material helpful in your outreach and communication with your customers and prospects.

Always feel free to reach out to us with any questions by calling 845-615-9084.
INSIGHT: A BLOG ON MARKETING
Keeping An Eye On Opportunity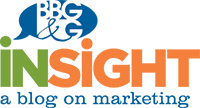 What are we working on? What are our observations about the creative field and the business community in general? What insights can we offer to help you achieve greater success? Or . . . what kinds of hijinks are going on in our thrill-a-minute office?

Keep up on our blog and you might be as up-to-speed as we are. It's always an adventure and we enjoy taking you along for the ride.
February 8, 2018

Takeaways from the New York Times Travel Show  By: Bethany | February 8, 2018 Some of the BBG&G team attended the New York Times Travel Show […]

---
Expertise in all aspects of marketing. Click through to see all articles published by our staff.
Trade shows are a top marketing channel for many businesses, yet in recent years they have become quite under-utilized. Trade show events offer businesses the opportunity to build personal relationships with consumers, which potentially lead to sales increases. And the real beauty of a trade show is that you can share your product or service with the audience face-to-face. Building new relationships, with the added bonus of having the opportunity to check out the competition.
Research shows that about 50% of trade show attendees do make a purchase within 1 year of the event.
Why is this?
Some products are more easily sold with a demonstration. You are able to give live demonstrations of your products to a large audience.
You are enabling people to meet YOU and your team; you are the people behind the product. You are not crooked and not just out to get their money. You are the people, honest and hard-working, who have created a product or service based on a real need.
Finally, the greatest thing about trade shows to many — the Give-A-Ways! Promotional products abound at trade shows … pens with your logo, back scratchers, yard sticks, candy … you name it. But, even better, if you product is inexpensive to make, you can give a sample to every attendant. If more expensive, then have a drawing at the end of the show. Either way you are connecting with consumers. Everyone loves free things.
Attending local trade shows and events is a good way for national brands to connect with local consumers. On the other end, local brands can connect with consumers that were not reachable before. Ultimately your business, whether just starting out or an established company, will obtain new referrals, quality leads, deal closures, and valuable cross-selling opportunities.
Check back next week for tips on how to make the most of a trade show!
By June Musollino
BBG&G Advertising, Inc.
Have you been wondering what's in store for the business world this year when it comes to marketing? Wonder no longer. The predictions are in and we predict these five trends may affect your business.
Trend 1: Local Commerce Unleashed. This year, more than ever, consumers will be compelled to shop locally. New technology is providing services that identify local shops offering exactly what consumers are looking for. Shoppers are tech-savvy and expect purchasing to be quick, convenient, and hassle free. If the experience is not convenient, consumers will be less inclined to use you as a merchant. Local merchants who are not ready to make the transition to mobile services may lose sales to mobile-ready competitors and risk the long-term success of their business. There are two ways to jump on this tech-savvy bandwagon:
Mobile payment. It is great for any small business that currently does not accept credit cards. Most mobile payment companies offer a free application for you to download (for your iPhone, iPad or Android) and a free card reader that easily attaches to your mobile device. You are charged per credit card transaction, and it is commitment-free. Mobile payments level the playing field for small businesses, giving you the tools to recapture lost sales from larger chains.
Goodzer is an app that is popping up on every smartphone. It is a search engine for unique boutiques and small neighborhood stores that can be easily overlooked. Consumers can type in any product and Goodzer checks prices and availability, in real-time, of any local merchant that list items on a website. Retailers can easily add themselves to the Goodzer database by clicking 'Add Store' on the Goodzer websites' navigation bar. The system is growing – if you don't add your store, there's always the chance your local competitors will be adding theirs.
Trend 2: Friends as Travel Agents. People desire more and more meaningful experiences these days. A host of new online services enable travelers to go "off the beaten path" and discover the hidden secrets of their destination — offered by trusted, local experts (whom consumers see as friends). Some websites are even giving options for people to overnight at the homes of their local tour guides, dine with locals, and take tours with a city resident. One site that has really been gaining an extensive following is Vayable. You can discover, book, and offer tours and activities almost anywhere in the world. Users seem to really appreciate the high quality and 'realness' of the site.
As much as the travel industry relies on travelers, it also relies on destinations. Survival of the tourism industry translates into the survival of the communities that sustain it. Vayable provides these smaller — almost forgotten gems of communities — with a new, safe and fun way to accomplish sustainability. Small towns can post getaways and invite friends to come join them. With travel being inherently social, it's not surprising that this trend is catching on.
Trend 3: Back Storytelling. Our lives revolve around good stories; they make us feel warm inside and connected to one another. Applying this to your business can make them feel connected to you. Your story can capture and put into words the emotional DNA of your brand. What sparked the idea for your business? What inspired you? This is the starting point for your story. Capture consumer attention by reeling them in using a character filled with optimism and hope. As any exciting story, there should be a complication. Then, talk about prevailing or overcoming that difficulty. Do not be afraid to add drama; remember to keep it genuine though. This story, your story, must be authentic to really win over the hearts and wallets of consumers.
Avoid the number one mistake, adding a sales pitch. Consumers are smart, and they do not like to be bought. The creation of this story is to convert consumers into brand activists; if they know and love your back story, they will share positive gossip about your business.
Trend 4: The Power of Women: We have seen in the past few years that women have held the buying power in the market. Now, a new trend is on the rise; women leading the business market. As of July 2012, twenty of the Fortune 500 companies have women CEOs. Twenty is an all-time high and proves the steady pace of women leading the largest companies in the world.
Looking back, we should have seen it coming. In the 2008 recession, men lost their jobs in greater numbers than women because women's skills were more flexible and, unfortunately, women's salaries are often less. In general, men have been waiting for the old jobs to come back, while women have adapted to make the most of new opportunities. In 2012 there were more than 8.3 million women-owned businesses in the US, and this number continues to rise. Recent blockbuster films and best-selling novels have women front and center as the heroines. These leading roles, typically played by men, are providing the cultural context for women to take leading roles in business as well.
The bottom line is that diversity has always been a powerful force in any company— including male-female diversity. It gives for better solutions, allows solving problems faster, and enables companies to see opportunities better. We are going to see the number of female business leaders grow even higher because we need that balance. We need the creativity and we need men and women leading together in business.
Trend 5: Social Healthcare. Social media, playing an important role in business in general, is now playing a huge role in Healthcare. This is due to the new breed of patients; they are doing research online and seeking to take a more active role in their own healthcare. As frustrating as it may be to physicians and other healthcare professionals, patients are no longer content with handing over their complete trust. Before they walk into a medical office, they want to be certain they know everything — including the illness they are sure they have. This is where social media sites can really come into play. Creating pages for your medical practice or associating with social sites that are dedicated to illnesses, treatments, and healthy living is a great idea. It is important to have complete and correct information online for this new variety of patient.
June Bisel and Deborah Garry are partners of BBG&G Advertising, now in its 16th year of business, with offices in Orange and Dutchess Counties. BBG&G is an award-winning full service advertising, marketing and public relations firm with strengths in branding and strategy, traditional and non-traditional advertising, web development, and social media/mobile marketing. To read the BBG&G back story, click through to our blog here. Follow June on Twitter. Like us on Facebook, and visit BBGGadv.com to see work samples and case studies. (845) 695-1880
By June Musollino
BBG&G Advertising, Inc.
Marketing is the action of promoting and selling products or services. As simple as this may sound, it takes a lot of research, analysis, and planning to get it right. In order to get the most out of your marketing you need to develop a cohesive marketing plan that incorporates both traditional and non-traditional media. Selecting the right media is essential; the correct communication channels can mean reaching your target market or at the opposite end, wasting a great deal of money.
The key to developing a solid marketing plan to is to first do the research necessary to learn all about your customers. Ask questions like, what is important to them, what do they want and need, where do they hang out, what do they like to do, and how do they like to communicate and/or receive communication. Once you've determine your target audience(s), you can select the appropriate medium to deliver the message. This is imperative, especially when marketing budgets are tight, because more focused marketing can bring a better return on your investment.
After looking at your target market, consider the buying cycle and where your consumers are in the cycle. Different media appeals to people who are in different stages. A simple way to look at the buying cycle is to break it into three stages:
Awareness – when a customer first becomes aware of your product or when a customer first becomes aware of a need that they want to fulfill. Use radio, TV, print advertising, banner ads, and editorial. When using these mediums provide information for further contact including your website.
Consideration – when a customer starts evaluating solutions to their need. Use websites, informative sales pieces, press releases, social media, and video. This is helpful for people who are in the information-gathering stage of the buying process. Make sure your website and sales material contain the information consumers need to make a buying decision and provide them a means to find out more information.
Purchase. Use e-commerce websites, coupons, Point of Purchase displays, Apps, special deals and events. These help aid in final decision-making.
While many media outlets provide creative and production services at low cost, putting your brand in the hands of so many different people is not recommended. A huge part of your role as the person in charge of marketing is developing your brand identity and applying it consistently across all of your marketing efforts. Your brand identity is your brand's personality; it should help get you noticed. It is well worth the investment to work with an agency or a designer to bring consistency in messaging and visuals across all media platforms. Consistent marketing gets everything working together; thus your social media, website, ads and other marketing materials reinforce and amplify one another. The sum is greater than the parts. Only then will consumers experience a unified, consistent, and powerful sense of your brand far beyond the actual dollars you spend.
Bottom line, marketing is a long-term investment. You will not create a recognizable brand, a stable, growing business, or a company that has obvious value to a potential buyer without it. Having a marketing plan and using the right media will not only help increase sales, it will lead to the creation of a more valuable asset – a RECOGNIZED BRAND.
June Bisel is a partner in BBG&G Advertising & Public Relations with offices in Orange and Dutchess Counties. BBG&G is an award-winning full service advertising, marketing and public relations firm with strengths in branding and strategy, traditional and non-traditional advertising, web development and social media/mobile marketing. Follow June on Twitter at BBGGadv. Like us on Facebook at BBG&G Advertising. Visit BBGGadv.com or call (845) 695-1880.
By June Musollino
BBG&G Advertising, Inc.
In the marketing industry, when we talk about QR Codes, the response is usually the same: "What is a QR Code?" A QR Code is an abbreviation for Quick Response code, which is a scannable barcode used to link a mobile device to specific information. Based on the type of code it is, it may direct the user to a website, make a phone call, deliver a vCard with contact info, or more. Our favorite Free App for scanning QR codes and other barcodes is RedLaser by Occipital.
Started in Japan, QR Codes have gained popularity across the globe and have been used in new and different ways since their inception. Where might you see them? On business cards, billboards, print ads, packaging and labeling, as check-ins at stores and restaurants, at museums and other tourist attractions. In fact, the tourism industry has quickly adapted QR codes for use as airline boarding passes, in contests, for self-guided tours, on billboards and other advertising, and more.
Faster Airline Check-ins
Airlines have recognized the frustration associated with the check-in process at the airport. One solution is to use QR codes as boarding passes, avoiding lines upon arrival at the airport. This also cuts down on the amount of staff necessary at check-in - especially useful since less people are checking bags. You can retrieve your boarding pass right from your e-mail and download it, allowing security to scan your mobile device.
"High-tech" Contests
The Oregon Wine Press, an organization promoting wineries in Oregon, is utilizing QR codes to conduct a contest. Contestants are required to check in at various locations by scanning a QR code to their mobile phone. They then take a photo or video to be submittted at each location. In this case, they require tourists to take photos showing them enjoying the individual wineries and scenery throughout the state.
Self-Guided Tours
Museums, galleries, even zoos, can benefit from using QR codes for self-guided tours. Each individual exhibit can display a QR, which will link to a video, audio, or text explaining details about the exhibit.
Go Green and Save Money
The cost of printed brochures can be a financial burden for any company. This is especially true in today's economy. With the use of QR codes on print ads, billboards and posters, at your place of business, and on packaging or labels, consumers can link directly to a digital brochure or website right from their smartphones. Not only does this save money, but it will also assist you in your corporate efforts to go "green".
More Smiles per Gallon
In their current promotion, "More Smiles per Gallon", Dutchess County Tourism has utilized a QR code in their brochures and on posters to provide tourists with more in-depth information on the program and the discounts available. As their agency of record, BBG&G will ensure future marketing materials utilize QR codes when they can truly benefit tourism within the county. As with any new trend, it has not yet been determined whether or not QR codes will stick, or if they are just a passing fad. One thing we can say for certain is that there sure are plenty of interesting ways to use them, and the more creative we are with their use, the more likely they are to stick.
Technology is forever changing the way we advertise, the way we communicate and even the way we vacation. We have seen it over and over again. Fifteen years ago Google didn't exist and now it's a word in the dictionary! Two years ago, most of us had never seen a QR code. Now, as we walk around NYC, we see people pointing their smartphones to the sky as they scan these funny looking mobile barcodes off of billboards. What's next, we wonder.
While it is difficult to stay on top of new trends in technology, this new trend may just be worth your while. QR codes are a marketing tool that can be used to engage your target audience and save you money.
Everyone Loves a Good Mystery
To me, the most intriguing element of QR's is that you don't always know what to expect when you scan in that code. It's that element of surprise that marketers can use to their benefit. So, have fun. Be creative! Engage your audience and provide them with information that is useful and relevant.
Advertorial vs. Editorial: Do You Know The Difference?
By June Musollino
Sure, everyone knows what an advertisement is, but not everyone understands the difference between advertorial and editorial content. If you are lucky, one day an editor or producer will contact you and invite you to contribute editorial to their publication or show. If you mistakenly present them with the wrong animal, don't be surprised if you are not contacted again.
Basically, an advertorial is a wolf in sheep's clothing. Now, there's nothing wrong with wolves in some situations. Wolves are smart, beautiful, aggressive, and they often achieve results. But they are crafty too, and that's why they make an apt analogy for advertorial content.
An advertorial is an ad that appears to be something else - similar to Grandma, with those big teeth. It doesn't come right out and say, "Buy our bananas at discount prices for five days only!" Instead, an advertorial may feature an extended and intriguing story about the history of banana growing, the soil and climates that banana trees prefer, and the pest mitigation that is necessary in order to produce the perfect banana. Then, just when you think you've learned everything there is to know about banana growing, here comes the pitch to sell you a certain kind of banana. If the story is well written and balances the general facts with the attributes of said banana well enough, you will hardly notice that you are reading advertorial. But the truth is that the banana plantation has paid for its placement. If you look hard enough, you should be able to find the word "advertisement" somewhere in small letters.
Continuing along with this "wolf in sheep's clothing" concept, we might think of editorial as the sheep itself. Sheep are sweet, friendly, and highly beneficial. They provide us with meat, wool, lanolin, skins, medicines and even landscape management. And they are also highly competitive. If you've spent any time around sheep, you know what they sound like when they get to vying for your attention. And while there may be lots of them out there, what they offer is credibility - because they are what they are.
Editorial is a story that is often written by a journalist. If the journalist is assigned to write about banana growers, she may solicit information from several of them. She is writing objectively, and while she may use some of the more interesting quotes provided by her myriad of sources, in the end her goal is to provide the best possible information and not to endorse any particular plantation.
That being said, a business need not wait around to be included in an editorial of this nature. If your company manufacturers motorcycles, you will want to send press releases and pitch letters on a regular basis to all motorcycle trade magazines, all TV and radio shows that attract motorcycle aficionados, and all websites that cater to them. That way when a journalist or reporter needs sources for her story, your company will be top of mind and you may be included. You may not get the whole page or show to yourself, but it is free, and you will appear more credible by virtue of having been "chosen."
But don't neglect the opportunities to generate your own editorials either. Say your company manufactures quality handmade soaps. Everyone knows that soap is a cleansing agent, but did you know that Emu, an animal fat used in some soaps, is full of healing properties? In fact, Emu-based soaps are often the brand of preference in burn trauma centers. Not only can they deliver vitamins and nutrients right through the cell wall, but they also stimulate cell metabolism regeneration.
Now here's where editorial can really sparkle! You've got a great story! You will definitely want to send "pitches" to appropriate magazines (women's general-interest, health and healing magazines for example), television and talk radio producers, and website editors, offering to tell their readers about the secret world of Emu-based soaps. When you get the call from the editor or producer-and they will call if your pitch is good enough-they may assign a journalist to interview you for "The Truth About Emu Soap" story, or they may even invite you to write your own story.
If the latter, be clear on whether or not you are permitted to include any information regarding your company. Depending on the publication, a simple byline may be all you can include. Oftentimes, however, you will be given the opportunity to endorse your business at the very end of the article or segment. The benefit of submitting editorial is that you will have had the opportunity to establish yourself as an expert in your field. And, if the story is intriguing enough, people will read the byline.
What stories can you tell? These days everybody is telling stories. Social media makes it possible for your story to wind up on blogs, Facebook and Twitter sites everywhere.
Editorial is fun. It's creative. And it definitely has legs...wooly maybe, but as sturdy as they come.
BBG&G Advertising and Public Relations of Middletown, NY has been helping Hudson Valley businesses get the word out since 1997. To visit BBG&G online go to www.bbggadv.com, follow them on Twitter at BBGGadv, on Facebook at BBG&G Advertising, or call (845) 695-1880.
By June Musollino
BBG&G Advertising and Public Relations
Is your business bashful? Some are. They produce good products or provide great services, but they flounder when it comes to getting the word out. As a result, they put themselves at risk competitively. Unless they have been around for so long that they have been able to use sheer time to build brand, they diminish their chances of keeping up in the noisy times in which we work and live. It's not enough to be able to build a proper mousetrap anymore; you have to make sure the world can hear the SNAP in its hammer!
Everyone knows that advertising is one good way to generate business buzz. But a lot of companies, especially smaller ones, shy away from public relations, which is just as important. Part of the reason may be that they don't quite understand what PR does or how it works. Or some may think of PR solely as a technique for crisis intervention. Of course that's part of it, but it's not the main part, or the fun part either for that matter! The beginning of the new year may be a good time to review some PR basics and think about how they might work for your business.
KNOW THYSELF (AND INTRODUCE THYSELF TO OTHERS)
All serious PR efforts begin with a press kit. Yours can be an online or a hard copy version, but consider having both so that you are ready to provide your information in whatever format your intended recipient prefers. Your press kit should include a well-written and attractively presented overview of what your company does, your company background, a fact sheet that bullet points the nitty-gritty details, bios on all your principals, and any copies of media coverage you've garnered to date. Additionally, you can put in the fun stuff that really defines you: brochures, postcards, product samples, etc.
STRATEGIZE
PR is built on strategy. There is no one size that fits all. But get a couple of super creative PR professionals together in one room and you will quickly see that no matter how "ordinary" your product or service offering, there are hundreds of ways to render it unique.
Let's say, for instance, that you are the proud owner of a shoe store that sells both high-quality comfort shoes and manufactures specialty footwear for people with foot abnormalities. You have been doing good work and good business for some time, but now you want to really break out of the pack. The first thing your PR professional might advise is the creation of a target trade media list to add to the local media list that you have been using for years. Just because Footwear News is a national magazine doesn't mean that they won't print your release — or call you for an interview for a longer story — if your news is newsworthy enough.
So how do you come up with newsworthy news to begin with? Well, sometimes things fall into your lap — and your job is simply to recognize them. Maybe a well-known marathon runner has been a customer of yours for a while now and loves your shop so much that he agrees to sign his hot new biography there. And perhaps you decide that you will discount all your running shoes by 40 percent for the occasion. That's news. Maybe you can get the bagel shop next door involved, supplying free bagels for everyone who shows up. Tie-ins allow news stories to grow exponentially! But sometimes one has to generate one's own news — which can be both fun and rewarding. Perhaps you can make the decision to start collecting used shoes and boots to be donated to local shelters on a particular holiday. Maybe you can offer discounts on new footwear to anyone who brings in old but wearable footwear for the needy. Now you are not only generating a story but you are doing something really good for your community. PR is helping you to make a difference.
Or, say, you are the owner of a gorgeous mountaintop B & B and you have just added an elegant social room with double doors leading out to your beautiful garden. Sure, your regular customers will be thrilled when they come for their annual weekend getaway, but how do you get the news out to everyone else? Certainly you will want to send out press releases, but again, while you can start local, there's no reason to stay there. Generate a list of bridal publications, websites, and blogs and let the world know that you now have the perfect location for intimate weddings. Maybe during PR follow up with the media, your PR professional can offer your new addition for bridal magazine photo shoots. Think how good it will look in glossy! Or maybe you can combine the social room ribbon cutting with your local Audubon society's next silent auction to fundraise for an environmental project. The sky's the limit when it comes to PR possibilities!
KEEPING A GOOD EYE OUT
Generating stories and sending out press releases is one way to do PR but it is not the only way. Just as the PR savvy business person is always looking for angles that will be of interest to producers and editors, producers and editors are always looking for "experts" to help them tell their stories. Your PR professional can subscribe to various lists that indicate who is working on what and, if there is a fit with what you make or do, she can pitch your company. Your PR pro can also contact all the hard copy and online magazines you would most like to find yourself in and request their editorial calendars. By January, editors already know what kinds of stories they will be doing throughout the year. By getting the leg up on the competition, you can have your expert information ready for them just as they need it.
DON'T SHY AWAY FROM BYLINES
Sometimes the story is not about your company but about you or one of your employees. Maybe your company's VP has been invited to appear on "Dancing With The Stars." That's fodder for a press release, even if your company only gets a small mention at the bottom. Branding means never having to say you're sorry for showing up in too small a font size. It's all about showing up, PERIOD.
DO IT YOURSELF
News is all around you. And believe it or not, there are lots of media venues that will be interested in your story. But don't stop there. Have your PR pro create and maintain a blog site, Twitter account, FaceBook page and e-newsletter for you, so that you can start posting your own news and begin serious networking with the people you most want to know about it. You will surprised to see how many of your blogs and Tweets get picked up and passed around on the Internet. Social media can be the perfect channel for your expert tips and information.
These are just a few things to know about PR. The nature of public relations is so expansive that it defies summary. PR can be hard work. It requires patience and vigilance. But it is definitely fun, and it definitely pays off. So: Shout Shout knock yourself out..?. ?You gotta Scream Scream you know what I mean… Put another dime in the record machine….
By June Musollino
Twitter. Facebook. Social media. Terms once banter among teenagers, techies, and Internet fanatics are suddenly making their way into the board room. Everywhere you look – on business cards, letterhead, even email signatures – someone is asking that you follow them or their business on Twitter, and join their Facebook page.
Why? What do all of these brightly colored and somewhat cool icons mean? In today's business world, you can't stop the question from creeping into your consciousness. If that company is doing it, should you be doing it, too? Are you missing out by not hopping onto the social media bandwagon? And if so, should you wade in slowly or jump? What ROI can you expect?
First, let's define social media. An article on CenterNetworks.com by Allen Stern offers a great definition to play with. According to Stern, writer and management consultant Peter Drucker defined business this way: "The Purpose of a Business is to Create a Customer." Social media guru Shiv Singh, recently hired by Pepsico as their "Director of Digital", added to that definition to describe what he calls social influence marketing: "The Purpose of a Business is to Create a Customer…who creates customers." Yet another business mind then tweaked the wording further: "The Purpose of a Business is to Serve a Customer…who creates a customer."
The latter phrase really captures the spirit of social media — an opportunity to serve your customers in a new way by being personally accessible in a manner that can develop positive ongoing relationships. In turn, your customers can easily pass on information about your company, including positive feedback about employees, policies, or products, with the simple click of a mouse. By building a list of fans (Facebook) or followers (Twitter), your business is doing more than creating a "Brave New World" mailing list. It is offering access to your company, your message, and your products while building brand recognition and increasing your presence in popular new media channels.
Facebook
Let's take a quick look at Facebook. Facebook started out as an online website that enabled individuals – mostly young people at the time – to create personal pages where they could share photographs and messages with their circle of friends and post newsy little notes about their day. As of January 2010, according to iStrategyLabs, there were more than 42 million Facebook users in the U.S. alone. This number included nearly 7 million users in the 35-54 age demographic, and almost a million users above age 55. This is a massive audience, and businesses soon realized that the opportunity to tap into it was too good to miss.
Facebook offers paid advertising options, of course. And it's relatively inexpensive, at least for now! But what could your company share on its own, free Facebook page? That depends on your company's "personality," something I've written about before. A company that sells electronics, for example, might post updates about its latest and greatest gadgets, share news about the electronics arena in general, and run contests so fans could win an early model of the next big thing. An outdoor gear company might offer suggestions for great places to hike, kayak or go mountain biking, and add in announcements about sales and new store openings. A footwear company might post foot care and running tips, and offer fans an opportunity to vote on the name of a new footwear line. The idea is to engage your fans with interesting information, to help them feel involved and invested in your company and products, and even to have some fun (if that's part of your corporate personality). If you're a lighting company, for example, how about posting some light bulb jokes?
When fans enjoy the information regularly posted on your page, or find value in shared news and information, they are more likely to check in regularly, spread the word about your company, share the link to your page with others, and help build your list of contacts. And of course if you sell your products online, a percentage might follow your links to your website and sales page. It's all a modern version of word-of-mouth marketing – and of getting out there, virtually at least, and shaking hands with your customers.
Twitter
Twitter is a little more complicated. At first the whole idea can seem downright odd; why would anyone care about a person's or company's random notes sent out at all hours of the day and even night, in chunks of 140 characters?
If you really buckle down and learn to use Twitter – or if you hire a social media expert or consultant who really knows how to use the program – you will be surprised at the potential power of this quirky little vehicle. There are numerous ways to follow not just people and companies, but to hone in on messages on specific topics. If you're interested in green products, for example, you can search under what's called a hashtag (the # sign before an identifying word, such as #green) and read all of the recent tweets posted about that topic. If you post tweets with hashtags, customers who never knew you existed might find you, just because they were searching for messages under that topic.
Other examples of the power of Twitter include the ability to search for any tweets that mention your company (an opportunity to nip negative feedback in the bud) and the ability to build click-throughs to your website. URL shorteners such as bit.ly allow you to shorten a long page URL to a Twitter-friendly length, and voila – you can send a tweet encouraging readers to click on the link for information on a new product or program.
The ins and outs of Twitter are too many and varied to cover here, but the key, much like Facebook, is to present your company's personality in an approachable, accessible way. Answer questions posed about your company in other people's tweets. Invite interested parties to send you an email. If the person who maintains your Twitter account is friendly, responsive to questions and complaints, and helpful to customers seeking solutions, products, or a live voice to contact, you can bet the news will spread and your company will gain new followers.
Other Social Media
Facebook and Twitter aren't the only social media tools. At the risk of making your head spin, we haven't even talked about LinkedIn, a more traditionally professional network, about the power and reasoning behind corporate blogs, or about the viral marketing firestorms that occasionally take off on YouTube. That's why one of the first things you should do, if you're interested in social media, is talk to a few experts, or attend a seminar, to determine the best way to get started.
Measuring Results
But should you get started at all? This brings us back to the question of ROI. As with Public Relations, the ability to determine measurable results from social media can be a challenge. So you have 1000 Twitter followers. Have your sales numbers gone up? Has all of that work affected your bottom line?
There are concrete ways to try to measure results. How many sales resulted from click-throughs to your website? How many attendees signed up for a conference this year, after you implemented social media? Does any financial gain equal or surpass what you spent to build and maintain your pages? Because one thing is certain – maintaining them properly requires consistent time and attention.
Before you get too caught up with your calculator though, think about this: a 2009 study by The Nielsen Company showed that recommendations from personal acquaintances or opinions posted by consumers on the Web are the most trusted forms of advertising. Also, the second annual Digital Influence Index study, released at the Reuters Consumer and Retail Summit this year, noted that 75 percent of people surveyed said they view companies that microblog – which means sending the short, frequent messages defined as "tweets" on Twitter or posting status updates on social networks like Facebook – as more deserving of their trust than those that do not.
In light of these studies, is it possible to measure the importance of trust, consumer recommendations, and the kind of positive word-of-mouth marketing that can spread around the Web? Tell you what – send out a tweet and discuss it.
June Bisel is the co-owner of BBG&G Advertising in Middletown, New York, and co-author of the BBG&G blog providing Insights on Marketing. June can be found on Twitter, Facebook, and LinkedIn. Visit bbggadv.com and link from there. BBG&G services a wide array of clients and industries in the Hudson Valley region and beyond.
By Deborah Garry
Partner, BBG&G Advertising & Public Relations
On February 8-10th, individuals, vendors, and media representatives involved in the tourism industry converged on Albany for a 3-day conference of that name. Put on by the New York State Travel and Vacation Association, The Tourism Value Proposition Conference called its participants to "celebrate" tourism as an industry that can't be outsourced, "recalibrate" to do more with less, and "invigorate" ourselves by making new friends and contacts. It also left many of us with a decided sense of the need for a critical call to action, because it seems as if the one entity least understanding Tourism's "value proposition" is our very own New York State.
Myopia
In spite of the fact that Tourism is the number 1 industry in the state, the state is essentially suspending its Matching Funds program – informing county tourism offices that the funds budgeted for last April (2009) will not be forthcoming after all. For tourism offices, that means their advertising and marketing budgets have just been cut in half for 2010.
Three key welcome centers are also slated to be closed – in Beekman, Binghamton, and the Adirondack Park Center. These centers often serve as a gateway and first impression of New York for visitors. They were on the chopping block last year, and were restored. We need to fight for them again.
Why Tourism Matters to New York State
As many of you know, the definition of a "value proposition" (in marketing) is a statement that summarizes why a consumer should buy a particular product or service. In this case, Tourism's "value proposition" for all of us resides in the fact that it is the number one industry in the state, generating $7 billion annually in tax benefits. Not to mention the number of jobs it sustains (684,000 in 2008), or the widespread beneficial effect it has on businesses that may not consider themselves, at first glance, to be tourism related – like the local video store, gas station, or grocer. Tourism often provides the margin that allows these ancillary businesses to stay in business.
Tourism provides immediate ROI
Tourism, as an industry, gives an immediate cash return on investment. Spend a dollar today on advertising or promotion, and you'll probably see that dollar come back to you tomorrow – exponentially.
In 2008, the state provided roughly $4.1 million in Matching Funds to its counties, who came up with their own matching $4.1 million to generate $8.2 million. That money was spent on advertising and marketing the Empire State locally, regionally, nationally, and internationally
In return, we received:
$53 BILLION in direct sales, spent by visitors
$7 BILLION in state and local taxes
$7.3 BILLION in Federal taxes
Tourism is an Engine for Economic Development
That $53 billion in visitor spending supports a corresponding number of jobs, wages, taxes, and Gross Domestic Product (GDP) within each sector.
473,000 jobs were directly sustained by visitors to New York State in 2008, generating a total associated income of $26 billion
In all, 684,400 jobs were sustained by tourism, representing 6.2% of all employment in N.Y.S.
When you add up the GDP generated by direct, indirect, and induced impact, tourism generates $45 BILLION in GDP. That is 4.1 % of the state economy.
That kind of return on the dollar is of immediate and critical value to all of us. We need to work to ensure that Matching Funds are restored as a line item on the state's cash allocation list.
Tourism's Value Impact in the Hudson Valley
In the Hudson Valley alone (Westchester, Dutchess, Orange, Putnam, Rockland, Ulster, and Columbia Counties), Tourism is a $3.56 billion industry, supporting over 60,000 jobs – about 6% of all employment. Over $444 million in state and local taxes were generated in 2008. The state's investment? About $300,000 in Matching Funds in the region.
Mary Kay Vrba, Director of Dutchess County Tourism, estimates that the fate of over 4,500 businesses are directly tied to tourism. That does not count the innumerable businesses that experience an indirect or induced impact from tourism.
Tourism Enhances Quality of Life
For those many of us who were NOT born and bred in the Hudson Valley, why did we come here? For the slower pace and scenic beauty, the sense of something different; for a better place to raise our kids, enjoy the outdoors, and yet have access to parks and culture and the arts. Those are also the reasons why we stay.
Those tangibles and intangibles are called Quality of Life, and are created in large part by the tourism industry. The reasons why people choose to visit the Hudson Valley are also the reasons why people live in the Valley. And why corporations choose to move their facilities and their work force here.
Tourism not only generates immediate economic development, but drives long-term growth by creating a working and living environment appealing to manufacturing, research, alternative energy, and other sought-after industries as well.
A Necessary Fight
The Assembly and Senate representatives at the Tourism Conference assured us they are fighting to restore the cash allocations for Matching Funds, keep the welcome centers open, and forestall the closure of certain state parks.
The key words are "cash allocations". Although Matching Funds appeared on last April's budget, tourism offices will not receive any actual cash allocation – creating a nightmare for them this year. The same scenario could easily occur again. Albany may write Matching Funds into this April's budget, but that's no guarantee that cash will actually be allocated down the road.
Call, Write, Make a Fuss!
We need to remind our representatives and governor of the incredible return-on-investment that Tourism provides our state – in employment, tax revenue, economic development, and Quality of Life.
They need to hear from us as individuals, in hand-written letters, emails, and personal calls, what Tourism means to us as residents, business owners, and employees. They need to understand Tourism's Value Proposition.
Your voice is important. Please use it.
By June Musollino
Partner, BBG&G Advertising & Public Relations
Step It Up
Increasingly, consumers are turning to the web for travel info. Click here for info on what they're looking for before making their buying decision. It may be time to Step Up your web development.
A recent survey by Frommer's gives us insight into what is important to consumers while they're making travel plans. These determining factors are influential in their decision-making and may be the reason your customers are turning to your competitor.
That's not something you want to happen, because lost traffic on your web site means lost revenue for you.
The beauty of the web is that it provides a place to really show your stuff. No limits to the amount of paper you can use. No extra charge for full color photos. No good reason to not include pricing or short-term specials. Updates can be easily made as changes occur. You can include weekly or monthly specials. Life is good!
So, what do customers want in a web site?
Lots of pictures
Well-written descriptions
Destination map
Lists of activities and events
What drives consumers crazy?
Confusing navigation
Lack of photos
Inaccurate, misleading, or outdated information
Sit Down
The internet has caused significant changes in the world of marketing — there's no doubt about it. Let's take a look at what consumers say are the most influential sources when it comes to selecting travel destinations. If you're a travel agent, you may want to sit down for this.
It wasn't long ago that planning a vacation started with a trip to your local travel agent. You'd discuss the type of vacation you were looking for and come home with an armful of beautiful, glossy travel guides from various destinations, sit down with a cup of coffee (or a martini) and spend hours looking through the options available. When something piqued your interest, you'd turn over the corner of the page to show your friends/family.
Fast forward to 2009. Replace the travel agent with a computer — keep the martini. Search for keywords that describe the type of vacation you're looking for and email or text the links of the interesting sites to your friends/family.
Amazingly, the research by Frommer's indicates that only 18% of travel destinations are influenced by travel agents, 20% by newspapers, 53% by travel books, 74% by recommendations from friends, and a whopping 78% by web sites.
Other factors that influence consumers are price at 85%, activities available that interest them at 68% and length of trip 65%.
Relax
As a travel industry operator, this research shows us that online first impressions have the potential to make or break you. But don't fret.
Developing a web site that is graphically compelling, easy to navigate, and full of relevant information that works hard for you does not have to cost a fortune. Oftentimes, a simple 5-page web site will do the trick.
Good photography is important, and you shouldn't skimp there. Also, as important, is keeping the web site current. It's now the end of Summer '09. Nobody wants to go to a site that's still promoting Spring events. Keep it current. Keep it accurate. Keep it active.
And, if you really want to just sit back and relax, give us a call. Our job is to make you shine — while you sit back … relax … and heck, even have a martini if you want one.
So What Are You Waiting For?
By Deborah Garry
President BBG&G Advertising & Public Relations
There was a time, and not so long ago, when a business could get by without having a web presence. Those days are now over. If you are seriously going to compete, even if you're only planning to compete regionally, you almost have to have a website. People need a place to go to compare prices, look for directions, take stock of your inventory, and so on.
Another practical business tool following quickly on the heels of the basic website—and bound to become an occupational necessity as well before very long—is the online newsletter. Back in the old days newsletters were virtually unaffordable for many businesses. They had to be printed, which could take time as well as money, and then mailed. And to keep the postal costs within reason, the mailing list had to be updated regularly to indicate changes of address. And really there was no way to know which recipients were trashing them without even reading them anyway.
Today's online newsletters are very inexpensive to produce and send. And the mailing list can be as expansive as you want it to be. People who don't want your mail can "unsubscribe," though even if they opt simply to delete each new edition, it won't mean a thing to your pocket.
Newsletters are a great way of reminding your regular customers and potential new customers that you are there, waiting for them to contact you about your product or service. They provide an inexpensive and effective way to announce sales, special events, tie-ins and links with other companies, highlights about your staff members, recipes, freebees and more… They can be serious or they can be fun. They can be straightforward, or they can be highly creative.
What they can't be is ignored.
Here are a few things to think about before you click "send to all":
Be Beautiful: Take the time to design your newsletter so that it looks just as good as it would if you were preparing to send hard copies out in the mail. Make good use of color. Make sure your logo is prominent and that links to your website are well placed on every page.
Watch Your Timing: How often you send your newsletters will depend on what you've got to say. If your company doesn't offer many sales or make many changes in the course of a week or a month, sending out your newsletter too frequently can have the same effect as calling a friend when you really have nothing much to say. After a while, your readers will be bored. Rather than risk boredom, use your time between mailings to jazz up your newsletter, so that when it comes it is like hearing from a long lost relative—full of surprises and good news.
On the other hand, if you have stock coming and going and sales popping up at a moment's notice, you may want to go for the more frequent variety.
Watch Your Length: The only thing worse than getting a phone call from someone who has nothing to say is getting a phone call from someone who has nothing to say but doesn't want to get off the phone. Keep your newsletter succinct. Rather than have lengthy articles right there on the newsletter page, you may want to have informational snippets that link to longer articles posted on your website. That way your customers can pick and choose what they want to read.
Wow 'Em When You Can: The online newsletter is no place for modesty. If your company's new showerhead uses the least water per minute of any other showerhead on the market, shout it out. Put those stats in a big font and provide your readers with a link to the proof of the pudding on an EPA web page. If the fireplace grate you manufacture recently served as a backdrop in a scene in a movie starring Brad Pitt, let the world know about it. Maybe you can even arrange to lease a still from that scene. Won't your customers be surprised to see what looks like a People Magazine cover in your newsletter?
Provide Leadership: Your newsletter readers may need you to lead them from the Brad Pitt image to the place on your website where they actually purchase a similar grate. Be sure to give them that guidance. A table of contents or call to action is always useful. Coupons with links work really well too. Include graphics, links to videos, and more.
Cheat: Do you have a favorite online magazine that you scan right before you go to lunch to keep you up on the day's news? What is it about it that you like? How does the cover page carry you to the stories that interest you? What is the balance between text and graphics? Figure out what draws you in and integrate the same strategies into your newsletter.
Socialize: A newsletter is a great place for interaction. Perhaps one of the sales people at your shoe store is a certified pedorthist and knows everything there is to know about feet, from Plantar Fasciitis to Over Pronation. Put him or her in charge of the newsletter Q & A. Your customers will love it, and so will your resident foot guru.
Be Consistent: Now that you've created a dynamic format for a riveting newsletter, keep that format, so that your customers will know it is you calling the minute they see your newsletter unfold in their email box. It's fine to tweak your format, but do it over time so that your basic layout is always quickly recognizable. Remember, as much fun as designing a newsletter may be, in the end your goal is branding, so be sure your brand dominates.
Finally, Name Your Baby: Your newsletter is your brainchild. Why would you want to call it "The ABC Company Monthly Newsletter," when you could call it "The Alphabet Express?"
Deborah Garry is president of BBG&G, a full service advertising, marketing, and public relations agency servicing a wide range of local and regional clients from healthcare and financial services to B2B, tourism destination, and franchise promotion industries. She can be reached at smartstrategies@bbggadv.com
By June Musollino
Partner, BBG&G Advertising & Public Relations
"There are lies, damn lies…and then there are statistics." That's what many business people feel when they are presented with statistical evidence of any kind, and it's understandable. A lot of research is slanted; developed to bolster a particular perspective rather than to present unbiased information.
Frequently, the word "research" conjures up images of large polls and elaborate studies along with big dollar signs. That's unfortunate, as research should be conducted before a business opens its doors and then again when an investment on any advertising or marketing expenditures are considered. Why? Because your success will be determined by how thoroughly you understand your prospective customer. Or, said another way, it's hard to know what to say unless you know who you're talking to. What will make your product or service be chosen over your competition's?
Research should be the foundation of every business plan and certainly every promotional effort. The good news is that many studies are fairly simple and can be conducted by anyone who knows the right questions to ask and how to listen for answers. The bad news is that many business people are simply too busy to take the time to conduct the necessary surveys. And the even worse news is that many of the decision makers are sure that their view of their business is correct and that everyone sees things the same way they do. Misconceptions can accumulate over time and eventually affect the bottom line.
Oftentimes, the information you need is just a phone call away. Some businesses conduct simple surveys in-house. Others rely on outside sources. The benefit to outsourcing the research function is that employees and customers typically speak more freely and feel more 'confident' about 'confident-iality' when they're speaking to a third party.
When advertising and marketing campaigns are being developed, research is critical. At BBG&G, we call it "the work we do before we do the work." What are some ways that you can make sure your next marketing campaign is on target? Here are a few suggestions:
Interview your entire management team to make sure you understand, and everyone is in agreement on, the goals of the promotion. By setting clear objectives, advertising can be more targeted and, in turn, more effective.
Look closely at your product — from what it is to how it's packaged. For one recent client, we did research on a product from the distributor's perspective. The result? By simply moving the placement of the bar code so the product could be shelved more efficiently, we could bring the client considerable savings on warehousing shelf space.
Do you sell your services to top executives? Place a call to their assistant. Nobody knows that person better, and is more likely to give you valuable information on likes/dislikes and personal preferences. You may find that you've been overlooking the most important benefit of your service; or worse, that you are falling short in an area of importance to your key prospects.
It takes a lot of discipline to make sure a strategy is built on solid research and information. We've had to strike down many strong creative ideas because no matter how memorable, the message was off target. The air waves and newspapers are littered with many memorable advertising messages that don't motivate people to take the desired action.
So before you spend large amounts of money on advertising and marketing, find out what is really important to your customers. Research is a crucial component in producing advertising that is effective. What's more, research can bring significant returns on your marketing investment.
June Bisel is a founding partner of BBG&G Advertising & Public Relations in Middletown, New York. BBG&G has been creating effective advertising, marketing, and public relations campaigns for over 12 years for a diverse clientele. She can be reached at SmartStrategies@bbggadv.com.
And You Don't Have To Be In The Travel Industry To Take Advantage Of It!
By June Musollino
Partner, BBG&G Advertising & Public Relations
At the recent Governor's Tourism Conference on Lake George, attendees were "schooled" on the economic benefits of attracting tourism to our area. Two of the largest trends in tourism nationwide, we learned, are Adventure Tourism and Agritourism. Could we, in the Hudson Valley, get much luckier? Ours is the perfect destination for both. And with 80 million travelers within a three- to five-hour drive of our region, we would be foolish not to take advantage of this vacationing trend. Sadly, two-thirds of New Yorkers leave the state for their vacations, even when they only have three or four days to get away. If we could capture just a small percentage of these travelers along with the out-of-staters, imagine the economic impact it would have on our region.
What many businesses don't realize is that they don't necessarily have to be in the tourism industry to benefit from the economic impact of tourism. Tourists love to shop; they need to eat, sleep, buy gasoline, and occasionally seek out personal or auto-related emergency services. And, if they are anything like me, inevitably they will need to replace an important item that they failed to pack. Even tourists taking day trips to free destinations like our beautiful state parks will add to the local economy 80 percent of the time.
The popularity of Agritourism is great news for our farmers, in particular. Tourists want not only to buy locally grown fruits and vegetables, eggs from free-range chickens, and locally pressed wines, but they want to experience agritourism. They want to see and learn how food is grown, visit a dairy farm and watch cows being milked, pick their own apples, visit the wineries and touch the grapes in the vineyards... They want to dine at restaurants that offer locally grown fruits and vegetables, organic foods, and healthier eating options in general.
The New York State Division of Agricultural Protection is working hard to encourage tourism within the state. They have published a supplement on Agritourism entitled "New York by Rail," which is filled with information both on Agritourism and about the rail system. This supplement is distributed on Amtrak Trains. Also developed to draw attention to Agritourism is the "Pride of New York" logo, which lets people know that products have been grown locally. This type of branding is important and local farmers should find ways to take advantage of it. It can give them the opportunity to be part of something much bigger, at little or no cost.
The refreshed "I Love New York" campaign is another branding initiative that the state is financing to the benefit of many businesses in our region. The new campaign reminds city dwellers of the adventures that await them upstate and educates tourists from other states to understand that the adventure in New York City is only the beginning. By incorporating the "I Love New York" logo into your advertising, you can benefit from the millions of dollars being spent to brand New York as a destination. Again, smaller businesses are being offered the chance to be part of something much larger.
"Adventure Tourism" brings to mind mountain climbing, parasailing, and white water rafting. And while all these activities are certainly adventurous, the tourists who participate in them (generally very physically fit 20-, 30- and early 40-year old challenge-seekers) are actually a very small percentage of adventure tourists.
The greater percentage of Adventure Tourists are those who seek "soft adventures." The ideal vacation for this group (made up mostly of baby boomers), includes activities such as camping, biking, fishing, and horseback riding. That may not seem like big adventure to the 20-something age group, but for those of us who are 40 and over, just getting on a horse can be an adventure!
These soft adventure tourists enjoy comfort. They don't want to rough it. They want great tour guides, gourmet meals, comfortable beds, hot tubs, and good shopping. Many don't have time to do a lot of advance planning and research either. They are looking for the vacation package, all the components they are seeking offered in one very enticing bundle.
You can see now why you don't necessarily have to be in the tourism industry to benefit from an increase in tourism to the Hudson Valley. Collaboration is key when it comes to luring vacationers to our area. Team up with other local businesses and offer tourism packages. Be creative! Adventure teamed with Agritourism gives us the opportunity to bring together local foods, artists, wine and beer, events, history … the makings of a vacation package that few regions can provide as readily as the Hudson Valley.
Day trip mini-adventures that take advantage of agritourism are especially popular with "workaholics." These might include a half-day trail ride followed by a massage, a soak in the hot tub with a glass of locally pressed wine, and a gourmet meal made with local produce. Or how about a guided walking tour to one of our gorgeous mountain peaks, a helicopter that meets the group and quickly returns them to the base, and a local wine and cheese tasting that enables the group to discuss their shared experience before heading for home—and work the next morning. To those of us who have access to the mountain trails and to the great abundance of locally grown foods all the time, this may not seem like that much of a big deal, but for the city dweller who makes his ascensions by elevator to a cubby hole where he will work in front of a computer screen all day, this short trip could be life changing—or at least revitalizing.
A recent study by the Travel Industry Association of America and National Geographic Traveler on "sustainability matters" indicates that 55.1 million Americans want a unique and culturally authentic travel experience that protects and preserves the ecological and cultural environment. Here in the Hudson Valley we can easily give them one. We've got a great environment, a great history and heritage, and lots of attractions. Look around and see who your neighbors are. Partner with them in creating a unique travel destination. Pool your advertising dollars to market yourselves to your neighbors within a three –five -hour drive, and start cashing in on the large investment New York State is making to bring tourists your way.
June Bisel is a partner with BBG&G, a full service advertising, marketing, and public relations agency servicing a wide range of local and regional clients from healthcare and financial services to B2B, tourism destination, and franchise promotion industries. She can be reached at smartstrategies@bbggadv.com
By Deborah Garry
Partner, BBG&G Advertising & Public Relations
There are two thoughts newly appearing on the marketing landscape that, I have to admit, make me chuckle.
One says that email is dead. The other heralds the birth (or return) of Word-of-Mouth Advertising.
I was highly surprised to hear that email is dead as a communications or marketing tool because nobody told me. Nor did they tell all my business contacts, vendors, clients, associates, and would-be vendors who routinely communicate with me or market to me on a daily basis.
IN DAY-TO-DAY BUSINESS LIFE AND ON THE DIRECT MARKETING LANDSCAPE, email is as strong as ever. If you want more proof than what's in your in-box, take a look at DoubleClick, ExactTarget , and Habeas, all of whom have released studies over the past month or so testifying to the overall strength of email. All show customers are quite comfortable buying through email and feel comfortable receiving email — as long as they have granted their permission and the companies are ones they know and trust. In fact, across the board, consumers prefer email when dealing with businesses for most communications. Not even college students see that changing any time in the near future.
Why are these false alarms proclaiming the death of email appearing? Because new communication channels are emerging rapidly. Although email is currently the established technology for outbound digital messaging, more are appearing on the scene at great speed, adding even more complexity to direct marketing. Since 2000, there has been an explosion of new communication tools to add to the one-to-one marketers toolbox.
The challenge to marketers is to evaluate and discern the role each tool should play within a balanced, integrated plan. To further complicate things, customers use different sets of tools for communication, and they use those tools differently depending upon varying factors. And those preferences don't always line up in neat categories alongside traditional data points like age, income, or zip code.
What's a Marketer to do? Start Listening!
So what would your marketing program look like if you really listened to your customers? How do they share about deals they know are a good value and want to pass along? Or promotions? What about new products and services? Industry news? Or customer service alerts? Do they only use email? Or text? Or podcasts? Or the phone? Most likely they will want to receive communications differently, depending upon topic, content, and other factors. To listen to our consumers means that we need to commit to understanding and meeting how they wish to be contacted and communicated with. Here are integral issues to ask your customers about:
Permission. Do your consumers want to hear from you at all? Are you a "friend"? We need to understand this at a very base level, but then go deeper as well. How "close" of a friend are you? How can you deepen the relationship? Hint: be a friend by offering something of value with no strings attached.
Type of communication by channel. How do they want to receive promotions? What about account statements or product alerts? They may want certain types of communications to arrive by text, others by email, and some even by direct "snail mail". Ask them.
Frequency. How often is too often? Again, this will vary by customer and by channel. They may want email once a week, direct mail quarterly, podcasts downloadable at their convenience, and text messaging — only in emergencies!
Content. "Opting-in" should give your customers a chance to tell you what they want and don't want, and when, not just be an on/off switch. Don't assume that one channel will work for them.
I am happy to report email is certainly not dead, but it is far from being the only communications channel either. Pay attention to your customer's preferences, or someone else will.
This is critically important because Word-of-Mouth is popular again. Personally, I doubt that anyone in the Hudson Valley business community ever seriously thought it went away. But we have moved light years from the time when mass marketing and broadcast media were our only options, and word-of-mouth spread only to people our customers actually spoke to.Prospective and existing customers we communicate with want to have more control, they want to provide input into our programs, and they use all these communication channels to tell their friends, acquaintances, colleagues, and complete strangers what they think of us — in seconds. So, build the tools to listen now and reap the rewards for years to come.
Deborah Garry is president of BBG&G, a full service advertising, marketing, and public relations agency servicing a wide range of local and regional clients from healthcare and financial services to B2B, tourism destination, and franchise promotion industries. She can be reached at smartstrategies@bbggadv.com
By Deborah Garry
Partner, BBG&G Advertising & Public Relations
Recently, I attended the Governor's Tourism Conference at Bolton Landing on Lake George. Besides enjoying the beautiful setting, we had the pleasure of seeing the revitalized I Love New York campaign unveiled, including clever adaptations of the traditional icon to convey all the offerings available in New York state: from skiing and rock climbing to dance, theatre, golf, history, and agritourism. To see for yourself, go to www.iloveny.com.
One of my favorite presentations during the three-day event was the session on Social Networks & Viral Marketing. The creativity and ingenuity displayed by the presenters impressed and delighted. This presentation, and others, stressed the importance of building partnerships when marketing a destination or event.
Probably the most important lesson is that you are NEVER just marketing a destination or event. You are marketing an experience of value that a traveler can find nowhere else.
How to turn a destination or event into an experience people will come back for.
Often, key ingredients for success are the partnerships you form and the social networks you tap into. A case in point: the "Grapehound" Wine Tour on the Cayuga Lake Wine Trail.
This very successful event sprang from an unlikely partnership between Cayuga Lake wineries and the local Greyhound Rescue organization. For four days in late July, greyhound lovers from all over America are welcomed at sixteen different beautiful wineries in the Finger Lakes region of New York to enjoy time with their hounds, taste some delicious food and wines, and celebrate all that these beautiful dogs have brought to our lives. Why does it work?
First: flexibility and creative collaboration. The Cayuga Lake wineries were willing to team up with the Greyhound Rescue Organization and generate a partnership that might appear unlikely on the surface but offered an element of intrigue. The wineries hoped to build a relationship with a new, loyal (and returning) market by developing a four-day weekend package for people and their dogs. The rescue organization was able to spread their message to more people, and celebrate greyhound adoption as a cause. Support from local hotels, restaurants, and vendors were critical in building the event package. Hotels agreed to waive "no pet" policies and any pet surcharges in exchange for full bookings.
Second:
leveraging an existing social network. The wineries envisioned that people who like dogs and rescue greyhounds are also good prospects for wine tours. And, they are the perfect example of a social networking group – a group of people who are very connected, have an existing communications network in place, talk to each other frequently, have web sites, and network with one another at multiple annual events.
Good partnerships like this expand market reach, increase profitability, leverage value, and offer tremendous opportunity for those willing to think outside the box.
The Grapehound Lesson.
Be open to disparate ideas and seemingly unlikely partners.Leverage Face Time - connect in person. Explain to a prospective partner the value inherent in a proposed partnership.Bring emotion into the package. People really love their dogs. The Cayuga Wineries, and local hotels, vendors, and eateries that bought into the event, learned that if you treat people and their dogs really well, they'll treat you well. And come back next year for more.
Say "Yes." Hotels that would not waive their "no pets" regulations or surcharges lost out on increased bookings, increased revenue, and higher profits.
Another Case Study in Innovation: "Winter Recess" in Ithaca.
Ithaca wanted to increase visitation and tourism revenue during their winter months. Ithaca is still beautiful in the midst of winter, but COLD. What could they do?
The Ithaca tourism team went through a critical thought process. They wanted to figure out how to turn their winter landscape into an advantage. They asked themselves:
What are our winter assets?
Who is the best audience for these assets?
What is the emotional appeal for that audience?
As they thought about viable audiences they hit upon teachers - a group of people all on vacation the same week in February. Since Ithaca has an education base, at first they considered offering teachers an event that centered on opportunities for education, study, classes, etc. A few teacher friends quickly set them straight. No, No, NO. The last thing teachers want in February is anything that remotely resembles school. What teachers want in February is relaxation, refreshment, and rejuvenation.
So, the Ithaca team put together:
The Package: incentives on lodging, spas, food, shopping, etc. to offer VALUE and appealing events to provide QUALITY.The Emotional Appeal: teachers' desire for a getaway providing fun, relaxation, and rejuvenation.The "Unique Selling Proposition": nation's first communitywide "festival" for educators.The Event: a network of local partners and buy-ins creating a critical masse of offerings across a ten-day event. They didn't have to invent anything – only harness strengths the community already had into an experience that provided value and quality to their audience.The Promotion Channel: leveraging their audience. Teachers are a sizeable affluent audience, well connected, and accustomed to networking and sharing information with one another.Implementation: A "VIT" Pass giving access to incentives and programTactics: market through the educational social network:
emails, phone, and faxes to individuals found through associations, educator sites, etc., turned up by searching on Google.post cards.e-invites.dedicated web site.
The organizers mined the educational social network like crazy. Teachers emailed other teachers, or other associations. Bloggers found them...all this contributed to some wonderful viral PR.
The "Winter Recess" Lesson.
Take a fresh look at your destination, event, or place of business. This is a good exercise for any business in any industry. What assets already exist within who you are that could support a social niche or market segment? Remember - look beyond the obvious. Focus on your strengths in a new way.
Choose an audience for whom your strengths could offer Value and Quality. Stand in the customer's shoes for a moment. Think about it from their viewpoint. What do they want? Market with meaning. Remember, it's about their experience.
Form partnerships within the local community to create critical masse. Harness the social network within your niche audience and get them talking to each other. Integrate social causes within your program. Help people to do good while being part of something fun and memorable.
If you are looking for a good source of information on groups of people with very specific interests, go to www.collectors.org: the Offical Web Site for the Association of Collecting Clubs and the National Association of Collectors. You can find groups of people who collect or who are into just about everything under the sun.
It's a Great Time to Love New York Partnerships.
This is a very exciting time for the tourism industry across New York. The rejuvenation of the "I Love NY" campaign has sparked a surge in energy and enthusiasm, and the program offers real value for those in the tourism and travel industry and provides interactive advertising and partnership opportunities. The state offers several grants and opportunities through the Empire State Development Office and NYS Office of Parks, Recreation & Historic Preservation. Your best shot at gaining some of those grant dollars is to build collaborative partnerships and expand a destination or attraction into a travel experience. Be creative!
Not only that, but preparations are well underway for celebrating the Hudson-Fulton-Champlain Quadricentennial. The year 2009 marks the 400th anniversary of Hudson and Champlain's voyages along the river and lake that bear their names – and the 200th anniversary of Fulton's successful steamboat voyage on the Hudson River. From the Canadian border to New York harbor, a host of exciting events and activities is being planned. There are boundless opportunities for communities, destinations, and travel attractions to participate, plan their own events, and get involved in the Quadricentennial celebrations.
Think about it. There are 80 million travelers within a three- to five-hour drive of your location. It's a great time to help others love New York.
Deborah Garry is president of BBG&G, a full service advertising, marketing, and public relations agency servicing a wide range of local and regional clients from healthcare and financial services to B2B, tourism destination, and franchise promotion industries. She can be reached at smartstrategies@bbggadv.com
I'll Be a Fool for You...'Cause You've Got Personality
By June Musollino
Partner, BBG&G Advertising & Public Relations
Back in the late 50s a hit song called "Personality" was recorded by Rock & Roll Hall of Famer Lloyd Price. The lyrics went something like this: "My friends say I'm a fool / But over and over / I'll be a fool for you/ `cause you got PERSONALITY." It has endured over the years—because it's a catchy tune with a straightforward message—and as a result, even people like me who were not around when it first came out have heard it. Price must have believed in his lyrics too, because in recent years he created a line of food products, the slogan for which is "Great Taste and Good Personality."
Can a line of food products have a personality? Of course it can, and so can the company that manufactures it.
The trouble today is that lots of businesses don't give a second thought to their personalities. They can hire the best copy writers and graphic designers in the world, but if those creative geniuses don't grasp and advance the company's personality, potential clients will never see it shining through.
Many businesses seem to confuse personality with branding. Branding is something that identifies. The original meaning of the word "brand" indicated ownership, such as was documented by burning the hide of an animal with a hot iron. Hot irons aside, that is pretty much how branding works today. When you go into a bookstore and see an orange spine, you know it is a Penguin title. Likewise, you can recognize a red and white Campbell's Soup can from a mile away. Campbell's could put out a new soup concoction daily, but it would still be Campbell's, and as such, consumers would still bring to the new creation whatever assumptions they've made about Campbell's soups in the past. Branding works, as researchers have so unanimously pointed out, because the human brain responds better to well-recognized objects—for the simple reason that less brain activity is required.
Personality can be present in a brand, but it is not the same as branding. Personality is what's behind the branding, the essence of a company or business, what makes it tick. For example, take a look at Anheuser Busch. They are a company that sincerely believes enjoying work is an important part of life. If you go to the website you'll see images of people at work, all of them enjoying it. If Anheuser Busch were a person, he (and surely it would be a male) would be a typical middle-class American guy. He might enjoy sports or getting together with his buddies for a couple of beers on a Friday night, but he's also a family man, someone who is community minded. He's a stand-up kind of guy too, someone who is there when you need him. He's the kind of guy who enjoys beauty and harmony, of the sort exemplified in the Budweiser Clydesdales. Who can blame him? Anheuser Busch has personality and they know how to use it; their marketing is nothing short of ingenious.
Just as we bring a set of assumptions to a can of Campbell's, we often make blanket generalizations about what kind of personality we think a type of business might have. We may assume that the personality of a used car dealership, for example, is likely to be calculating, manipulative and crafty. Of course there are plenty of used car dealerships that don't share those personality traits at all. But if they don't let their real personalities shine through, no one will know it.
In fact, for those of us who work in industries that often take a bad rap, displaying a company personality that runs against the grain of the anticipated one provides great opportunity to gain an edge over the competition. It's like opening a can of Campbell's only to find that it is full of chocolate. All assumptions about Campbell's go right down the drain. We see this happen all the time in the world of advertising. People assume that ad agencies are slick, aggressive firms that keep their focus on the bottom line. So when they find one that's as down to earth and sincere as the girl next door, they're knocked for a loop.
Businesses don't necessarily create their personalities; it's just who they happen to be. But smart businesses with good personalities use them to their advantage. They let their personalities shine through in the way they treat their clients and their employees, in what kind of information they provide on their websites, in the décor they use in their offices…everywhere they can.
In the end it's the people behind a company that generate its personality. Their collective personalities shine through as one. When that collective personality is a good one, it can be irresistible, no matter what they're trying to sell. Likewise, if their collective personality is…well…blah, they can be giving away their product for free, and they still won't be able to compete with their more spirited counterparts.
Summer, with its inherent vacations and scattering of three-day weekends, is a great time to think about your company's personality. There is a reason so many magazines persist in printing personality tests: it always seems to be easier to determine someone else's personality than your own. But if you make the effort to pin down how your company comes across to others, you can use that information to create a marketing campaign that goes beyond branding… because whether you know it or not, you've got personality.
By June Musollino
Partner, BBG&G Advertising & Public Relations
Modern technologies have resulted in some wonderful new market trends. It provides companies with all sorts of databanks comprised of consumer profiles, allowing them to know their customers better than ever. Modern technologies also provide companies with the tools they need to reach customers. And the combination of both knowing and reaching customers creates an opportunity for niche marketing.
Niche marketing is a win-win for everyone
Most consumers are not opposed to niche marketing. A young apprentice carpenter wants to receive information about discounts on tools; baby-boomers with empty nests enjoy perusing catalogs describing Italian walking tours. And niche marketing works to save the advertiser money: the struggling carpenter would consider the walking tour brochure junk mail, just as the empty-nester would have little use for information on buying hammers. So why approach the wrong people when reaching the right ones has become so easy?
B2B is no exception
B2B marketing is equally successful when it stays on target and focuses on a smaller group of potentially more receptive audiences. A growing and effective trend among B2B marketers is the use of enticing 3D direct mail pieces (or more simply stated, mail packages) sent to select decision makers. Follow-up calls subsequent to appropriate 3D mailings are almost always met with pleasure, and the return on the investment is proving to be quite a bit higher than traditional direct mail campaigns.
So how does an agency develop a marketing strategy for a particular niche?
Ad copy remains the foundation for any sort of marketing plan. If your ad copy is brilliant, you're already halfway there. But why reserve your dazzling texts for newspapers, magazines, and mailers alone? Nowadays there are many other vehicles equipped to carry it.
E-mails are particularly effective in reaching a niche market. And the great thing about e-mail is that it can include links to company websites.
Take, for example, Expedia, a company that uses email very successfully: If a consumer has registered her email address with Expedia and has visited a few times to check on prices for Cancun vacations, Expedia's databanks will remember that, and when they have Cancun specials, she'll get an email telling her about them, replete with the links to videos and virtual tours of resorts…and a clear passage to the webpage where she can purchase her vacation package.
Not all companies are in a position to create that kind of complicated search engine, but all companies can benefit from that kind of sequence model.
Display advertising offers an excellent form of niche marketing
Displaying advertising (including billboards and signage in trains, buses and at kiosks) can be surprisingly inexpensive, and if your company has a regional message, it's a solid means of getting it across. Back before the days of "57 channels" and remote controls to access them, TV was the number one way to reach a regional audience, and while it can still be effective, you don't get much bang for your buck in a household where viewers are more likely to switch to the weather channel while they await the return of their preferred programming or fast-forward through their favorite shows on their DVR. But your billboard (or other display) ad—succinct and larger than life, and properly positioned where commuters or shoppers are likely to see it—speaks its message loud and clear.
Online Directories do more than point the way:
Online directories are extremely cost effective, amounting to only a fraction of the cost of traditional yellow-page/phone book advertising. This doesn't mean that you shouldn't have a yellow page ad; it simply means that if you are only listed in the yellow pages, you may be missing some economical, success-yielding opportunities.
Just like their more traditional cousins, online directories can be sectioned off by region, allowing advertisers to target local communities. But unlike their cousins, which usually sit on a shelf collecting dust until needed, online directories travel.
Two thirds of Americans own computers; and in keeping with on-the-go lifestyles, many carry laptops at all times. Accordingly, when they want to access information while on the train or in the office or sitting in Starbucks, it's not phone books they whip out; it's laptops or palm pilots or pocket computers.
And as with email advertising, most directories include links to company websites and even maps. Think of how much it would cost to include that amount of information in a yellow-page ad?
And some directories even offer the benefits of small websites; visitors can actually see images of products and read product information, press releases, and pricing information right there.
Technology offers its own rewards
Consumer technologies now have Americans striving to be connected at all times and entertained whenever possible – through cell phones, iPods, mobile computers (laptops, PDAs, palm pockets, etc.), high-speed Internet, video & digital cameras. These new technologies have brought about new means of advertising. Short audio or video programs known as podcasts can be downloaded from the Internet and watched or listened to from a laptop or an iPod. These podcasts are developed to satisfy a very specific niche market and provide consumers with highly customized experiences. If you limit yourself to traditional advertising venues, you are missing opportunities to meet computer/media-savvy consumers on their own turf.
By June Musollino
Partner, BBG&G Advertising & Public Relations
A very wise man once said the lower Hudson Valley of New York is a "sleeping giant." This wise man is Gene Bové, Creative Director of BBG&G Advertising in Middletown, and he's almost right. This great giant has been sleeping, but in recent years she has begun to stir. And there's just no telling what her disposition will be when she is fully awake.
For many years the lower Hudson Valley was a rural community of farmlands and vacation bungalows. Those of us who have lived and worked here for a good while have often wondered how a region so beautiful and so close to New York could go unnoticed. We watched as most of New Jersey and parts of Connecticut underwent a series of rapid-fire changes, and, like the proverbial wallflower at the dance, many of us felt, simultaneously, both distressed to go unnoticed and glad not to be pulled out into the middle of the dance floor.
But then, not long after 9/11, everyone looked our way—at once, seemingly—and our numerous charms (reasonable real estate rates, proximity to the city, transportation options, good schools, and undeniable beauty) were suddenly apparent. As a consequence, the area has been inundated with new people over the last four years, driving the real estate market up to even greater heights than those of the country at large. And of course, many big companies have been savvy enough to follow the crowd in.
Those of us who have been doing marketing here since the pre-boom days now find ourselves in the position of being heroes of sorts; we are helping established businesses to stay competitive in the face of all the well-branded businesses moving in; we are helping small businesses to continue to grow, and we are welcoming the big businesses that are streaming in. Luckily, there is room for everyone. And when all these myriad business types work together, area residents benefit.
Our job as marketing professionals has become more challenging than ever. But we have had the good sense to unite together through the BMA-HV. The BMA has taught us to network, to create symbiotic relationships, to take advantage of the resources at hand, and to continually educate ourselves in new and different aspects of marketing. Moreover, it has also given us the confidence to know that we are ready for our greater role as the liaison between various business models and the public. It's an exciting time for us—and for the businesses we represent as well. Together, we will have some say in the giant's posture and inclinations as she comes to life.
By June Musollino
Partner, BBG&G Advertising & Public Relations
One of the gifts I received for Christmas this year was a book entitled "What a Year It Was! 1960" by Beverly Cohn. As I began to browse through it, I found that it was full of print ads from that year. My first thought was, "This is great. I love old ads." But then I realized the significance of what I was seeing. The author obviously felt that these old ads were the best way to give her readers a real feel for the times and actually bring them back in time.
And as I looked back, I was reminded that 1960 was a much simpler time. The Andy Griffith Show saw its first episode. Elvis Presley won his first Gold Album. And Bob Newhart won the Grammy for new artist. Modern technology brought the Wirefax, a public facsimile service which was established between Chicago, LA, NYC, SF and DC. Fairchild Cinephonic developed an 8mm camera that recorded sound. And RCA boasted about their Flairline-styled table and clock radios, many almost four inches thin!
Businesses used print ads, radio and television commercials as the primary means of communicating with their target audiences. Salesmen went house to house selling their wares. And the newest buzz word was Plugola, a form of marketing which mentions merchandise on television and radio shows. And, yes, even then marketers pondered new ways to cut through the clutter, new ways to make their message stand out from the rest.
In some ways times sure have changed significantly. Technology has advanced beyond what we could ever have imagined back in 1960. And advertising has found its way into new media and new spaces in our lives to the point that it is impossible to escape. Statistics vary, but it is estimated that the average person is subjected to some form of advertising 1,000 to 3,000 times a day.
And yet, some things remain almost the same. Even after all this time, Elvis's music is still popular, and we can still watch Andy Griffith on reruns. Bob Newhart is as funny as ever, and marketers are still experimenting every day with new ways to connect with their audiences.
As traditional 30 second spots become a less and less effective way to reach consumers, advertisers need to look at other means of communication. Becoming ever more popular is product placement and branded entertainment. Product placement is when a product, such as a Mac computer or a can of Pepsi, shows up in a feature film, sitcom, etc. Branded entertainment combines audio-visuals such as TV, radio, and podcasts with a brand. The main objective of branded entertainment is to entertain. The secondary objective is to give the product or brand the opportunity to present its benefits and position itself. Both are a bit of a twist on the old Plugola made popular back in 1960. Television's convergence with the Internet is proving to be advantageous for this type of advertising, as consumers find it far less objectionable to receive branded content through this new media using podcasts and sites such as MySpace, YouTube, and SecondLife. And, as consumers adopt this new media usage, marketers will need to adapt their marketing plans and find new ways to reach their markets.
The "new-fangled" Internet brings back old-fashioned accountability.
What I find interesting about something as relatively modern and high-tech as the Internet is that because of its ability to link consumers to one another in ways that no one could have imagined in 1960, it has made companies once again accountable for their actions. User-generated content has given consumers a new found voice. From a marketer's perspective, honesty and transparency are critical in order to succeed in business today. Companies that are not acting honestly, not standing behind their products and delivering their brand promise, or are acting unethically in any other way, will face the wrath of a new community of consumers, consumers who span the world and have instant access to one another. Companies will now be more accountable than ever before; and for consumers, this is great news for 2007!
The good news for marketers is that the world is bigger and more exciting than ever. That's because there are virtual worlds to advertise in now, and when combined with real world marketing, there can be some wild results. We need to keep in mind, however, that the Internet is a very dynamic environment and has the potential for significant changes practically overnight. Track results. Keep an eye on the competition. And, most importantly, keep an ear tuned to your consumers' needs. Let's not forget that it's all about them. If you are not in tune to what your consumer wants, how they feel, and what they need, then you will lose their loyalty and their spending.
So have fun with all this new technology and the exciting possibilities it offers in consumer communication. Make 2007 the best year yet! And don't forget the most important part of your business—your customer.
By Deborah Garry
Partner, BBG&G Advertising & Public Relations
The phrase "customer service" has become such a cliché it has lost much significant meaning. It's unfortunate because customer service remains a critically fundamental part of a healthy business. It extends far beyond any "smile and be nice" training and automatic implementation of total quality management philosophies first popular in the 1990s. True customer service is still the lynchpin of successful marketing. Unfortunately, it's often impacted by staff who may never actually meet or serve the customer, making it imperative for leadership to uncover weaknesses in customer service to implement change.
INCLUDING INTERNAL ANALYSIS IN PLANNING
Often, factors that impact the customer experience are not self-evident, and can only be revealed by conducting an honest and thorough appraisal of a firm's internal resources. Although sometimes neglected in the marketing planning process, this internal analysis is critical to understanding what is experienced by customers as they are immersed in the act of using the products and/or services of a firm. Once understood, a plan to rectify what may be lacking can be developed. Many firms excel at communicating with their market externally, but have internal processes and structures that circumvent, diffuse, or even contradict their message. They are in no way deliberately being misleading. Their vision is pure. Their products and services can do everything they say they can do. Unfortunately, weaknesses within the firm's internal resources obstruct the client experience.
KEEPING THE FOCUS ON THE CLIENT
Before evaluating the strengths and weaknesses of a firm's internal structure as it pertains to customer experience, management must clarify how to best serve customer needs and wants. What are the steps?
Understand what people want, need, and expect
In-depth interviews flush out what customers really value. They help define what customers actually find meaningful, versus what a firm believes is important. Such interviews measure specific, customer-centered concerns, and guide an intelligent crafting of the next step – surveying customer satisfaction.
Understand where you stand
Client Satisfaction Surveys examine how well the firm is meeting customers' needs. In general, such surveys measure client perception, their trust and confidence, the interest and attention experienced by the customer, the firm's responsiveness to client need, and the value of the service/product received. Many firms lean towards anonymous reporting, believing that people will be more open. In our experience, however, anonymity does not effect the quality or quantity of the feedback received, but produces one significant drawback - customers who report dissatisfaction expect a response even when a survey is anonymous. Firms gain the knowledge that some customers are unhappy, but are left without the necessary information or means to rectify the situation.
Clarify Customer Expectations
Customers have a whole range of expectations. At the low end are the neutral factors – expected as standard equipment – and a minimum level of service. At the high end reside the wished-for, often unrealistic ideals that are often above customers' true expectations.
One effective way to capture an accurate picture of expectations is to survey a cross-section of appropriate targets – both customers and non-customers – about the performance levels of their provider. Service experiences and expectations of a cross-section of users provide excellent insight into the current average expectations of a customer in a given market. Then, a firm can compare their own individual customer survey responses with general customer expectations to reveal a clear picture of how they are meeting or exceeding them.
ASSESSING INTERNAL RESOURCES
There are four primary elements that make up a firm's internal resources. They are: financial, organizational, technical, and human. Each needs to be rated to determine its degree of strength or weakness. Strengths can then be developed and used. Weaknesses can be recognized and changed to improve what clients actually receive, and to empower the firm to take advantage of opportunities within the marketplace.
Financial Resources
Does the firm have adequate financial resources? Besides examining existing financial statements, firms often find it useful to compare their data with industry norms. Industry Norms and Key Business Ratios, published by Dun & Bradstreet, is a useful resource, as are statistics provided by trade organizations and publications.
Organizational Resources
Organizational resources are the elements that relate to the design and internal culture of the business, including the location, capacity, physical layout, workflow of the facilities, inventory control, organizational structure, and image.
Technical Resources
Technical resources refer to the physical elements of the firm with which the staff interact in order to produce the products of the business. Location, equipment, technology, access to suppliers, and inventory systems all play a part.
Human Resources
Any firm's personnel is its most critical asset. Evaluation of personnel should include reviewing the number of employees, the relevancy of their skills, internal morale, labor relations, and the structure and adequacy of employee compensation.
IMPLEMENTING STRATEGICALLY
Now a firm is equipped with the knowledge required to improve what clients actually receive. Implementation may well involve internal changes not usually associated with marketing – from recruiting methods, employee training, and incentives, to office décor, internal structure, and technical processes. When a firm ties upgrades and improvements to its ability to best serve their customers, their competitive advantage greatly improves, making it possible to plot a course for the future and meet long-range goals.
By Robin Salisian
As one of the founding partners of BBG&G, an advertising and public relations agency, June Bisel has been involved with advertising since 1985.
"Oddly enough, I didn't seem to choose advertising as a career — it was more like it chose me."
She graduated with a degree in business, worked seven years in publishing, and after a six-month break after having her first child, Bisel jumped back into the working world. She signed up with a temp agency and was assigned to assist Grand Union with planning a large event. Her response? "I absolutely loved it!"
"My second assignment was with an ad agency," Bisel continued, "as the administrative assistant to the president...The fast pace, the creativity, the constant contact with people and high demand for excellence in customer service—everything about it enthralled me."
She was hooked.
So hooked, in fact, that she and three others banded together to create BBG&G, which, like a crocheted couch pillow, advises its website viewers to "sit back, relax, [and] sip a cup of coffee."
The company, located in Middletown, NY, and founded in 1997, was the brainchild of Gene Bove, Deborah Garry, and June Bisel. (The other "G" of BBG&G, explains Bisel, backed out before the corporate papers were finalized.)
"Gene Bove was a retired creative director at BBDO. Deb had her own marketing firm, Ideas Design. I had my own graphics/production firm, Rock Bridge Graphic Design. We all started collaborating on projects in 1995 and enjoyed working together very much. We formed BBG&G in order to service larger companies more efficiently."
And today, they are. Their clientele ranges both in industry type and size and includes Creating Wellness Alliance, Horizon Family Medical Group, McDonald's, West Point Military Academy, and Taylor Recycling, which "was responsible for the cleanup and sorting of the World Trade Center debris at Fresh Kills [Landfill]."
"In the spring of 2002, we coordinated and implemented a two-day grand opening event that drew a large amount of media coverage and attendance by dignitaries and the community," said Bisel. "The event was surrounded by a PR campaign and included all of the marketing components necessary for a successful event, including everything from the invitations to a print advertising campaign, a corporate brochure and an assortment of collateral materials, script writing, and event signage."
Q. What do you do for fun?
A. Ride my horse, line dance, garden, travel (I especially love camping!), and spend time with family and friends.
Q. What CD is in your CD player right now?
A. Kenney Chesney's Greatest Hits, as I just went to his concert last week.
Q. What is the last magazine you read?
A. Trail Rider Magazine.
Q. What is your favorite TV show?
A. Grey's Anatomy.
Q. Who is your role model?
A. My dad. He worked his way up from the mail room to being assistant treasurer of Philip Morris International. He took early retirement at the age of 55 and has been enjoying life immensely ever since!
Another campaign created by BBG&G was "The Better Getaway" for New York Thruway McDonald's operators. Its purpose, Bisel explains, was to persuade tourists, commuters, and bus drivers to choose rest areas with McDonald's stores over those with McDonald's competitors. It also helped promote several family-owned resorts in New York.
"Oddly enough, I didn't seem to choose advertising as a career—it was more like it chose me," admitted Bisel.
"It has been, and always will be, important to develop an integrated marketing campaign. The medium you use to reach your market will depend on the buying and lifestyle habits of that market," said Bisel, who, when asked about the ever popular TiVo, showed no signs of intimidation.
"Yes, online advertising will increase, and I expect television advertising to significantly decrease. I also expect that long-format 'advertainment' commercials will grow in popularity, as well as product placement and TV sponsorship such as the Hallmark movies."
Product placement is one of the subtle approaches to advertising that Bisel particularly likes. Take Apple, for example. More and more, Bisel notices the use of Apple computers in movies and television shows. "It's even becoming commonplace to find product placement advertising in books and video games."
Bisel says she also admires the successful use of a mascot or personality that is tied to a brand, like the Budweiser Clydesdales that "make their way each year into the hearts and minds of people of all ages and backgrounds. From nationally televised parades to county fairs and motorcycle rallies, the Clydesdales garner attention wherever they go—even on their 'rest days.'"
But the personal campaign Bisel's most proud of is "Arachnophobia—Fear of the Web," created for a web-development firm. "It was brilliant!" she admitted. Others obviously agreed with her, as the campaign won several awards.
BBG&G has also earned countless recognition, receiving the Gold Aster Award, the International Summit Creative Award, the Communicator Award of Distinction, and several SIAA Awards, to name a few. But Bisel takes it all in stride.
"Advertising is exciting, but it's a tough business. And it gets tougher every year. With increasing technology and the emergence of new mediums, don't lose focus on the fundamentals. They never change."