Web/Digital
Established 25 years ago by I Love NY to promote tourism in its 10-county region, Hudson Valley Tourism, Inc. was searching for the right partner to build a new, more engaging, responsive, and adaptive website.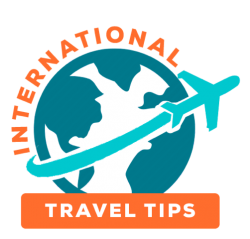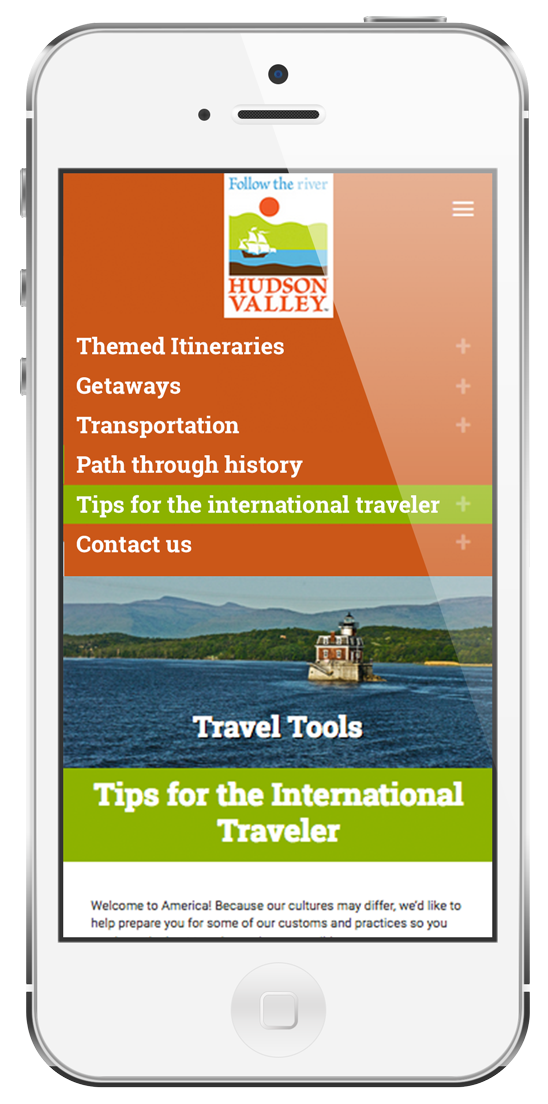 Homepage Experience Sliders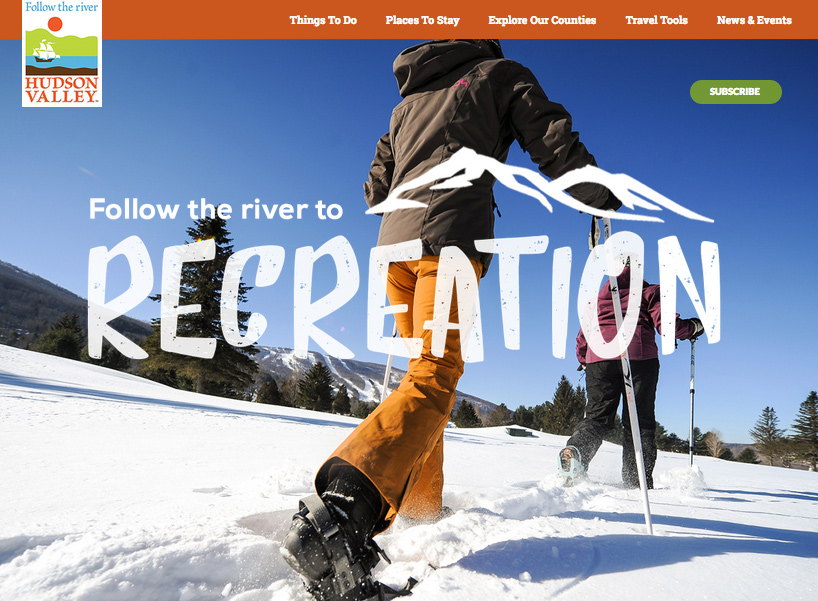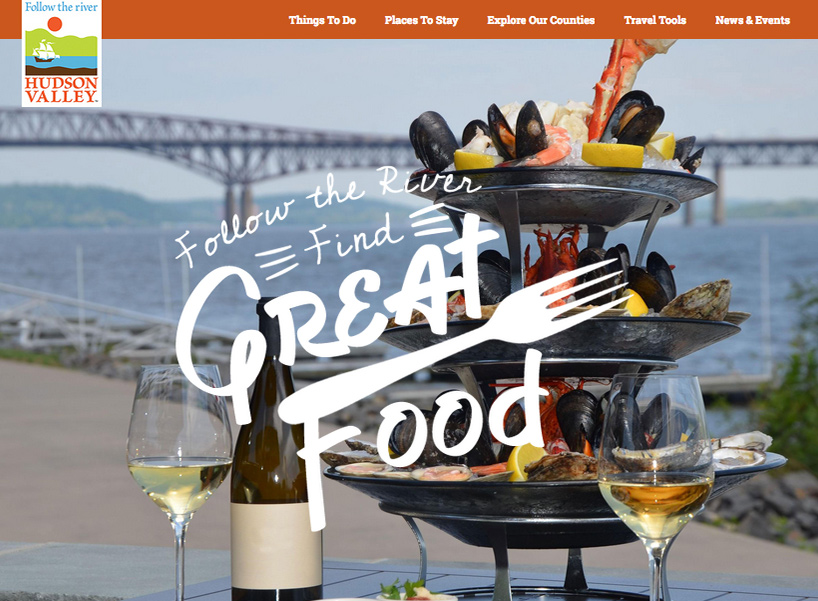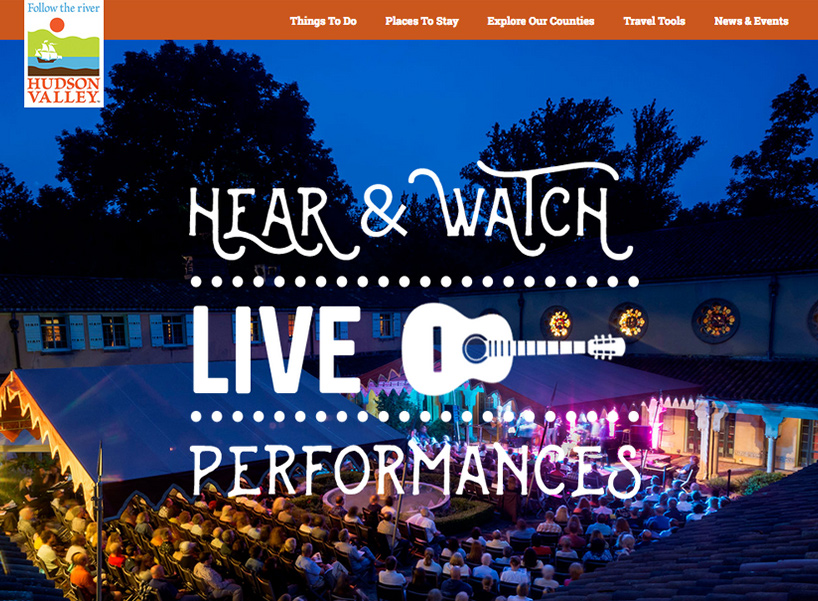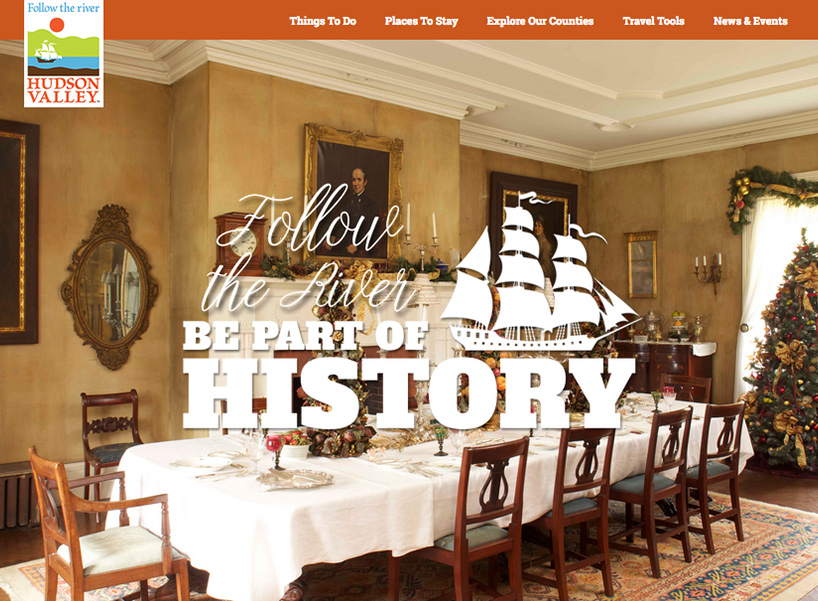 The Context:
The Hudson Valley extends 150 miles above the tip of Manhattan, stretching to Albany. That's a lot of territory to cover in one tourism website!
Hudson Valley Tourism's existing website functioned as a portal for the Valley's 10 counties. The problem was that it was organized primarily by those counties —helpful if you know exactly where you're looking to travel, but difficult to navigate if you have an experience in mind. It also lacked a responsive design that was up to modern website standards.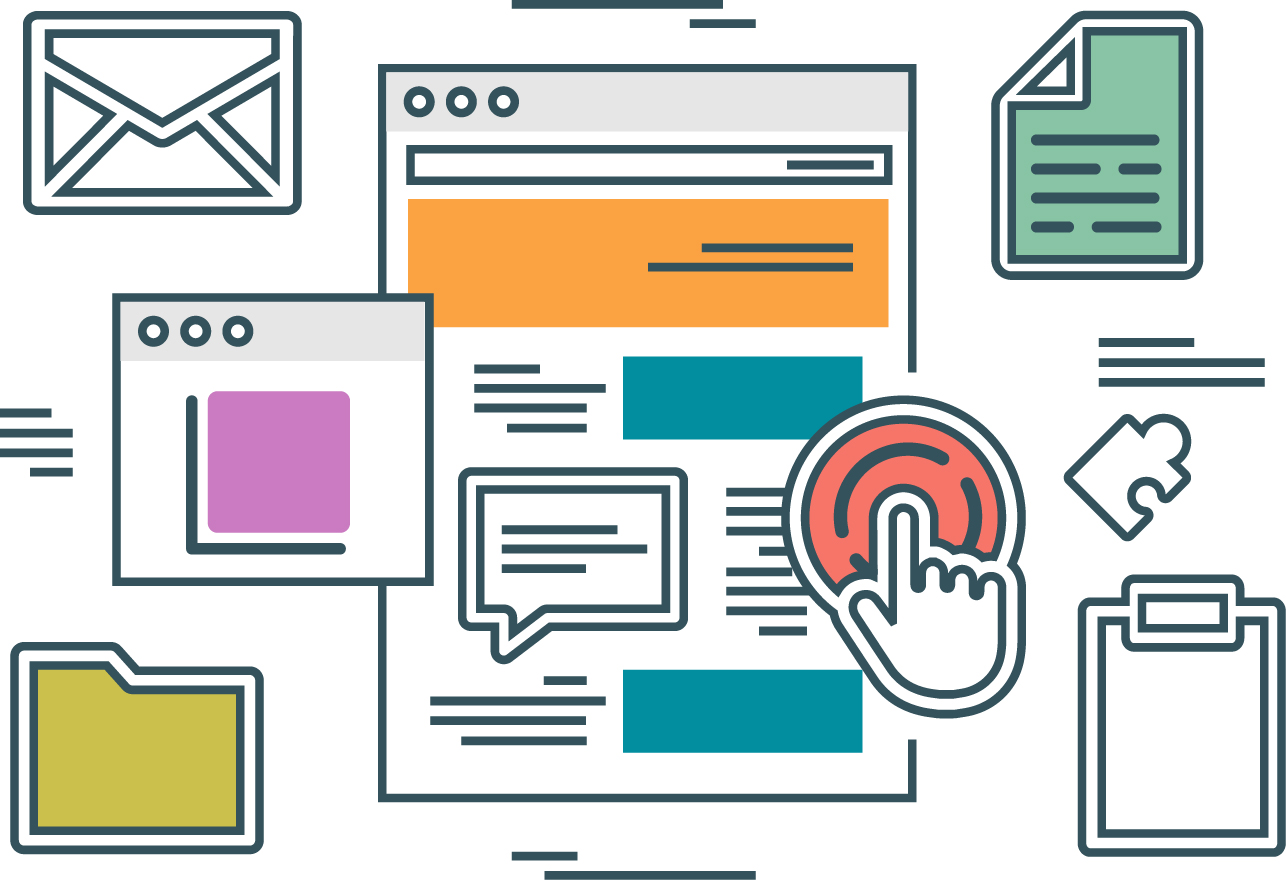 The Solution:
To more fully tell the Hudson Valley story, we reorganized existing content into travel experience categories, created a stronger-call-to-action, and more richly presented possible experiences through defined itineraries and packages, trip advice, more photos, and travel news.
In addition, we added a few extra features to drive content marketing, knowing that if a destination delivers consistent, ongoing valuable information to consumers, they ultimately reward that place with their visitation and loyalty. Our Travel Tools section contains helpful tips for international travelers. A virtual calendar makes it easy for people to search events. Our packages and itineraries pages give potential tourists an idea of how they might spend their time in the Hudson Valley. The site is easy to use, packed with helpful information, and enticing to the Hudson Valley traveler.
Our fully responsive design colorfully reflects the natural beauty, farm and food scene, history and culture that make the Hudson Valley a prime destination.