Kayla Lloyd
Account Executive / Communications
Kayla has an eye for detail and the ability to sort through clutter to find the best solution in any situation. She has 5 years of experience in marketing, content marketing, public relations, communications strategy, and social media. As a certified Inbound Marketer, she loves learning about new technology and tactics to help her clients achieve their goals – and even exceed them. 
What does it mean to you to work for a female-owned business and why is it important?
I have worked in 3 female-owned agencies and I wouldn't have it any other way! The female entrepreneurs I've worked with have shown me the importance of determination and perseverance. I believe it's important to show the next generation of women that they can be anything and do anything they want, regardless of stereotypes.
WHAT IS THE FANTASY JOB YOU DO IN YOUR IMAGINATION? (BASEBALL PLAYER, MUSICIAN, MARINE BIOLOGIST, ETC.?) COME ON. WE KNOW YOU HAVE ONE.
Well, I have a slight obsession with all things beauty. Not just makeup, but skincare and hair care as well. I watch YouTube tutorials religiously, and I would love to have my own channel someday! Even now, I am the beauty guru amongst my friends and family. I help them pick out foundation and even counsel them on what skincare products to buy. I love helping people look and feel their best!
HOW DO YOUR VALUES INFLUENCE YOUR APPROACH TO YOUR JOB AT BBG&G?
Personally, I have a very strong set of values and faith. I believe it is important to be authentic to who you are in and outside of the workplace. Integrity, trust and dedication are important qualities to me, so I strive to give my best everyday and provide the highest level of service to my clients.
STRENGTHS
Organized, Collaborative, Thoughtful, Social Butterfly, Detail Oriented, Dedicated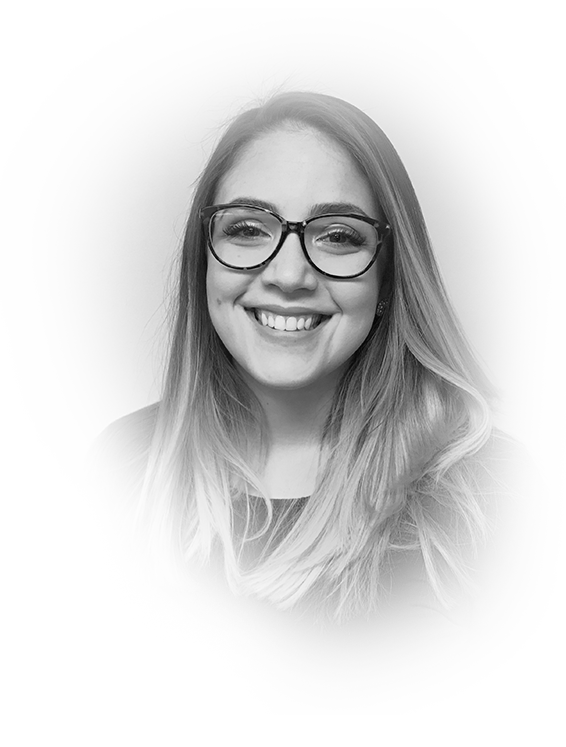 "I believe it is important to be authentic to who you are in and outside of the workplace."