NANCY'S OF WOODSTOCK ARTISANAL CREAMERY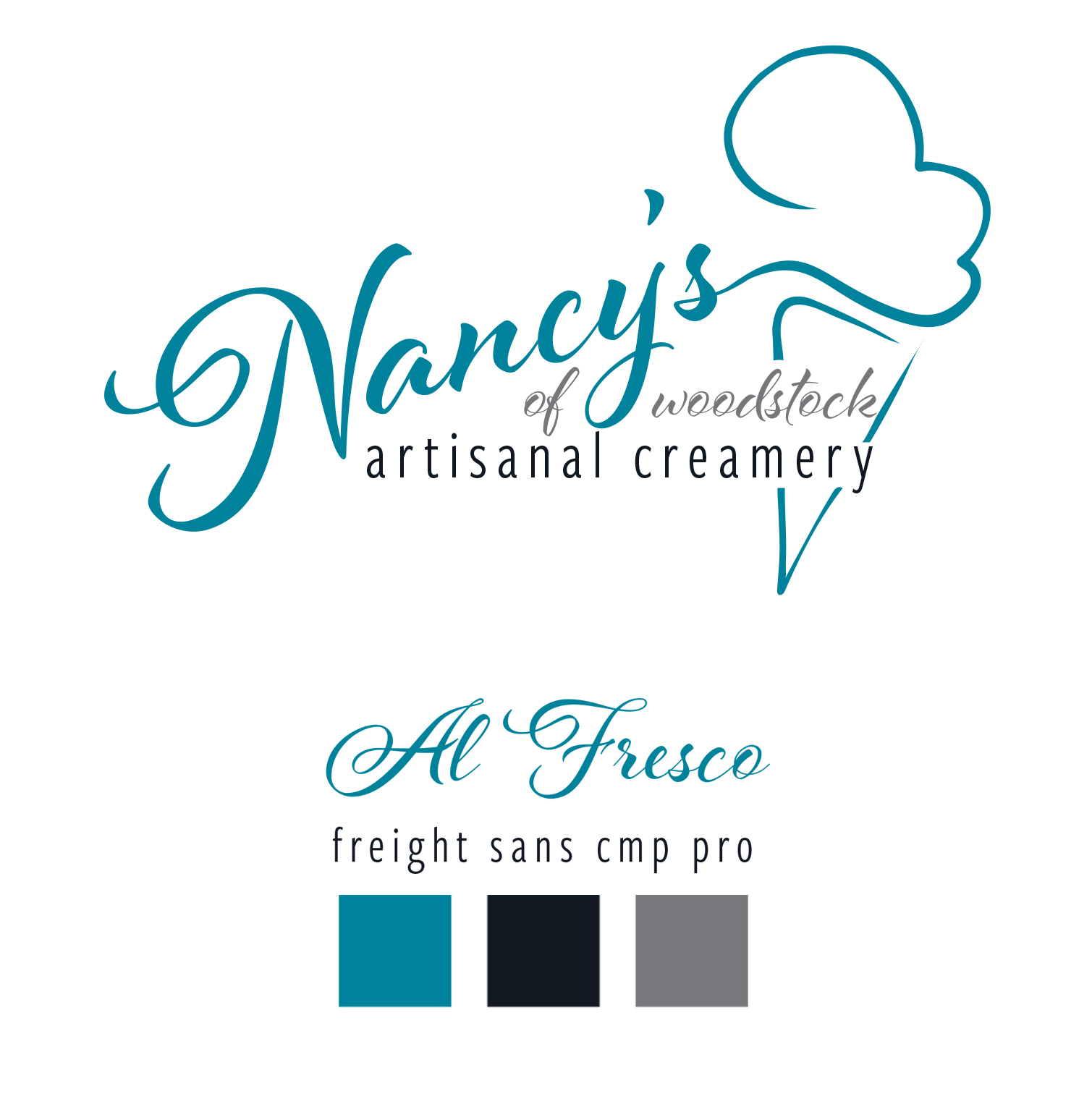 Nancy's of Woodstock Artisanal Creamery is an upscale, boutique ice cream shop that uses all-natural, locally produced ingredients to create unique, homemade desserts. The creamery's owners wanted their branding to reflect the home-away-from-home feel of the place, which we incorporated in our concept designs and ultimately, the final logo.

Web/Digital
We designed Nancy's website to be as appetizing as the desserts offered at the creamery, using SEO keywords to drive exposure to their brand. The fully responsive design is easy to use, and merges a modern, artisanal vibe with a cozy, rustic feel – just like Nancy's.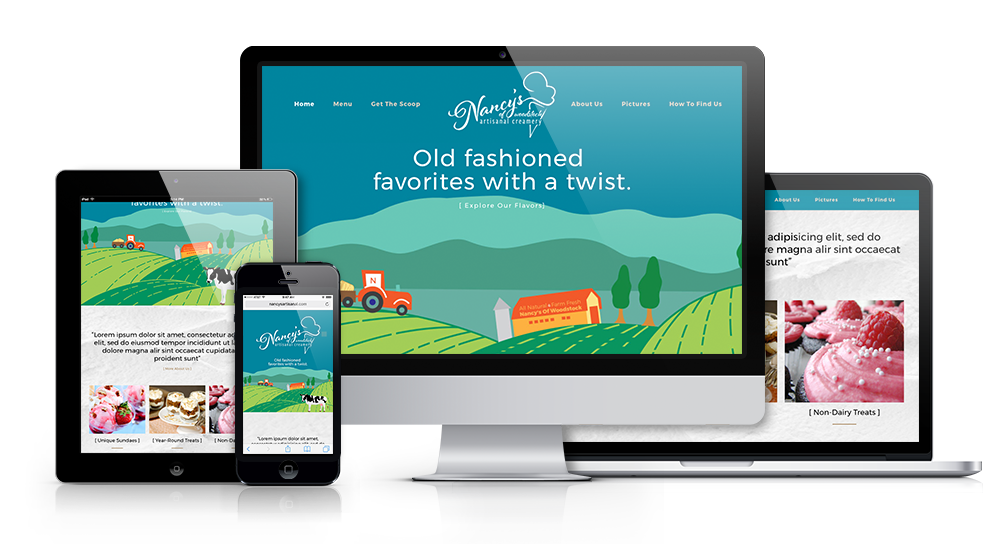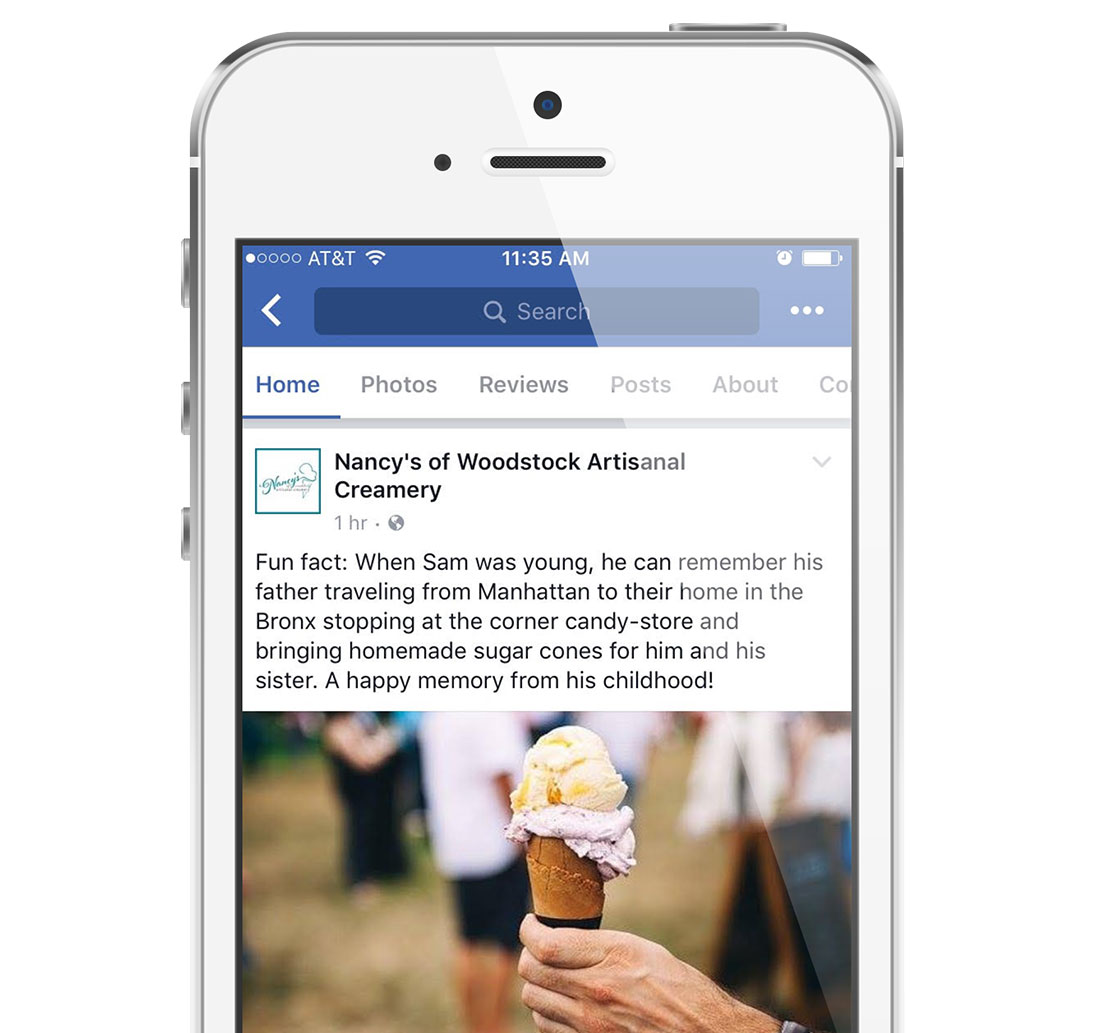 Anyone would be as excited as we were if they knew about the amazing creamery that was coming to Woodstock! In order to build hype around Nancy's grand opening, we developed a social media presence for them from the ground up, and continue to spread awareness through Facebook, Instagram, and an ongoing public relations program.
The Context:
The owners of Nancy's came to us at the dawn of their existence, in the tender stage where ideas were still being knit into reality. It was our job to solidify their ideas and dreams into a creative brand identity, developing their online presence and positioning them as a must-see destination for both local "regulars" and New York City or out-of-state visitors.
The Solution:
Once the logo and brand were established, we developed promotional material to make Nancy's brand recognizable. We captured striking photos and video of their products to tell the story of Nancy's, which appear on the website we created for them as well as their social media. These visuals contributed strongly to the excitement we fostered for the shop's grand opening. Leveraging boosted posts and ads on Facebook and Instagram, we marketed to local and New York City residents, travelers, foodies and influencers. This combination of building brand awareness and marketing through social media and public relations set the stage for continued business growth and long-term brand loyalty.