BBG&G Advertising, Inc. has been recognized for advertising excellence for its work with two clients in the travel and hospitality industry, Dutchess Tourism and The Garrison, with two medals at the 12th Annual Service Industry Advertising Awards (SIA Awards).
The integrated campaigns developed by the regional agency were selected from more than 1,500 entries for their execution, creativity, quality, consumer appeal and overall breakthrough advertising content. BBG&G was honored with Silver and Merit awards for Dutchess Tourism and The Garrison, respectively.
Distinctly Dutchess Draws Visitors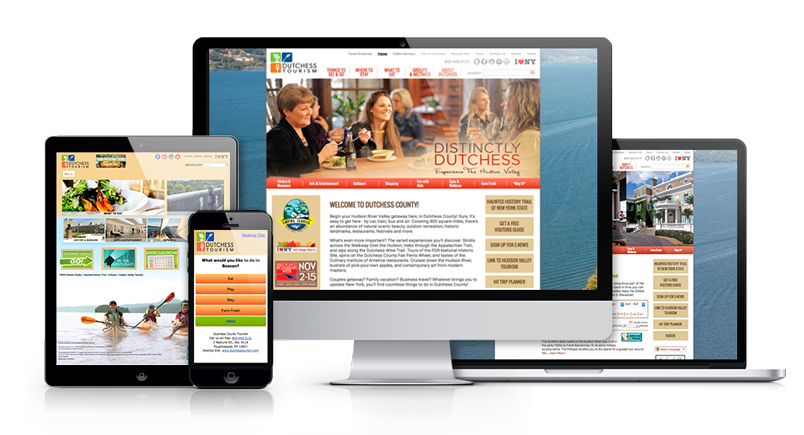 Dutchess County Executive Marcus J. Molinaro stated, "The tourism industry continues to thrive in Dutchess County, generating important revenue for our local economy. The Service Industry Advertising Silver award is a testament to the hard work and dedication of the talented Dutchess County Tourism team. We are grateful for all they do to showcase all Dutchess County has to offer, bringing more visitors each and every year."
Executive Director of Dutchess Tourism Mary Kay Vrba noted, "Dutchess Tourism continues to partner with BBG&G to promote the many things to see and do that are 'Distinctly Dutchess,' marketing our tourism businesses to the region, the nation and the world. We continue to see an increase in visitation to Dutchess and we're working hard every day to continue that trend."
This year's Silver Award follows the prior year's pair of Gold Awards for BBG&G's campaign and television series. The award-winning 2014 campaign includes banner ads, print ads, a digital tablet site and YouTube videos.
"We continue to hone Dutchess Tourism's brand and drive increased interest and visitation through an integrated TV, digital and print marketing program. We love showcasing the distinct culture, great food and beauty of Dutchess County! We're very proud and grateful for these awards, of course, and believe it really reflects the success of our strategic approach to destination marketing and the excellent team dynamic between BBG&G and Dutchess Tourism," observed Deborah Garry, a principal in BBG&G Advertising.
Campaign for The Garrison Uncovers Gem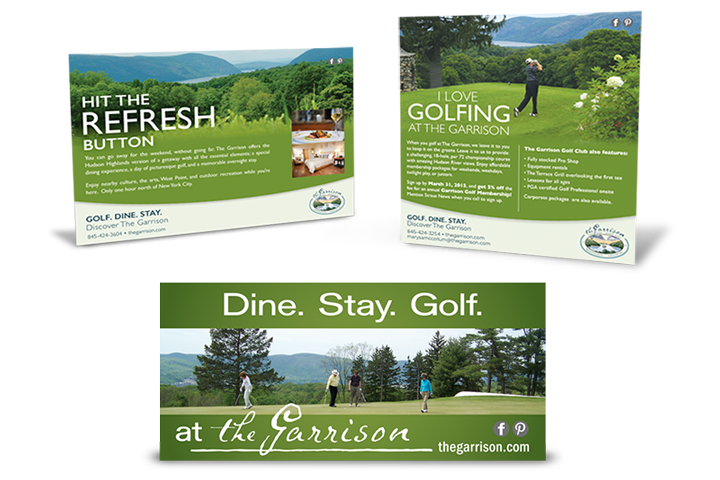 With its campaign themed "Dine. Stay. Golf. Discover the Garrison," BBG&G is successfully educating consumers about the multiple experiences available to them at the scenic river-view property, and uniting them all under one brand umbrella.
The Garrison's fully integrated campaign targeted to potential golfers, brides, diners, event planners and businesses leverages print, digital and outdoor advertising; e-marketing; paid search, social media and public relations.
"We knew once visitors experienced The Garrison, Valley Restaurant, Garrison Golf and Highlands Country Club, they would, like us, be 'wowed' in one visit to come back," Garry said. "We are delighted to be recognized with this SIA award but more importantly, to be showcasing this hidden Hudson Highlands gem to visitors from the region and well beyond. The tangible results we are driving show the success of our growing partnership with The Garrison."
About BBG&G Advertising, Inc.
Based in Campbell Hall and Poughkeepsie, BBG&G is a full service advertising, marketing, and public relations agency serving a wide range of local and regional clients within a broad range of industries. Having recently received their GSA Contract Award, BBG&G is poised for growth within the government sector. BBG&G Advertising, a Certified NY State WBE (woman-owned business entity), was started in 1997, and is known for delivering successful integrated marketing strategies that leverage both traditional and new media to reach consumers at varying phases of the decision making process. For more information, call 845-615-9084 or visit our new Website at www.bbggadv.com.