CAMPBELL HALL, NY: BBG&G Advertising and Publications has been awarded a five-year Advertising and Integrated Marketing Solutions (AIMS) Schedule 541 contract by the U.S. General Services Administration (GSA), the procurement agency for the federal government.
BBG&G's GSA Contract has been awarded as the result of a rigorous evaluation process. GSA officials attentively review companies to determine their capabilities, proficiency and suitability for providing the correct type of services to the federal government. Capabilities such as performance history, organizational structure, customer satisfaction, and price are all assessed during the evaluation process.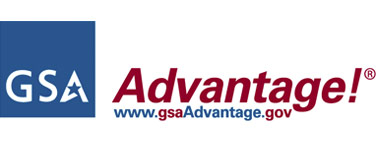 This award comes as a great achievement for any business. The federal government's renewed emphasis on contracting with small businesses could mean great things for BBG&G. The new contract includes options for three renewals of five years, which will give the opportunity of a 20-year contract.
"It is so gratifying to have received this contract, after years of review and hundreds of hours of work on the part of our team," states June Musollino, the BBG&G Partner who has headed up this endeavor. "The opportunities that are coming our way are very exciting, and have the potential to significantly increase our reach and our growth," Musollino adds.
Click here to view BBG&G's contract terms and conditions as well as a price list
About GSA
The General Services Administration buys commercial-type and general-purpose items and services for all government agencies. The General Services Administration (GSA), one of the government's largest agencies, helps other agencies acquire the products, services, consulting advice, space, real estate, and vehicles they need from federal and commercial sources. It acts as a catalyst for approximately $66 billion in federal spending annually, which accounts for more than one-fourth of the U.S. government's total procurement dollars.
About BBG&G Advertising
Based in Campbell Hall with a second office in Poughkeepsie, BBG&G is a full service advertising, marketing, and public relations agency serving a wide range of regional clients within a broad range of industries. Having recently received their GSA Contract Award, BBG&G looks forward to growth within the government sector. BBG&G Advertising, a Certified NY State WBE (woman-owned business entity), was started in 1997, and is known for delivering successful integrated marketing strategies that leverage both traditional and new media to reach consumers at varying phases of the decision making process. For more information, call 845-615-9084 or visit our new Website at www.bbggadv.com.