Growth of Award-Winning Marketing Agency Includes Several New Clients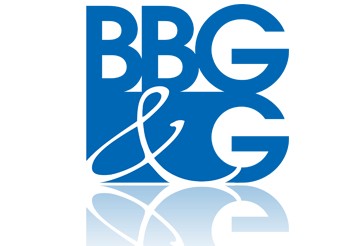 Campbell Hall, NY (August, 2013) – BBG&G, a multi-award-winning marketing and PR agency serving clients throughout the Hudson Valley, has moved into larger office space in Campbell Hall, NY, in conjunction with the acquisition of several new clients. A ribbon-cutting ceremony, officiated by Orange County Chamber Vice President Bill Fioravanti, took place on August 26, 2013.
The two BBG&G principals, June Bisel and Deborah Garry, took a characteristically innovative approach to cutting the ribbon to their new offices – by using a chainsaw.
"We're known for our unique, and sometimes unorthodox, marketing strategies," said June Bisel, BBG&G co-founder. "Plus, as women, we're not afraid to use the tools traditionally used by men to get the job done."
As a women-owned business, BBG&G is certified as an MWBE by the Empire State Development, Division of Minority and Women's Business Development; certified as an MWBE by New York City; and certified as a Small Business Enterprise and Woman-owned Minority Business by the Port Authority of New York and New Jersey.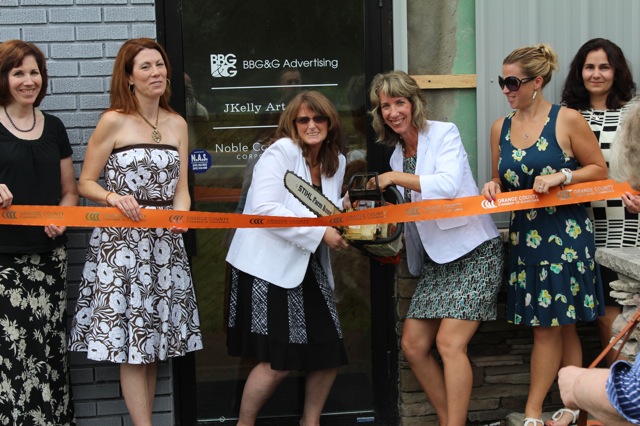 Initially launched in 1997, BBG&G specializes in research and brand development, integrated marketing, and public relations. The company's clients have represented a breadth of industries, including education, environmental stewardship, finance, manufacturing, healthcare, tourism and hospitality, and transportation. The firm has recently acquired several new clients, including The Garrison, Wagner Technical Services, and the Bill Flood political campaign.
BBG&G has received several Gold and Silver industry awards, including their recent Telly Award for a Local TV spot for Orange County Trust Company and a 2013 International Creative Award for the development of the Dutchess County Tourism Website.
Both Bisel and Garry are also active in their communities, participating in the Women's Leadership Fund, Cornell Cooperative Extension of Orange County, Boy Scout Council of the Hudson Valley, Orange County Citizen's Foundation, Leadership Orange, and Equine Rescue Inc. For more information on BBG&G, visit BBGGadv.com, or call 845.615-9084.