Venerable regional Law Firm nears completion of new facility
FISHKILL, New York (September 2014) – The law firm of Catania, Mahon, Milligram & Rider, PLLC has announced that construction on the firm's newest additional office in Dutchess County, located at Village Shoppes, 703 Route 9, in Fishkill, will soon be completed and ready to better serve the firm's clients.
Although the firm has served many Dutchess, Columbia and Putnam County clients during its 40-year history, the opening of its additional new office represents an important commitment by the firm to the east Hudson counties.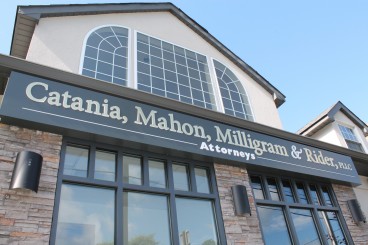 "The firm looks forward to the opening of our new Dutchess County office. This new office venue will allow us to better serve our existing and growing clientele east of the Hudson River," said senior partner, Joseph A. Catania, Jr.
With Catania, Mahon, Milligram & Rider, PLLC as their advisor and advocate, Dutchess County businesses, organizations and individuals can count on a true legal partner who will understand and anticipate legal needs and develop strategies that lead to success. The firm's unique offering of comprehensive corporate and litigation services can accommodate all of their clients' needs.
Members of the Dutchess County community who would like to connect with the firm can visit www.cmmrlegal.com or call (845) 565-1100.