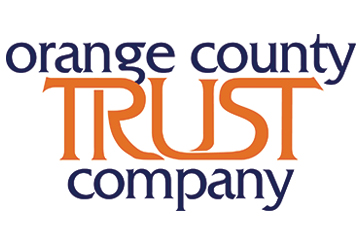 MIDDLETOWN — The Board of Directors of Orange County Trust Company is pleased to announce that Christopher Hayden has joined the Bank's team as Chief Operating Officer. Chris will head the Bank's operational departments and be responsible for overall enterprise risk management.
Chris comes to Orange County Trust Company with more than 25 years in the banking and finance industry, most recently as a Vice President with Hudson Valley Bank. At Hudson Valley, Chris created and managed the enterprise risk management platform.
"Chris's broad banking experience, extensive project management and proven leadership skills will be significant contributors to the Bank as it continues to grow," said Michael Gilfeather, President and CEO of Orange County Trust Company. "He is a great new asset for Orange County Trust."
Mr. Hayden graduated from the University at Buffalo with his B.A. in Economics.
An active participant in his community, Chris was a Little League and youth baseball coach from 2005 to 2013. He also founded "The NeighborHerd," a not-for-profit organization providing healthy, locally raised food to School Lunch Programs in northern Westchester.
About Orange County Trust Company
Founded in 1892, Orange County Trust adheres to conservative banking practices. A highly capitalized bank, currently with over $720 million in assets, Orange County Trust has built trust within the community by remaining financially strong and independent, capable of making timely decisions here at home. From nine locations in the mid-Hudson Valley region, the Bank provides a variety of products and services for individuals and businesses. For more information, visit www.orangecountytrust.com.