Poughkeepsie, NY: March 31, 2016 − Fireball Run, a 26-episode adventure travel series, has selected Dutchess County as a featured destination in the series' 10th Anniversary Season. Fireball Run tells the story of 40 teams as they compete in a legendary 2,000-mile, life-sized trivia game. To win, contestants take the road less traveled in an epic quest for America's under-discovered places and obscure, historic artifacts, all while aiding in a massive awareness campaign called The Race to Recover America's Missing Children. Streamed online in the United States of America (USA), and televised internationally in India, Africa, Latin America, Europe, and soon Australia, the series educates and entertains viewers while inspiring travel.
Seven destinations were selected for series inclusion, based on economic vitalit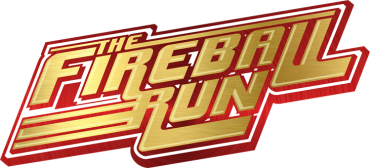 y, quality of life, uniqueness, story content, and audience interest. Different from a reality TV series, Fireball Run is factual entertainment, a genre of non-fiction depicting actual events and people. Cameras follow the real life journey of 40 rally teams in search of amazing places and artifacts.
Dutchess Tourism President & CEO Mary Kay Vrba said. "Fireball Run is a great way to showcase what makes so many of our attractions Distinctly Dutchess, while also helping to find America's missing children." She continued, "To have our year-round destination selected is an honor, and we can't wait for the teams to discover what makes the heart of the Hudson Valley so unique."
Essentially a trivia game at its core, Fireball Run's mission is nothing trivial: to find missing children. Through a partnership with Child Rescue Network, each team is assigned a missing child from their hometown, and tasked with distributing posters along the 8-day rally route. Since 2007, Fireball Run's awareness campaign has aided in the recovery of 47 missing children.
Dutchess County Executive Marc Molinaro said, "Fireball Run is a terrific opportunity to not only showcase Dutchess County to a wider audience online, but also support a cause that can save young lives. We have an amazing opportunity to promote our county's 800 square miles of fascinating sites, lively events and breathtaking vistas – matched only by the chance to join Fireball Run's daily efforts to find missing children. We're enthusiastic to join Fireball Run's 10th anniversary as a first-time destination, celebrating Dutchess County while making an impact through the show's mission."
In each city, a local charity benefits from the race; here it will be The Children's Home of Poughkeepsie, www.childrenshome.us. Established in 1847, the Children's Home provides a range of services and programs giving hope and healing to abused and neglected children in the Hudson River Region. The Children's Home served 385 children and their family members last year. It provides a full range of residential services including campus-based care, community-based group homes and boarding homes, and independent living apartments.
The teams also distribute 2,000 flyers for missing children; in this case, Tiffany Dixon, last seen in Brooklyn in 1991. The Fireball Run has helped out in the identification and return of 49 children since it began 10 years ago.
The live competition takes place from September 23 to October 1, 2016. Spectators are encouraged to come welcome the celebrity teams and take pictures with the millions of dollars of exotic vehicles when they come into Beacon on Wednesday, September 28th and leave from Poughkeepsie Thursday morning, September 29th. 
Fireball Run kicks off in Western New York State and finishes in Amesbury, Massachusetts. The other featured destinations include: Starr Hill Vineyard and Winery in Pennsylvania; Cumberland in Allegany County, Maryland; Lebanon Valley, Pennsylvania; Dutchess County, New York; and Southern Saratoga County, New York. For more information and to view past episodes visit www.FireballRun.com.