New Additions Also Include an E-Commerce Marketplace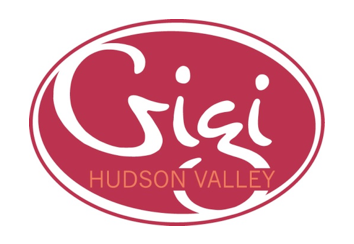 Rhinebeck, NY (May, 2014) – Gigi Hudson Valley, one of the region's most acclaimed culinary enterprises, is broadening its range of services with some of the most significant changes in the company's 13-year history. Gigi's catering operation has expanded into full-service capacities with the addition of a professional event planner on staff offering boutique services and packages to help shepherd clients through their events from concept to completion. Additionally, implementing the "Online Gigi Marketplace" has allowed Gigi to fulfill the ever-increasing demand for Gigi products and services to be accessed beyond the Trattoria and Hudson Valley Catering program.
"Our focus is now on expanding our farm to table catering services, and providing Gigi brand products on a broader platform through an e-commerce option," said Laura Pensiero, founder and owner of Gigi Hudson Valley. "These exciting changes have been on the drawing board for the past year and are really starting to take shape. Partnerships with supporters such as Hudson Valley Ventures, Otto's Market in Germantown, and other local venues and vendors have helped drive this initiative."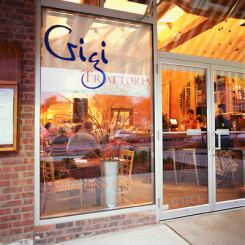 Gigi Hudson Valley recently joined forces with Cassandra Ruff, a topnotch event planner, who is a key player in expanding Gigi's reach. "All catering requires some degree of event planning, and the ability to offer integrated packages 'in-house' streamlines the experience," says Ruff. Her expertise moves Gigi Hudson Valley into the "full service" event-planning arena, with boutique services and packages.
Gigi Hudson Valley's expanded catering and event planning will focus on two main points of service: personalized, beginning-to-end client collaboration; and custom menus. As the main point of contact for event planners outside the Hudson Valley, Gigi can make connections to premium event services in the region. Pensiero, a long time registered dietitian and chef, and her team will remain committed to offering innovative and wholesome food from local and sustainable sources, while being sensitive to clients' dietary needs and preferences beyond standard special event menus, customizing clients' menus to seasonal harvest, preferences and any special considerations.
Streamlining the company's operation to focus on catering has resulted in the reconfiguration of the Gigi Market Café in Red Hook into a catering commissary and country chic event venue. Transitioning the space into an on-premise event venue extends the opportunity to present cost-effective turn-key packages.
Another addition to the Gigi Hudson Valley range of services is a new interactive e-commerce application available on the upgraded GigiHudsonValley.com website. In an user friendly online format, customers can preview seasonal entertaining menus, make delectable selections for meals or events, organize delivery, and make safe payment transitions. Entertaining 1-2-3!
The Gigi Trattoria in Rhinebeck, another component of the Gigi Hudson Valley brand, remains a popular dining destination serving lunch, dinner and Sunday brunch. Executive Chef Wilson Costa and Pensiero have revamped the Trattoria's spring menus, keeping their Italian identity, while broadening their Mediterranean flavors with ingredients sourced from Hudson Valley farms and gardens.
"We are excited about this next chapter in our evolution and as always, tremendously thankful of our loyal customers both local and far away, for their continued support of all we do," added Pensiero. "All of these exciting innovations reaffirm the Gigi mission that local + seasonal = deliciously healthy."
More information about Gigi Hudson Valley can be found online at www.gigihudsonvalley.com, on Facebook at "GigiHudsonValley," or on Twitter at @GigiHV.