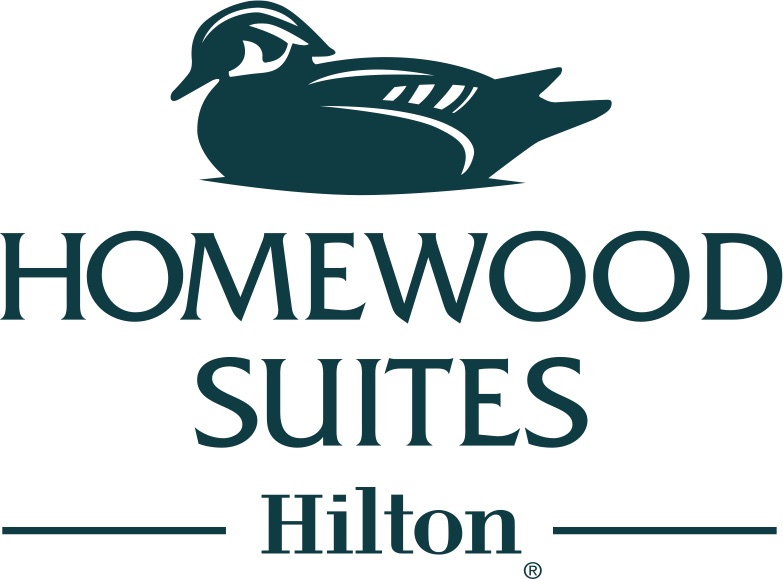 Homewood Suites Newburgh – a 125-room upscale all-suite, extended-stay hotel at Stewart International Airport – has been recognized for the third consecutive year with a 2014 Connie Pride Hotel Award of Merit, and also announced new leadership and guest amenities.
Named after Hilton Worldwide's founder Conrad Hilton, the Connie Pride is awarded to the top hotels of the year based on three key components: quality assurance audits measuring cleanliness, condition and brand standards; customer satisfaction scores rating staff service; and the quality of the hotel's physical accommodations. The winner represents the highest score in the brand system in all of these categories.
The award was based on the performance results of the prior year under the management of former General Manager Kathy Russo, who has been promoted to a new role of Vice President of Browning Hospitality, the company that manages this hotel along with several others. Homewood Suites' new General Manager Edward French accepted the award.
"I am proud to accept this award on behalf of the work done by Kathy Russo and her team," said French. "From our management team, to each and every employee, I am proud to continue carrying forward with the true meaning of being 'at home' that our guests at Homewood Suites Newburgh have come to recognize on many levels. It is one thing to talk about the principles of our brand.  Kathy walks it, each and every day, and we are committed to continuing those very high standards. The management team's loyalty to our brand, guests, and the employees is the foundation of the service standards we provide. Our passion to uphold these standards is the reason why we continue to win the Connie Pride Award, year after year."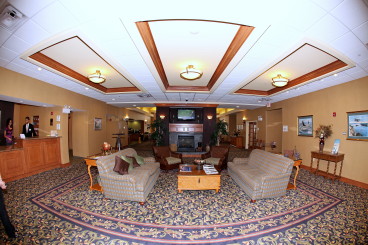 Local Management Changes
Russo served as General Manager of the Homewood Suites Newburgh since just after the property opened in 2008. Over that period, Russo and her team have won many awards for service in association with the Hilton brand. In her new role, Russo will be overseeing hotel management for four properties (Homewood Suites in Newburgh, Courtyard by Marriott in Ronkonkoma, Hilton Garden Inn in Riverhead, and TownePlace Suites By Marriott in Albany).  Additionally, Russo will be managing the opening of a new property under construction on Long Island, another Homewood Suites by Hilton.
"We are excited about these management changes," said Lee Browning Jr., a partner at Homewood Suites Newburgh and owner of Browning Hospitality. "Kathy Russo will add her truly unique and dynamic energy along with 25 plus years of hospitality experience to the four, and soon to be five, properties which Browning Hospitality manages. We commend her for the outstanding work she has done at the Homewood Suites Newburgh, which has created an authentic 'at home' feeling that our guests value. We are delighted that Ed French, who has broad expertise in the local hospitality industry and Hilton brands, has come onboard to continue to build the strong tradition of award-winning excellence established by Kathy."
French was appointed to succeed Russo in January, bringing more than two decades of hospitality experience. He joins the Homewood Suites management team coming from a substantial background with Hilton Garden Inn, where he was general manager of the Newburgh hotel. He also has management and sales experience with Catlin Gardens, Dolce Hotels & Resorts, Benchmark Resorts and Hotels, and Marriott.
New Amenities Coming to Guests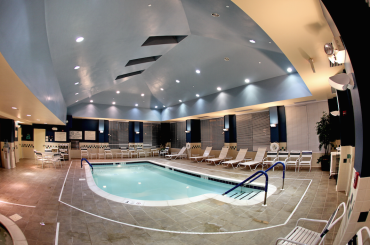 Under its new leadership, Homewood Suites Newburgh is planning special events for guests featuring locally-produced products, such as tastings with Brotherhood Winery, Newburgh Brewery, and packages with airlines at Stewart International Airport. The outdoor summer BBQs also will return in May.
Homewood Suites Newburgh features various amenities, including a newly refurbished fitness center and heated indoor pool, an outdoor courtyard area with putting green, and over 2,500 square feet of banquet space for business and social gatherings. This flexible space provides party planners with affordable options for events – from conferences and meetings to small weddings and special occasion celebrations.
Homewood Suites nationwide will be rolling out new dining options for its complimentary Suite Start hot breakfasts and complimentary Evening Social dinners with healthier choices and lighter menus, while continuing to offer guests and families the opportunity to enjoy social time while visiting on extended stays.
About Homewood Suites by Hilton™
Homewood Suites by Hilton, Hilton Worldwide's upscale, all-suite, extended-stay hotel brand with more than 350 locations in the United States, Mexico and Canada, is an award-winning leader that has been named "Top Upscale Extended-Stay" hotel by J.D. Power the last five years. The first choice for guests seeking comfortable accommodations when traveling for an extended or quick overnight stay, Homewood Suites offers inviting, generous suites, featuring separate living and sleeping areas, and fully-equipped kitchens with full-size refrigerators. Additional value-driven essentials include: complimentary Internet, a daily full-hot breakfast and Welcome Home evening social every Monday-Thursday. With Hilton's award-winning digital check-in with room selection tool, Hilton HHonors members can log into their accounts and choose their exact room from a digital floor plan, as well as customize their room prior to arrival with amenity requests. The service is available for 650,000+ rooms at more than 4,100 properties across 11 brands worldwide. Homewood Suites is focused on guest satisfaction and stands behind each stay with its 100 percent Suite Assurance® guarantee. For more information on the extended-stay advantage, visit www.homewoodsuites.com or news.homewoodsuites.com.