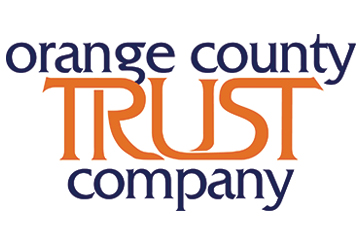 Middletown, NY – July 09, 2014 – Timothy McCausland, Senior Vice President / Chief Strategy Officer, Orange County Trust Company recently graduated from the American Bankers Association Stonier Graduate School of Banking in Philadelphia.
"Stonier has given me an unparalleled education from the best minds in financial services, as well as the chance to exchange strategic ideas with my peers," said McCausland.
Stonier is the ABA's national graduate school of banking, an intensive three-year program for bank executives conducted in partnership with The Wharton School. Students hail from American and international banks of all sizes, as well as state and federal regulatory agencies. This is the school's 79th year, and it was held June 5 – 12, 2014 at the University of Pennsylvania.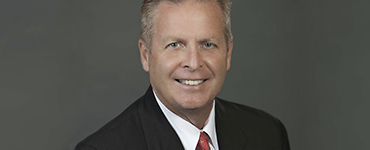 "Tim is a key member of Orange County Trust and his training at Stonier will help us create relevant, proactive solutions to the everyday challenges our customers face," said Michael Gilfeather, President and CEO.
Since its inception in 1935, more than 20,000 students have followed a curriculum of more than 45 courses and enjoyed networking opportunities with more than 500 fellow students. Between sessions, students keep up with trends by completing additional extension and online coursework. The program culminates with the Capstone Strategic Project, where students develop comprehensive business projects for their financial institutions.
Mr. McCausland began his career with corporations in New York City, including Northwestern Mutual Life, JP Morgan Chase, and Price Waterhouse Coopers. In 1994, he opened a law office in Roscoe, New York and continued in the private practice of law until becoming the President of the Sullivan County Partnership for Economic Development in Monticello, New York in 2007. He left the Sullivan County Partnership in November of 2010 to join Orange County Trust Company.
Mr. McCausland also serves on the Board of Directors of the American Heart Association, Hudson Valley Chapter, and is the Vice President of Development for the Community Foundation of Orange and Sullivan Counties. He is a member of the New York State Bar Association and the bar associations of Orange County, Sullivan County and Dutchess County.
About Orange County Trust Company                                                                                                                                                                                  Founded in 1892, Orange County Trust adheres to conservative banking practices. A highly capitalized bank, currently with over $702 million in assets, Orange County Trust has built trust within the community by remaining financially strong and independent, capable of making timely decisions here at home. From nine locations in the mid-Hudson Valley region, the Bank provides a variety of products and services for individuals and businesses. For more information, visit www.orangecountytrust.com.