Bank Welcomes Hall of Fame Men's Basketball Coach to Newburgh to Kick off Program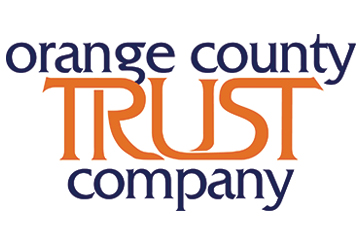 Newburgh, Oct. 15 – In recognition of Orange County Trust Company's support of children's literacy in the Hudson Valley, the Bank joined Syracuse University Men's Basketball Coach, Jim Boeheim, in the launch of his new Books 4 Kids program.
Books 4 Kids, a program under the Jim and Juli Boeheim Foundation, will provide new books for children in grades K through 5 to encourage reading. The Bank will provide financial support and book donations.
"We are excited about our partnership with Orange County Trust and thank them for their generous support of this new program," said Coach Boeheim. "I believe that it's so important for kids to find their passions. Through reading, they can learn and dream. All children should have access to books, which are critical to building their foundations in life."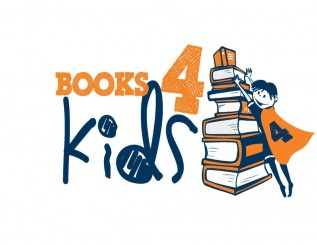 An avid reader, the legendary Hall of Fame coach spoke about his love of reading and interests in novels and thrillers, plus reading the newspaper daily.
The Bank hosted Coach Boeheim for an event at the Newburgh Armory to announce the new program and his partnership with the Bank over the next two years through its new "Excellence in Orange" campaign.
"Individuals and businesses want the very best quality and service when it comes to their banking," said CEO Michael J. Gilfeather. "Jim Boeheim's excellence in coaching for 35-plus years exemplifies the very high standards we aim to deliver to our customers. It is a natural fit."
Following the kick off event, Orange County Trust held their "Excellence in Orange" reception at SUNY Orange, which tied together the represented institutions (SUNY Orange, Orange County Trust and Coach Boeheim's Orange Men Basketball Team). The event served to thank some of the community's business professionals and to recognize the shared dedication to excellence of Coach Boeheim and the Bank.
Books 4 Kids joins the other programs through Boeheim's Foundation: Courts 4 Kids, Rooms 4 Kids and Sneakers 4 Kids.
Coach Boeheim has had a remarkable run as head coach at his alma mater, Syracuse University, guiding only winning teams in his tenure and pushing the Orange into the postseason in all but one of his 37 years. SU has made 30 trips into the NCAA Tournament.
About Orange County Trust Company
Founded in 1892, Orange County Trust adheres to conservative banking practices. A highly capitalized bank, currently with over $720 million in assets, Orange County Trust has built trust within the community by remaining financially strong and independent, capable of making timely decisions here at home. From nine locations in the mid-Hudson Valley region, the Bank provides a variety of products and services for individuals and businesses. For more information, visit www.orangecountytrust.com.