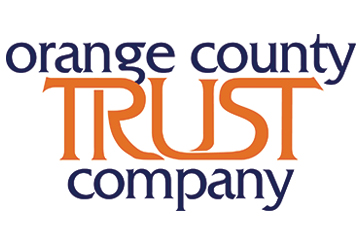 Middletown, NY – February 8, 2013 – The Board of Directors of Orange County Trust Company is pleased to announce Timothy S. McCausland has been promoted to Senior Vice President and Chief Strategy Officer. Mr. McCausland will spearhead the planning and implementation of the Bank's short and long term strategic initiatives.
Mr. McCausland will partner closely with Bank President & CEO, Terry Saturno, to identify growth opportunities, including new business ventures. President Saturno states "Tim has contributed a great deal to Orange County Trust Company's overall planning and successful performance in recent years. With Tim's innovative ideas and unique skill set, he will be a huge asset in helping to shape this Bank as we move forward in the changing world of finance, while Orange County Trust remains true to its fundamentals as a local community bank."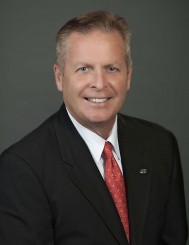 Mr. McCausland joined the Bank's Executive Team as VP and Business Development Strategist in 2010 to oversee corporate development initiatives. Prior to joining Orange County Trust Company, Mr. McCausland was the President of the Sullivan County Partnership for Economic Development. Tim is a licensed attorney and spent many years in private practice, later joining the Garigliano Law Offices in Monticello, NY as Senior Attorney. His law experience encompasses commercial, finance, corporate, and trust matters.
Tim received his Juris Doctorate degree from St. John's University School of Law and Bachelor of Science degree from Cornell University.
Mr. McCausland currently serves as the Vice President of Development for the Community Foundation of Orange and Sullivan Counties and has served on the Board of the Sullivan County Chamber of Commerce and the Hudson Valley Economic Development Corp.
Orange County Trust Company is a community bank, serving the financial needs of Orange County for 120 years. It currently operates 9 branch locations in Middletown, Montgomery, Vails Gate, Chester, Goshen, Newburgh, and Fishkill.
Founded in 1892, Orange County Trust adheres to conservative banking practices. A highly capitalized bank, currently with over $660 million in assets, Orange County Trust has built trust within the community by remaining financially strong and independent, capable of making timely decisions here at home. From nine locations in the mid Hudson Valley region, the Bank provides a variety of products and services for individuals and businesses.