With New York being the #1 dream destination for the 2016 travel-savvy Chinese tourist, it was time for Rockland County to welcome them with a clear-cut brand. Using colors and symbols that are familiar to the Chinese, the branding we developed communicates what it would feel like for them to visit the U.S. and Rockland County. Our "Welcome" solution echoes throughout our social media posts, video posts, advertising, online presence, signage, collateral, travel tools, and more.
Campaign
China Ready Program
Bridging the cultural gap between Chinese tourist and U.S. business is no easy task. This training program is a free workshop that prepares local business to welcome Chinese tourists. Maintaining the Discover Rockland brand, we developed and coordinated the entire program, including training content, email invitations, a China Ready handbook, an FAQ pamphlet, common phrases cheat sheet and more.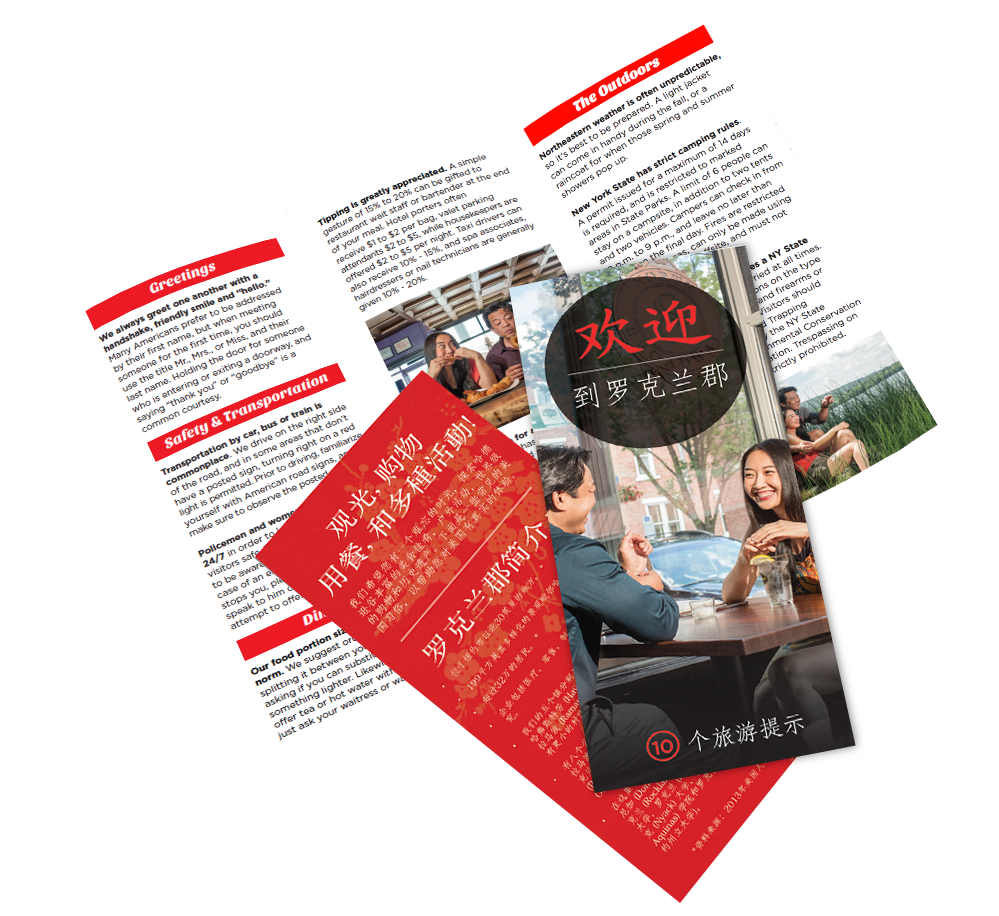 Our multi-media advertising strategy utilizes key Chinese media outlets, both print and digital, to entice Chinese tourists and Chinese Americans to feel Welcome in Rockland. Print ads have appeared in the Epoch Times and World Journal NY, and the emblem we designed has appeared in sticker form inside store windows.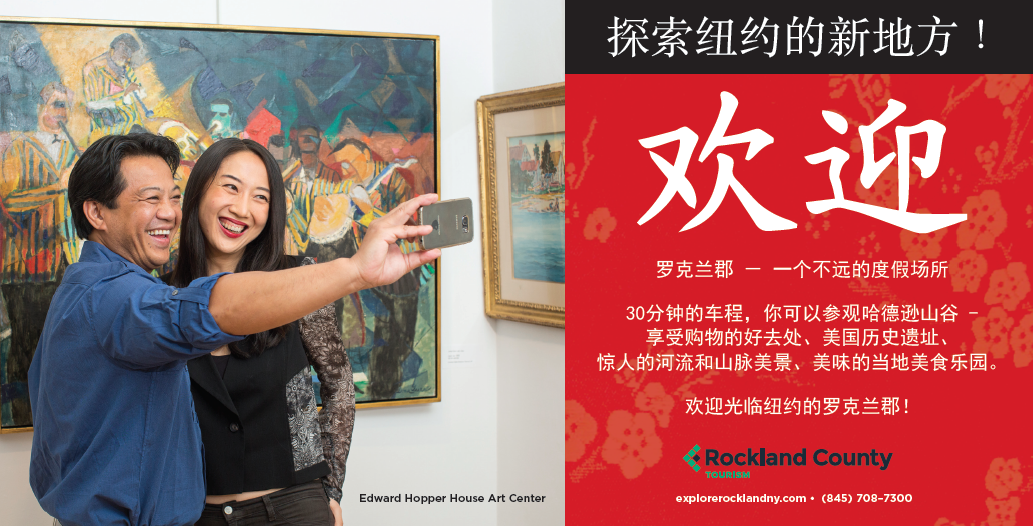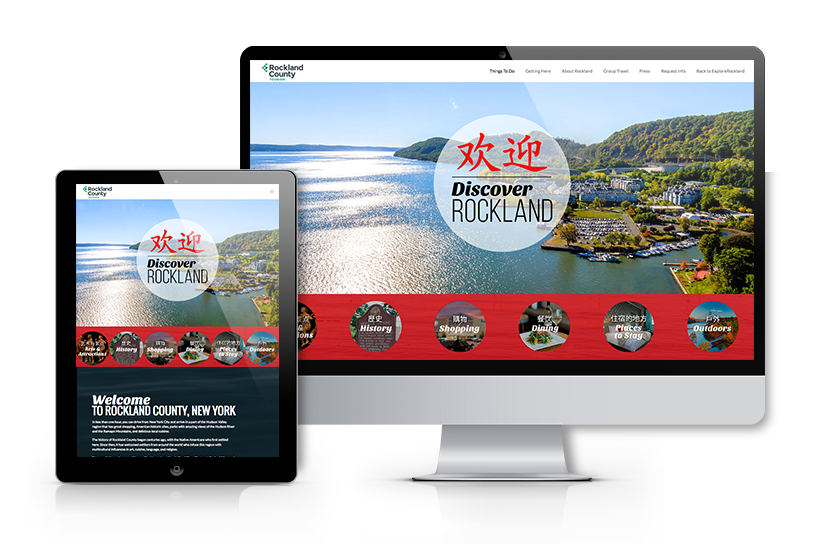 Web/Digital
The dedicated micro-website we developed contains market-specific content and can be co-hosted on Chinese third party online travel agencies. Everything a Chinese tourist might be looking for – from history and culture to shopping and cuisine – can be found and translated on the micro-site.
Identifying key tour operators, we reached out to collaborate with them by attending trade shows such as IPW and RTO Summit, and holding a FAM tour with I Love NY. We met with them and provided helpful information such as our Rockland fact sheet, to prepare them to bring their groups to the county.