In order to streamline our marketing efforts, we put together new branding guidelines and gave Skyway's old logo a refresh. The bright colors and trendy graphics were critical in appealing to a younger audience. Organizing a professional on-site photo shoot also helped give Skyway a vibrant new look across multiple media.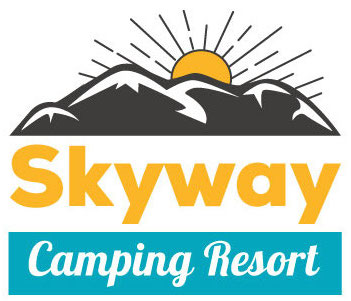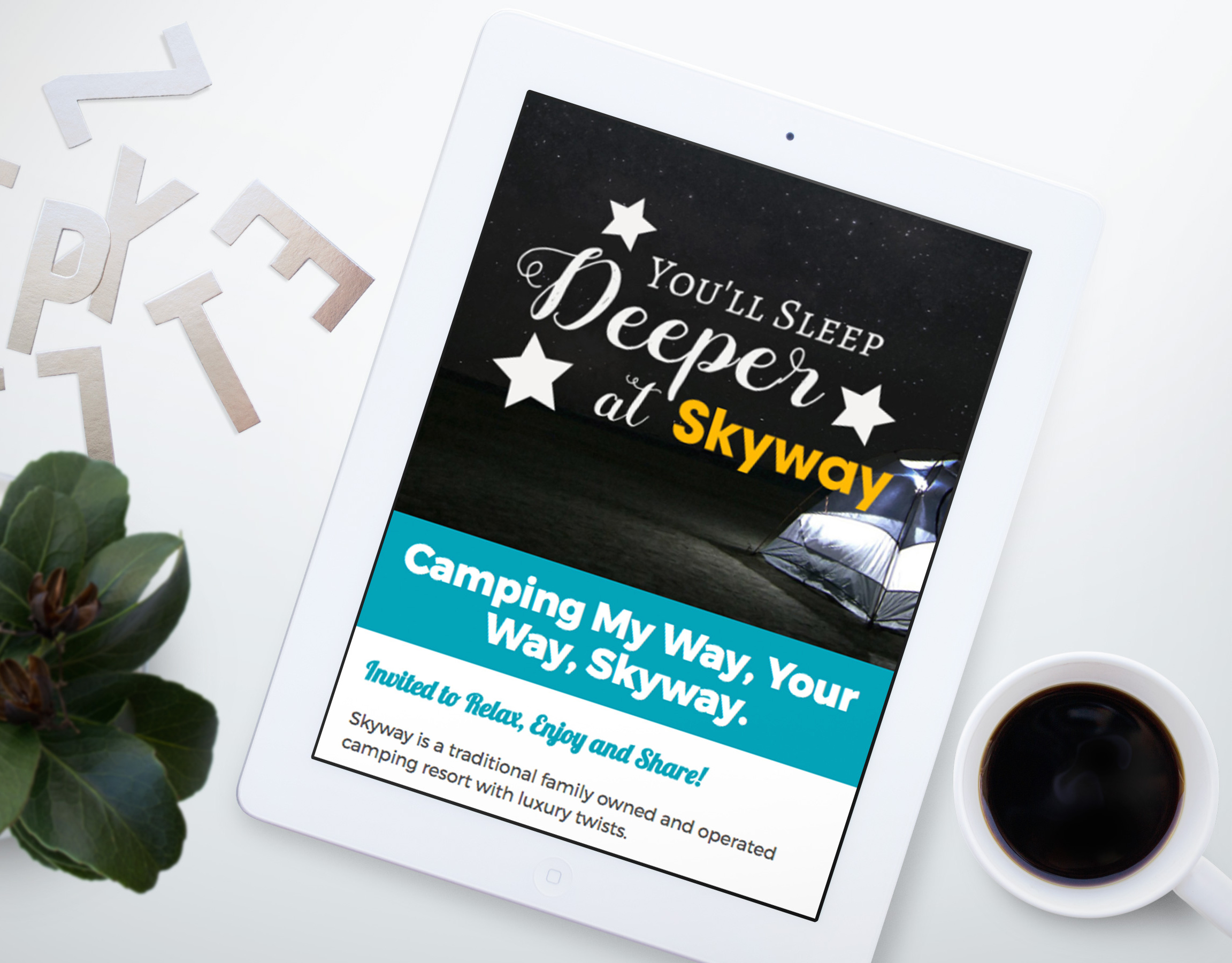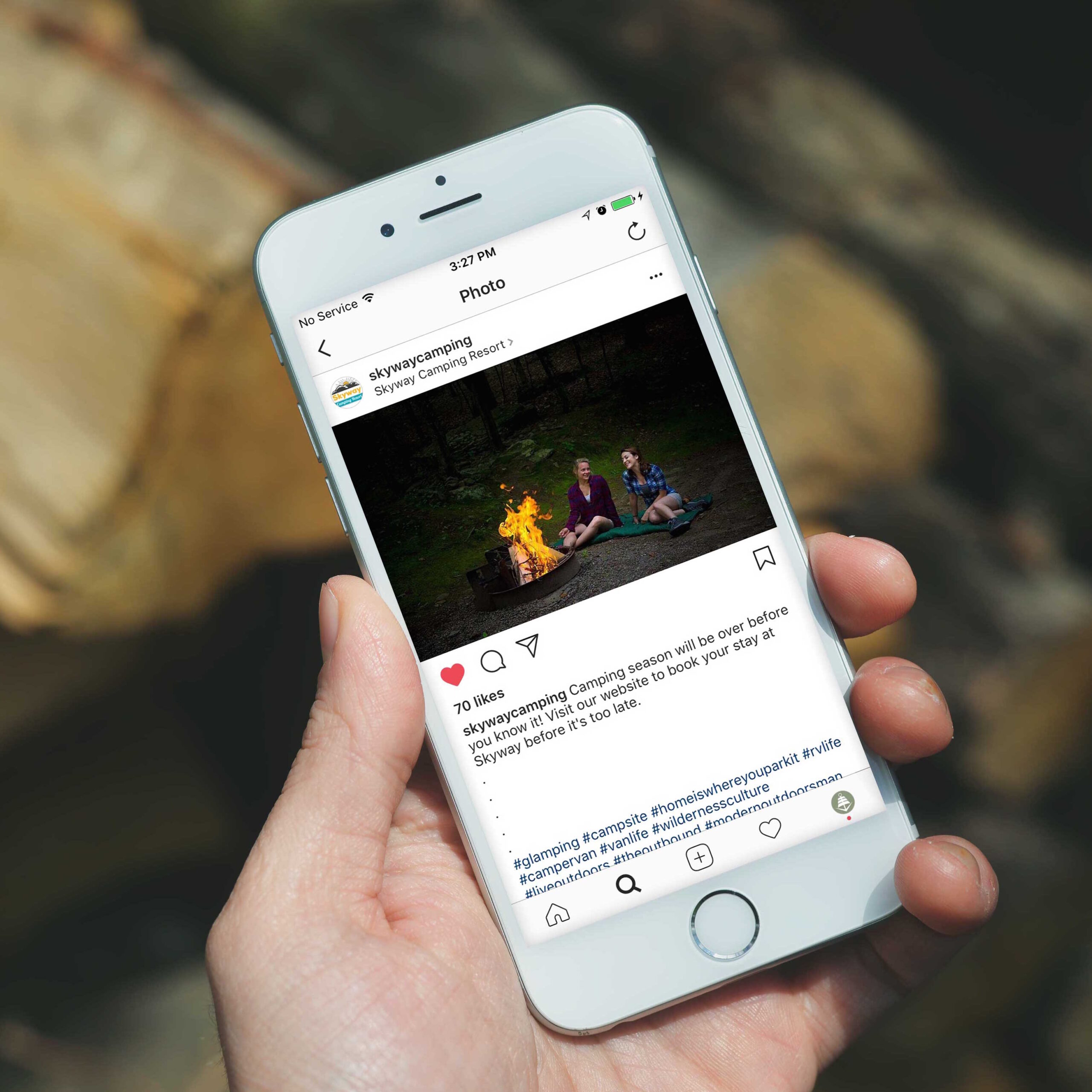 Before BBG&G, Skyway had virtually no social media presence. While a Facebook page had been established with a fairly large following, there was little to no activity or engagement on it. After careful evaluation and strategization, we revamped the page and established an Instagram account; which reached an average of 50 likes per post almost overnight.
Through these channels, we helped Skyway connect with new campers and reconnect with past ones, kindling their nostalgia and encouraging them to return for another visit. To add extra incentive, we developed eye-catching graphics to depict Skyway's various annual events. Creating an Instagram frame cut-out for people to take pictures with, along with fun postcard giveaways, we drove on-site campers to Skyway's social media accounts, encouraging them to tag Skyway in their posts.
The booming stats, constant flow of positive comments and non-stop five-star reviews were proof that our hard work had paid off. The Skyway family was connected.

We developed a print and digital advertising campaign that highlighted the joys of a stay at Skyway, where classic camping at the foot of the Catskills meets a pampered, comfortable getaway. Rotating through concepts such as, "the stars are brighter," "you'll sleep deeper," and "marshmallows taste sweeter" at Skyway, we positioned the site as the most authentic yet simultaneously easy camping experience among Skyway's competitors.
In addition, we promoted Skyway's three-season vacation homes by pointing out their convenience to potential buyers and increased long-term visitor relationships. We also featured many of Skyway's annual events, giving travelers something to plan their trip around.
The Results
• The number of new seasonal customers increased by 300% compared to the year before.
• Overall campground business went up.
• A majority of them were new, younger families – just who we wanted to reach!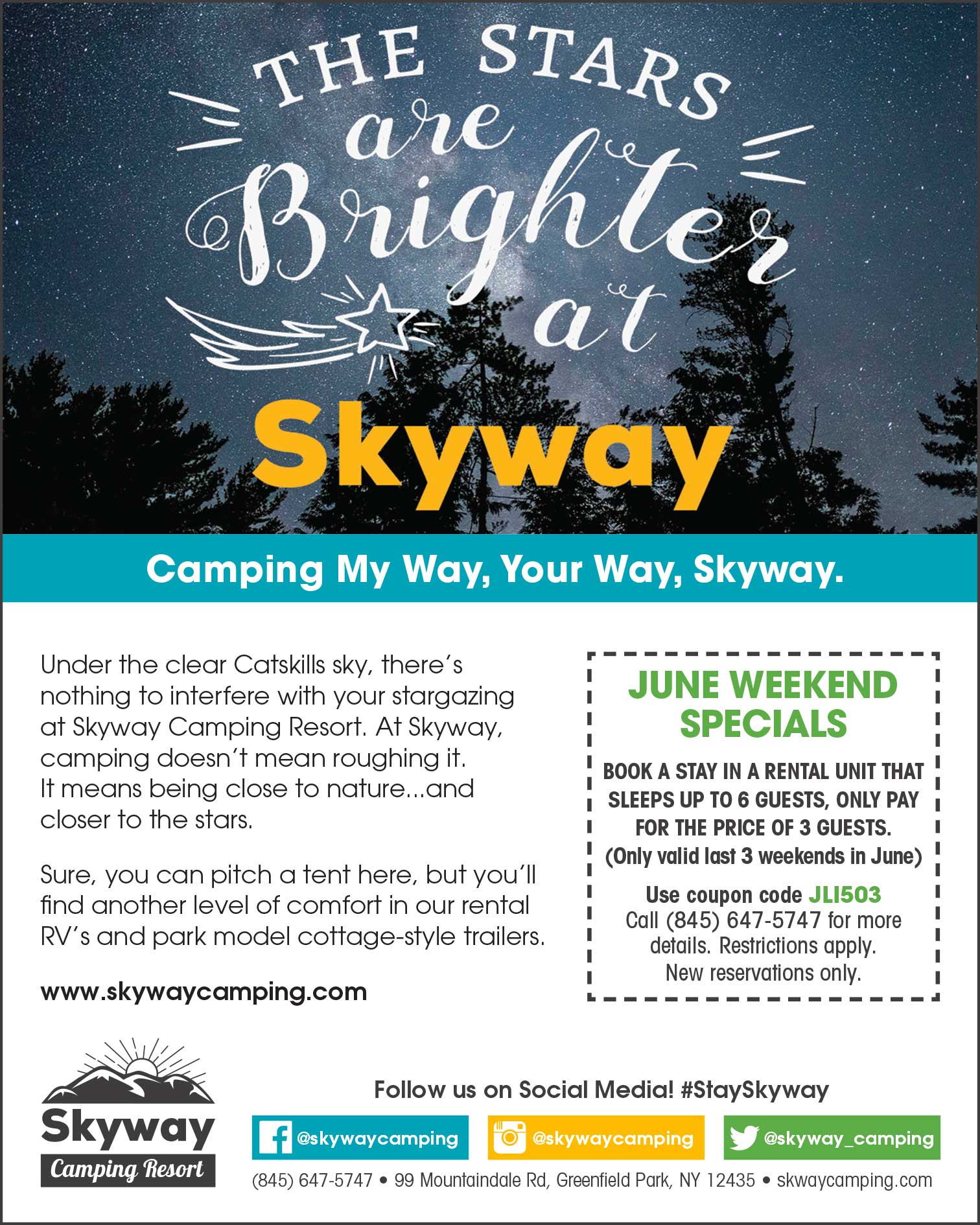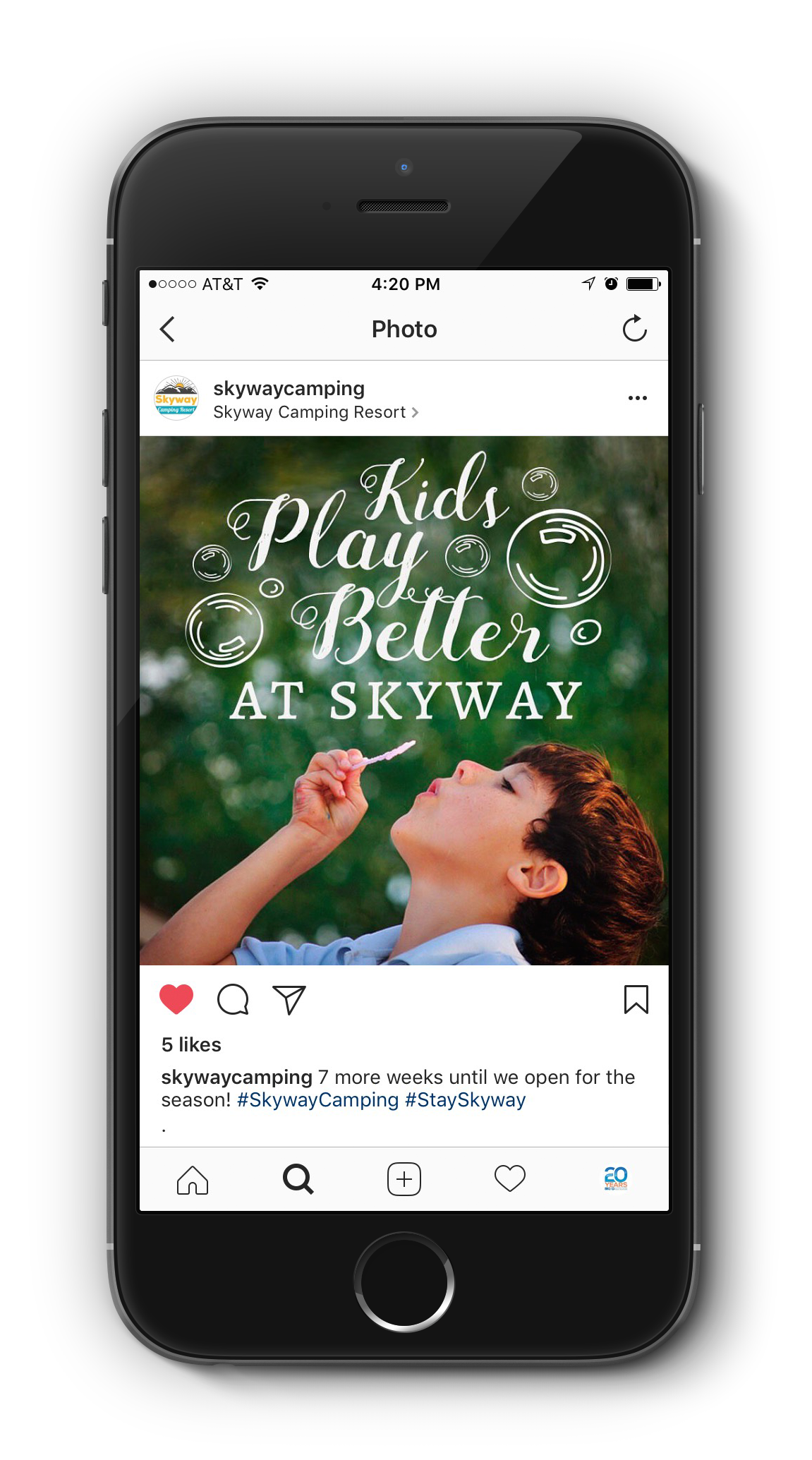 The Context
The owner at Skyway Camping Resort was seeing a shift in his camper demographics, and a subsequent decrease in traffic to his campsite. In the past, he had a steady flow of families who came for the whole summer season each year. As those kids grew up and travel trends changed, the seasonals stopped coming consistently. Skyway needed to start reaching new audiences.
The Solution
At Skyway, camping doesn't always mean roughing it. High-end rental RVs and park model cottage-style trailers make for a luxurious outdoors experience. These were great points to highlight in order to attract millennial travel bugs, baby boomers, and early retirees looking for a second home without the hassle of property taxes. Having identified these opportunities, our goal focused on reaching these audience segments and increasing sales of Skyway's three-season park model homes, as well as increasing the number of seasonal rentals.
We put in the time necessary to research these travelers and determine what methods would reach them best. A solid social media strategy, print and digital ad campaign, and brand refresh were the way to go.