By: Bethany | January 12, 2018
It's 2018 – ten years since the second generation of the iPhone was released. At the time, Facebook was still in its infancy. Who would have thought that a decade later, we would be all carrying around iPhone 6,7, 8s – even iPhone Xs – while tweeting, Instagramming, and sharing live videos on Facebook?
Technology has thoroughly affected the way we communicate, and it's evolved rapidly. To make the best use of it in business, it's important to keep up with the trends.
So, what should we keep an eye out for this year?

1. Artificial Intelligence (AI)
 We already see how AI is becoming a standard marketing tool. Have you ever been on a website and seen a pop-up customer service message from someone named "Bob" or "Sally"? Well, chances are that this is AI technology, and not a real person at all. Brands are relying more heavily on AI to better service website users. And it won't just stop there!
2. Augmented Reality (AR)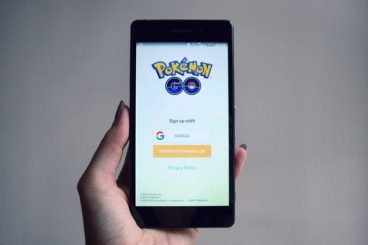 AR technology soared when Pokémon Go was released in the summer of 2016. Although that game has since quieted down, AR is expected to be very popular this year. Apple made it clear with their iPhone X debut video, that AR technology would soon be in the hands of any user. Keep an eye out for how brands will be incorporating it with their own marketing. We're especially excited about the upcoming release of the Harry Potter: Wizards Unite game!
3. Personification
Everyone's got to have his or her own login for Netflix, right? That's so we can see content served up that we want to watch, and not your significant other or sibling also using your account. Brands such as Netflix, Amazon, and Google will be using personification more to target their users. You'll find this technique also popping up in advertising for other brands too, as it becomes more popular.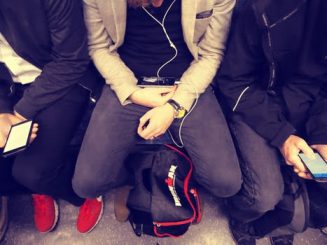 4. Voice Search
Don't we all ask, "(Alexa) (Siri) (Google), tell me today's weather" every morning? The Amazon Echo and Google Dot were trending 2017 holiday gifts. Brands will step up their game and optimize voice search to accommodate this growing trend in the next year.
5. Hello Instagram, Goodbye Twitter
Instagram recently announced that approximately 800 million people use the platform each month. Millennials (including myself) and Gen Zs are already an Instagram-obsessed generation. Brands will find it easier to engage and interact with target audiences through this channel. On the flipside, Twitter has seen very little growth in the past year, and many marketers suspect that Twitter will die down even more in 2018.
Have questions on how to stay on top of these tech #trends? Send me a note: bethany@bbggadv.com.