Mission & Vision
No matter how striking your web site, advertising, digital marketing, brochure, or direct mail piece looks – or how amazing the copy reads – it has no value unless it proves to be a tool you can use in achieving your strategic business objectives.
You have just discovered the BBG&G difference.
Great creative work is not enough. You need real business strategists – professionals who not only create the copy content, images, and materials, but know how to use them to engage and persuade your target audience.

Does your agency work with you in a true partnership? Not only getting the job done, but making sure it works for you? Does your agency think strategically – and plan ahead? Knowing what you need even before you ask? Is your agency an expert at digital and social media, yet proficient at still-effective traditional marketing disciplines?
Hey, we like creative awards as much as the next guy, but what we really like are highly successful clients who take what we do and use it to generate growth, profits, and new opportunities.

So, welcome. Check out our work. And then, let's get to know each other. Your goals are ours, and our clients will tell you that we're not about to be stopped once we set our eyes on a goal.
What do you say? Are you up for some success?
FOUNDERS
Back in 1997, we had a conviction...
You know all that outstanding, award-winning creative that comes out of the top Manhattan agencies? We believed that we could do it just as well – if not better – and make it more easily accessible to businesses in the Hudson Valley. And to this date, there are no similar full service agencies that provide the same high caliber of work and scope of services that you will find here at BBG&G.

We have always been determined to provide our clients the best in creative design, strategic direction, and customer service while we work with them to reach their goals.

We founded BBG&G Advertising on the belief that the quality creative and strategic acumen you find in New York City should also be available to the Hudson Valley, provided with integrity and a true desire to do right by our clients.


Leadership
Making that real comes down to leadership, and that's where founders Deborah Garry and June Musollino set the stage. Debbe brought a solid background in research, marketing, strategic planning, and visual execution. She makes sure creative strategies not only make you say "Wow!", but also make your customers say "Yes." A former illustrator and designer, she's also a musician and choir master at her church, so you can count on her creative acumen paired with an astute business sense that's keenly focused on our clients' success.

Debbe and June set the atmosphere for building a team that fed off their energy and took inspiration from their ideas and their vision. Today, our team is stronger and more multi-talented than ever. We're driven to succeed and determined, at all times, to do right by our clients and each other. When you've put together a team as strong as ours, it's a delight to see the end result.

You can see the proof in the results of our work, but before that, you can see it in the way we work. It starts with leadership – the principles that drive everything BBG&G does.
GOVERNMENT CONTRACTS
BBG&G received our GSA Contract Award from the federal government back in January, 2015. This means we have gone through years of review to ensure our services meet and exceed the highest level of quality. Our strategies are sound and based on solid research, our creative excels, and our customer service and accountability are above the norm. We are also certified as a Women Business Enterprise (WBE) in New York State and New York City, meaning we can fulfill your WMBE subcontracting requirements with a high level of expertise.

If you're a Government agency, a prime vendor, are looking for a subcontractor you can count on, or are merely committed to working with a talented group of people, let us put our knowledge and experience to work for your benefit!
Team
Diverse in our knowledge and experience, we work together to develop branding and marketing solutions that are results driven, relevant and goal-specific, original and innovative, and, above all, effective.
Community
Lots of businesses go the extra mile to support their communities — especially here in the Hudson Valley, and we applaud them all for doing it. It's one of the things that makes this area the very best part of New York State.
At BBG&G, we give our hearts as much as our time and talent to the Hudson Valley – and that's because the Hudson Valley is in our hearts. We moved here as young adults because it is the perfect place to live, work, and raise our families.
Where else can you experience such beauty, history, and culture in such a quaint setting and still enjoy such an easy commute to New York City?
It's been our pleasure to lend our services to some of the outstanding organizations who keep the Hudson Valley rich in these types of traits, and to encourage our staff to do the same.

We'd like to let you know about a few of them, dating back to when we first founded BBG&G:
Sally's Dream Playground - Thomas Bull Memorial Park
Boy Scout Council of the Hudson Valley
Cornell Cooperative Extension of Orange County
Orange County Scleroderma Support, Tri-State Chapter
Elant
Academy of Finance, Middletown School District
Women's Leadership Fund
Leadership Orange
Alex's Lemonade Stand
Community Foundation of Orange & Sullivan
Greater Hudson Valley Family Health Center
Heroes Bike Run
Orange County Citizens Foundation
Let's all do what we can to keep the Hudson Valley the place we love to love.
It's been our pleasure to lend our services to some of the outstanding organizations who keep the Hudson Valley rich in these types of traits, and to encourage our staff to do the same.
2016 HEROES BIKE RUN:
BBG&G Advertising's second annual Heroes Bike Run took place on May 21, 2016. Riders enjoyed a scenic ride around Orange, Sullivan and Ulster Counties, free food, live music by Hudson Blue and raffle prizes! Proceeds benefited The National Purple Heart Hall of Honor, Inc. and Paws of War.
Check out pictures from our 2016 ride here. View photos from our 2015 event here.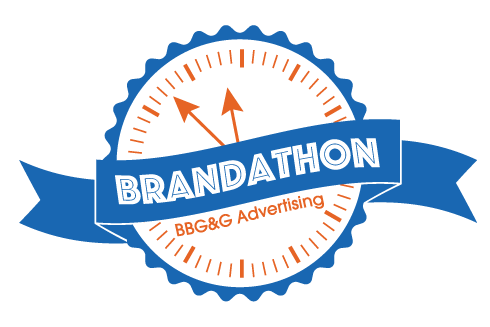 2017 BRANDATHON
As part of #GivingTuesday 2017 and #NYGivesDay, BBG&G donated a full day of branding and marketing services to one deserving 501(c)(3) nonprofit organization headquartered in the Hudson Valley. The organization that was selected this year was The Children's Home of Kingston.
Click here to see the results!