Marketing Automation / Email Marketing
Generating Leads, Driving Sales, Measuring ROI — it's where Sales and Marketing meet, and where many agencies fall short. But at BBG&G, we understand that strategic planning, communications, design, and implementation all need to lead somewhere.
We're sticklers for tracking results.
Our marketing automation program is able to work on its own, or with your existing CRM (Customer Relationship Management) program, to increase sales and decrease waste through behavioral marketing. No more guessing about which campaigns are working, and which aren't. By utilizing website behavior, engagement metrics, and email drip campaigns to segment your market, we can provide open rate and click-through rate tracking, along with website behavior reports, which enable us to identify a customer's or prospect's position in the sales process. By tracking customers to specific campaigns, our software provides real-time reports on ROI.
If you want to learn more about this topic, click here to download your copy of our Marketing Automation White Paper!
See the power of marketing automation!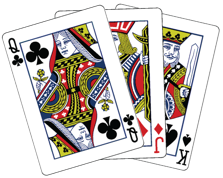 What benefits does marketing automation provide?
Build dynamic customer lists automatically, based on behavior and interaction
Map email content to customer's behavior and interests
Develop targeted emails that engage
Create interactivity
Leverage customer behavior
Provide real-time engagement and results
Move customers down the sales funnel
Drive post-purchase sales and service
Mobile and tablet friendly responsive design
Strategic onboarding of new customers/prospects
Data integration: bring data from multiple touchpoints together into a unified, actionable database.
We'd love to show off its capabilities. If you're not familiar with marketing automation, you will be amazed. If you are, you will not be disappointed. So, give us a call at 845.615.9084 to set up an appointment. As the only certified agency in the Hudson Valley and Capital Region, we're here 9-5, Monday through Friday, just waiting to hear from you.