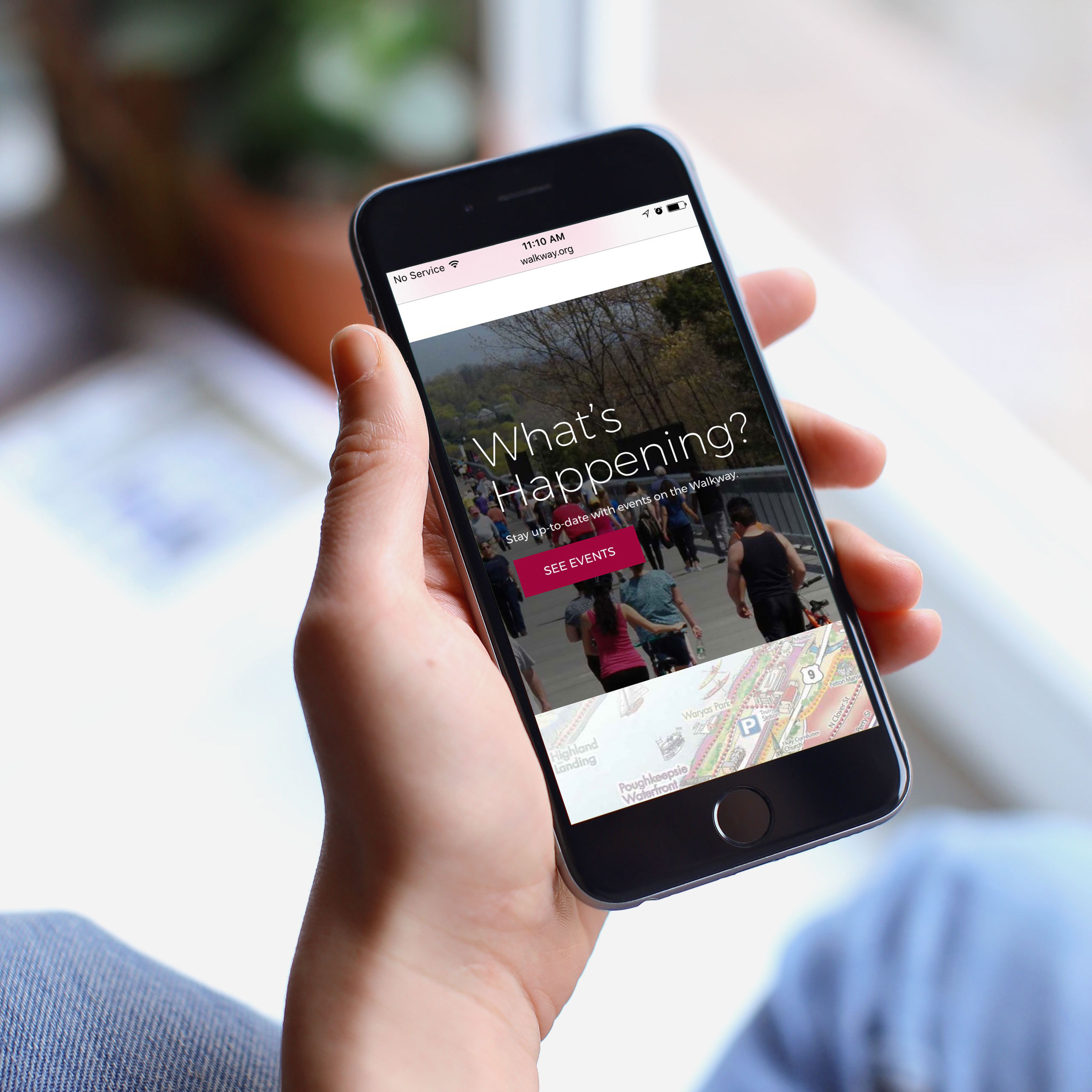 The Context
Walkway Over the Hudson needed a responsive web design that would meet the demands of today's online viewers. This clean-cut, modern site would serve to inform, educate and engage visitors planning a trip to the Walkway, highlight the Greater Walkway Experience more prominently, link to the "I Love NY" app, and help business leaders see the Walkway as an economic engine for the Hudson Valley region.
The Solution
The BBG&G team was well-equipped for the job. We know that viewers heavily use the web during their Dreaming and Planning stages; so we use the web to persuade, invoke, and inspire.
We planned, constructed, and have maintained a fully responsive, flexible and interactive website for Walkway Over the Hudson that is SEO optimized, secure, and easy to navigate. We made space for important elements such as an events calendar, dynamic press content, social media icons and industry standard travel assets.The site's engaging design is both visually eye-catching and organized to guide viewers to what they're looking for; so whether they're a visitor, member, donor, volunteer or business leader, they'll find it at Walkway.org.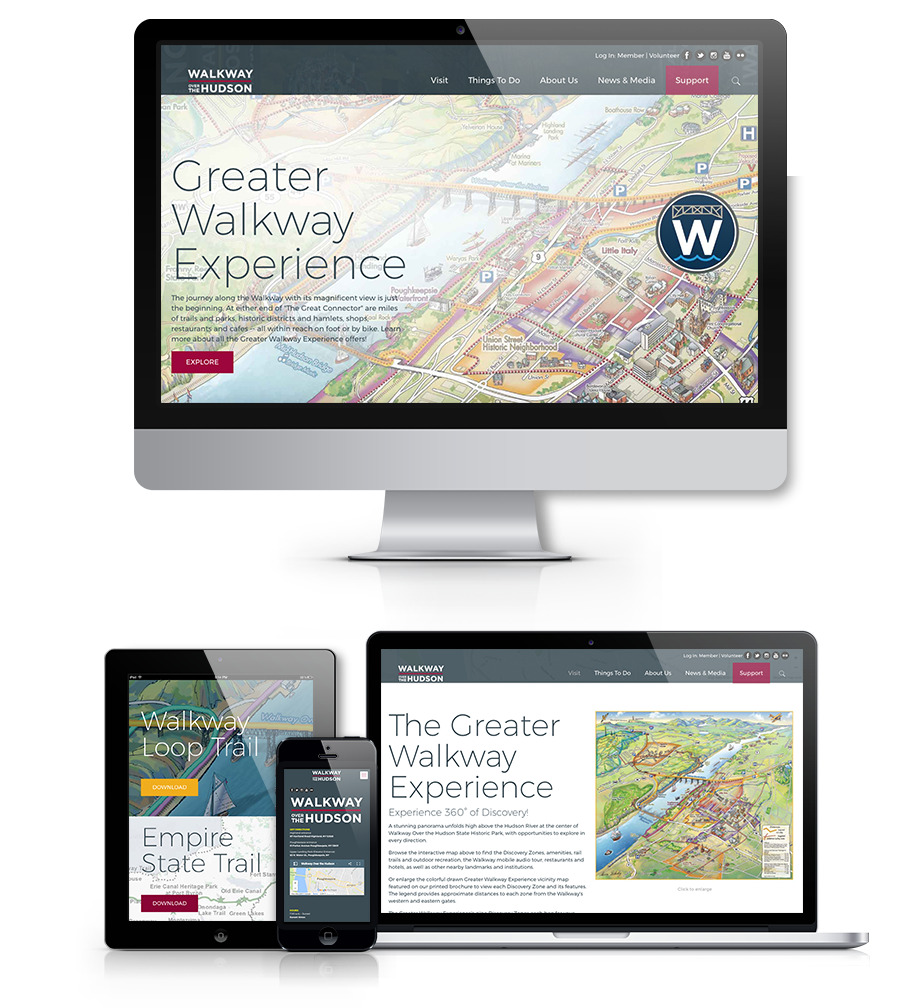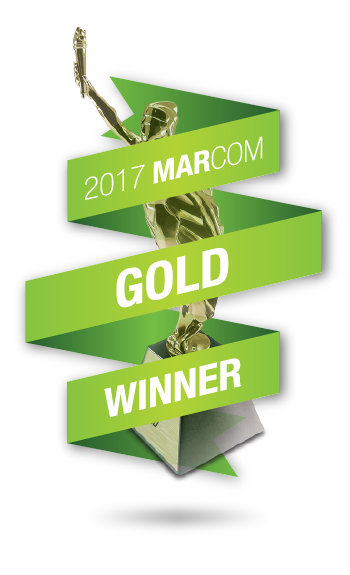 Walkway Over the Hudson's website won Gold for the 2017 MarCom Awards.
MarCom Awards honors excellence in marketing and communication while recognizing the creativity, hard work and generosity of industry professionals.
Since its inception in 2004, MarCom has evolved into one of the largest, most-respected creative competitions in the world. Each year about 6,000 print and digital entries are submitted from dozens of countries.
Learn more at marcomawards.com.